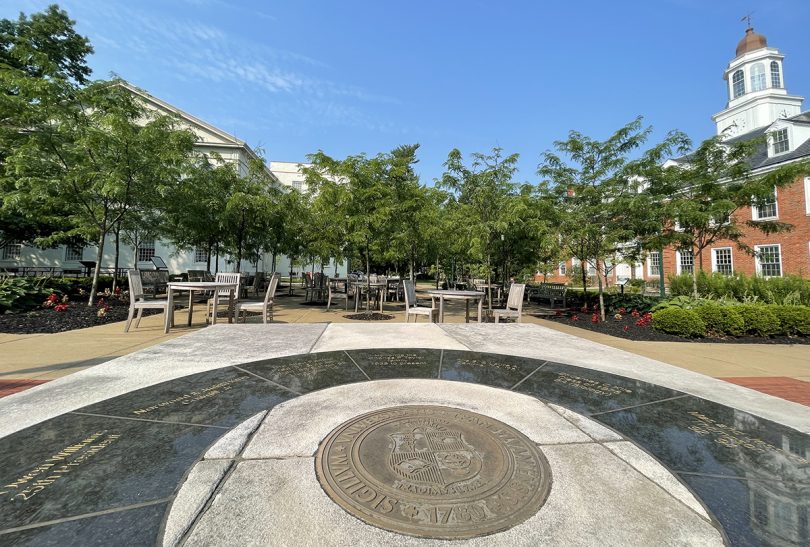 Transylvania University once again is featured in The Princeton Review's guide to the nation's top colleges, which was published today.
The schools included in "The Best 387 Colleges" 2022 edition represent the top 14% of U.S. four-year colleges — they're The Princeton Review's recommendations for prospective students and their parents.
"The distinction of appearing in this publication year after year speaks to Transylvania's commitment to providing a transformative, top-notch liberal arts education," President Brien Lewis said. "After reading our students' comments included in the book, it's clear how much our Pioneers value their close relationships with professors — and their overall campus experience."
According to the guide: "It is pretty easy to lead a fun and robust life at Transylvania." Students have a wide variety of ways to get involved — from attending talks by renowned intellectuals to enjoying movie nights in Back Circle.
And with campus just a short walk from downtown Lexington, Pioneers have a "plethora of great options" for entertainment, dining and cultural enrichment; as a student said, there's "so much to do, and there's always something new to discover." They'll also find plenty of internship opportunities around town.
Additionally, Transylvania fosters a "safe and accepting" campus atmosphere — "anywhere you go you can always find a friend or at least some people that are easy to talk to." Students are willing to learn about different perspectives and cultures and will come together to help those in need. (It's no coincidence the school last year ranked in Washington Monthly's top 10 liberal arts colleges for promoting public service.)
Transylvania students who were surveyed also said they "take their education seriously" and "push to excel academically, socially, and athletically," according to the book.
Rob Franek, The Princeton Review's editor-in-chief and lead author of "The Best 387 Colleges," said, "We salute Transylvania University for its outstanding academics, and we are genuinely pleased to recommend it to prospective applicants searching for their 'best-fit' college."
The best 387 colleges are not ranked in order.
In addition to being included among the top 14% of U.S. schools, the guide lists Transylvania as one of the most academically outstanding colleges in the Southeast.