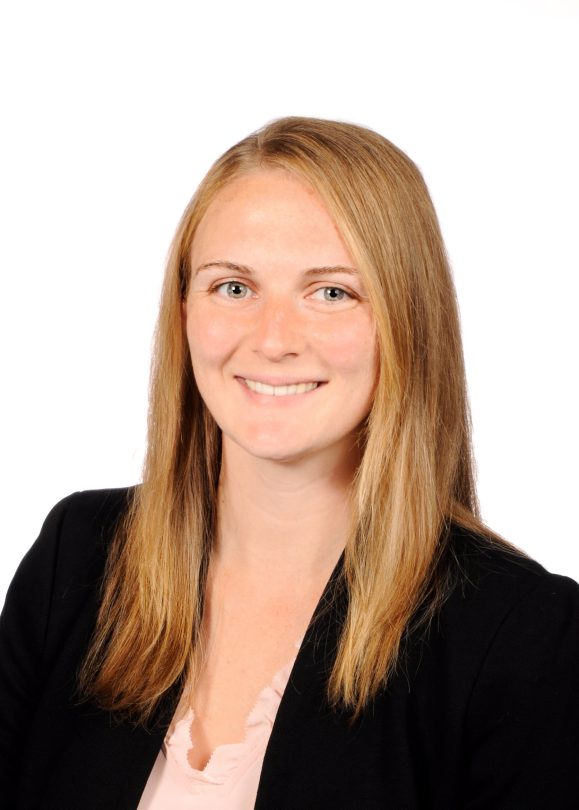 Finding personal and professional fulfillment is the gold standard. It requires identifying and successfully building the right career path and meeting and recognizing the right life partner. When reflecting on her own happy trajectory, Amanda Mason Gevedon '14 returns repeatedly to her liberal arts education at Transylvania University.
Gevedon, a certified public accountant, loves math. "It's like a puzzle to me," she says. "If there's any job out there that allows me to do math on a daily basis, that's what I want to do." Accounting, as it turns out, unexpectedly fit the bill. Gevedon, who had chosen Transy for its chemistry and math programs, discovered accounting through the liberal arts curriculum, which introduced her to a wide range of subjects.
"I was even more grateful that I went to Transy when I changed majors," Gevedon says, noting how the university and the liberal arts gave her the opportunities to develop as a person as well as in her profession, and how interrelated the two really are. The range of knowledge and openness to other perspectives, she says, has served her well throughout her professional and personal journey.
Now a tax manager with Deloitte in Louisville, Gevedon traces the impact of her education on her evolution from student to intern to professional, and the preparation that helped the Union, Kentucky, native glide easily from Lexington to Louisville and on to New York City — and then back to Louisville again to start a family with her husband, fellow Pioneer Blake Gevedon '14, an English major who now works for the U.S. Army Corps of Engineers as a contract officer. They have a baby daughter, Harper.
Amanda Gevedon lists some of Transy's key ingredients that contributed to her success: her professors; the small class sizes; the firsthand experience in Transy's free income tax filing program; and the breadth of her studies, including classes in philosophy and psychology, which helped to develop her understanding of people and her ability to communicate with them. She's found these to be essential in her work as a CPA.
Gevedon recalls the value of working as a student with members of the Lexington community as part of the annual volunteer tax program (VITA). She remembers how important it was for her to see firsthand how the work helped people. The practical experience motivated her to want to learn and do the work on a larger scale, she says. "You try to understand and learn because there is real impact to it rather than just taking a test and trying to get a good grade."
When she needed a part-time job, a Transy professor introduced her to a local accounting firm where she interviewed for an administrative assistant position. That led to an internship, which turned into a job after graduation at the Louisville branch.
"I felt up to the task," she says of jumping into a demanding internship that required the ability to do the varied work that first-year staff members do. "VITA helped the most with exposing me to what to expect in an internship," she says.
"Transy also helped me from a work-ethic perspective, in juggling and making sure I prioritized things correctly." She says that managing demanding class loads prepared her "to meet the deadlines and not be overwhelmed, and to want to learn and not be too afraid to learn all these new things at once."
Another "huge benefit" was being able to graduate with the credit hours she needed to pursue her CPA qualifications without obtaining a master's degree. "That's extremely unusual for a bachelor's degree," she says.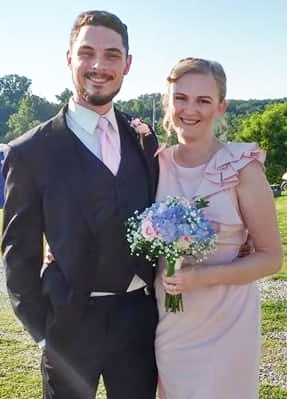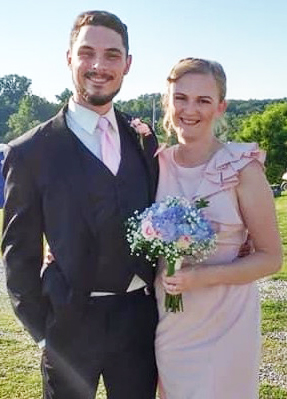 It was while she was in her first full-time job in Louisville that she reconnected with an old friend from Transy, Blake Gevedon, and they married. When he received a job offer in New Jersey, she seamlessly transferred to a job in New York City.
"It was a complete culture shock," she says with laughter. But she liked it. "I welcomed learning and getting a different perspective from people who were raised differently." That interest and enjoyment of cultures, and even the opportunity to be in New York, she says, all "link back to Transy. Transy allowed me to open my eyes, experience different cultures and to be more open to new experiences."
That comfort level with people is part of her professional success, she says, noting the necessity of networking and being able to talk with people about things other than taxes. "The fact that I was able to get an education and had taken all of these philosophy and psychology classes," she explains, "gives me different things to talk about. And you get to really understand people and make a different connection than you would otherwise."
That exposure has made a difference across the board, she says. "And, honestly, that's professionally and personally." The knowledge and communication skills gained by reading and writing lots of papers "helps develop my relationships with people in a broader sense," she adds. "I can meet new people and have meaningful conversations. It's not just being stuck with what your career is. I'm able to talk to English majors like my husband," she says, smiling. "You're more than just your job. And Transy allows you to make more of that."