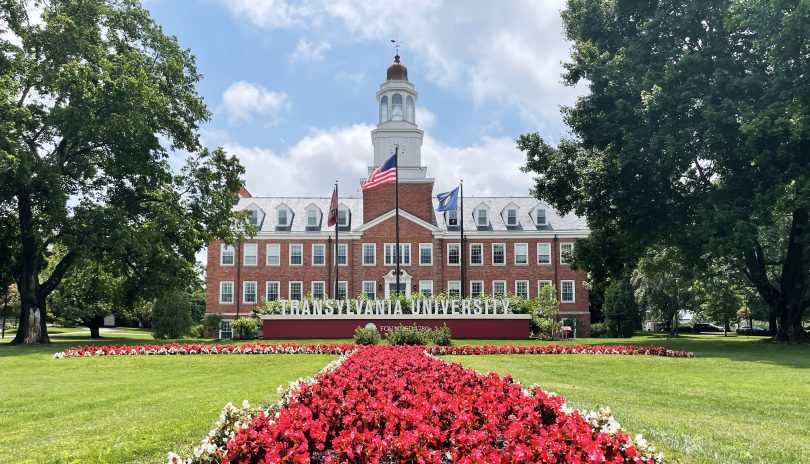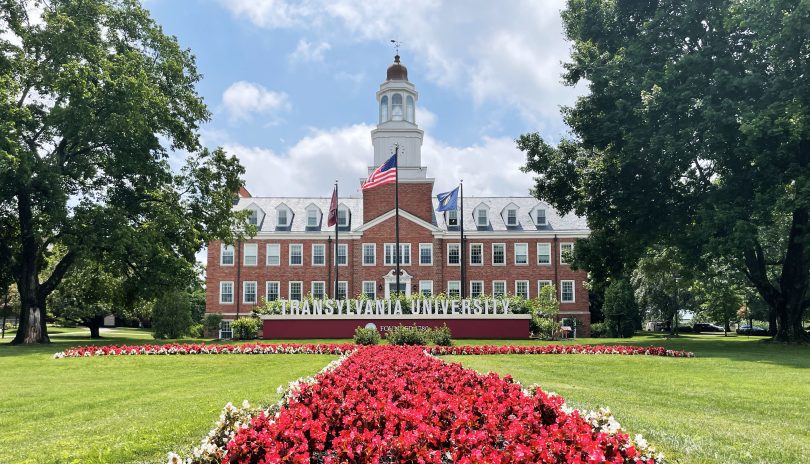 On Wednesday, Transylvania University announced an update to its  Healthy at Transy guidelines for the 2021-22 academic year. The full text of a campus email from President Brien Lewis is below:
As Transylvania has stated since the beginning of the COVID-19 pandemic, our Healthy at Transy action plan prioritizes individual empowerment and community responsibility among our students, faculty and staff. Our Healthy at Transy guidelines continue to be based on advice we receive directly from public health experts, including the Lexington-Fayette County Health Department and Kentucky Department for Public Health. They are also based on public health guidance from the Centers for Disease Control and Prevention and the medical and public health experience of individual advisers working with Transylvania.
With employees returning to campus this week and students arriving in the next three weeks, we are implementing an update to the Healthy at Transy mask policy with the hopes of limiting potential outbreaks on campus. We want to do everything we can to ensure we don't have to return to the extremes of physical distancing, quarantines and lockdowns.
In response to the current public health situation and the critical incidence rate in Fayette County, Transylvania will immediately implement temporary mitigation measures on campus. Beginning Thursday, Aug. 5, until further notice, all employees, students and visitors to campus will be required to wear a mask in common and public spaces inside buildings, regardless of whether they are fully vaccinated or not. This includes classrooms, meeting rooms, dining spaces (unless eating) and indoor workout facilities. Fully vaccinated individuals may remove their mask in a personal office, residence hall or meeting space while alone or when a physical distance of six feet can be maintained. Masks are required for all individuals in personal spaces and university-owned vehicles (except residence hall rooms) when six feet of separation cannot be maintained, regardless of immunization status. View the updated Healthy at Transy guidelines for 2021-22 on our website.
We encourage our campus community to respect those who choose to wear a mask for any reason. We want to foster a culture where there is not a stigma associated with wearing a mask, since we are mindful that individuals may choose to wear a mask for many reasons, whether they are fully vaccinated with an immuno-compromised family member or have other reasons. We are asking everyone to respect the wishes of those who request that others wear a mask in their offices, classrooms and residence hall rooms, regardless of the prevailing campus policy.
The best way to protect ourselves and the Transy community is to get vaccinated. Transylvania will hold COVID vaccine clinics Aug. 20, 28 and 29 in the Campus Center. To schedule an appointment, go to https://kyvax.wildhealth.com/ and select the Transylvania University link. Employees and students who are not fully vaccinated or have not uploaded a copy of their completed vaccination card may also get their required return-to-campus testing on those dates.
Our Transylvania family has worked collectively over the past year and a half to provide the best possible student experience during the pandemic. Finding our "next normal" will provide challenges along the way, but I am fully confident that we can continue to work together to keep Transy safe and put the health of our fellow Pioneers first.
I look forward to the gradual return of our community over the next several weeks and to welcoming both our returning students and the Class of 2025 to campus.
In Pioneer spirit,
Brien Lewis
President