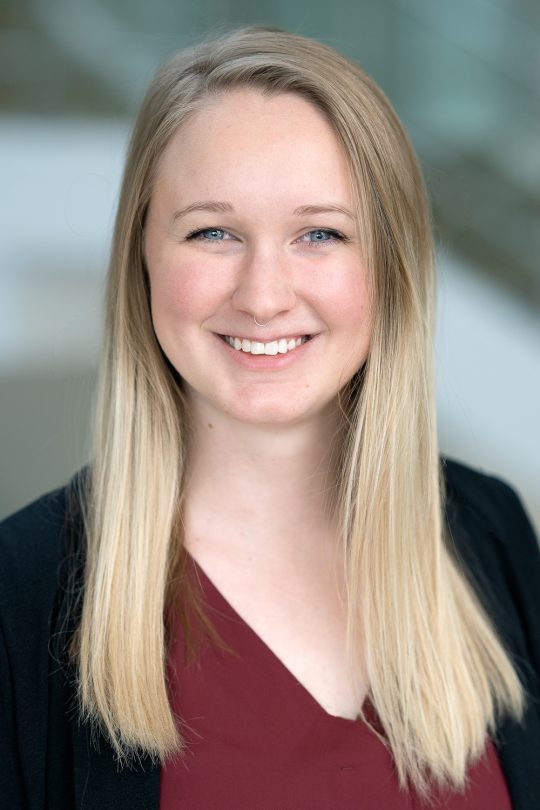 Sometimes, getting down to essential elements requires burning off extraneous matter. Maybe even a bit of combustion? In a similar way, the right college functions as both laboratory and launch site, brimming with subjects and experiences that interact, collide and refine, ultimately enabling students to better understand their true core.
For Natalie Hendrix '17, a product development scientist for a personal care company in Lehi, Utah, clarification began unexpectedly as a first-year chemistry student taking a required writing class as part of her liberal arts curriculum at Transylvania University. In the process of researching a paper on alternative medicine, Hendrix realized that her interest really wasn't in the field of pharmacy after all.
Internships in labs off campus further confirmed that working in drug research and development for pharmaceutical companies simply didn't inspire her. So, the journey continued as she tried and jettisoned subjects and paths that failed to resonate at her core.
Then came May term in Copenhagen, Denmark, and that combustible moment learning about inventive sustainable energy systems. Her synapses began to fire in new ways as she took in the imaginative forms of renewable energy and considered how something so important in one part of the world might translate to the U.S.
"That experience opened my eyes to cool, innovative products that are within that sector of science and engineering," she recalls, sensing but not yet making the direct connection to her own creativity.
The momentum continued when she returned to Transy for her senior year. Challenged to choose a yearlong research project, Hendrix decided to propose a new project in conjunction with chemistry professor Kyle Schnitzenbaumer's work on quantum dot solar cells. Her project was to alter the ends of molecules in order to improve the efficiency of the solar cell. She remembers how the process changed her thinking.
"Getting to make and tinker with something in the lab was really neat and helped drive me on the path of pursuing engineering," she recalls. As a result, she added a math minor. She also received an American Institute of Chemists Award.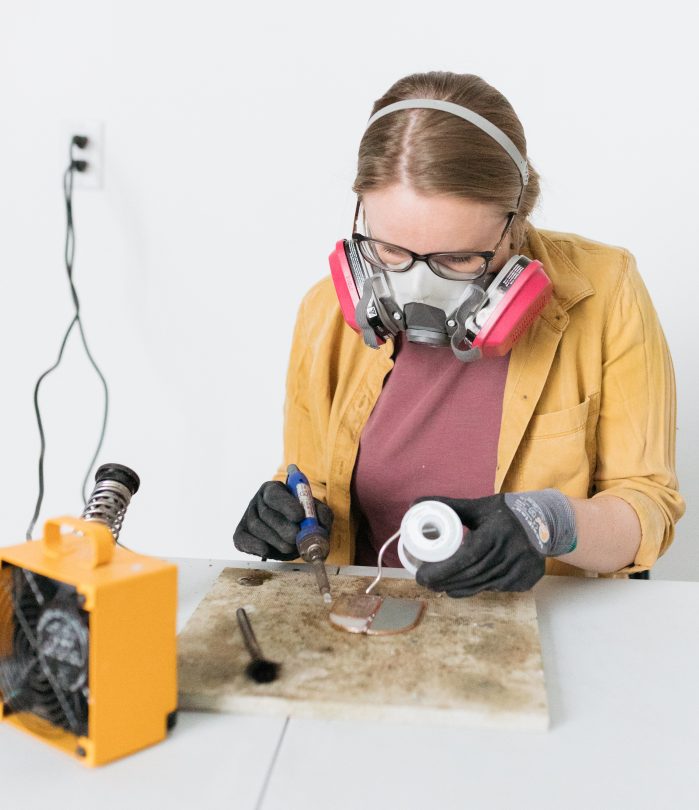 "I definitely think taking liberal arts classes made me realize what I didn't want to do," she says with humor, adding that the demanding curriculum and co-curricular activities gave her the ability to write and communicate, manage time and lead.
Her first job out of college was with a sustainable material company in her hometown of Louisville, Kentucky, working with plants like hemp, flax and bamboo. "I got to do some research with those different types of materials and the chemical processing of them," she says. That, along with her experience in Denmark, helped to jump-start her path toward product development.
What excites Hendrix about this kind of chemistry is that it offers "a good mix of technical skills and creativity," she explains, particularly when dealing with formulation and product development. "Whether it's formulating paint, cleaning or personal care products, there's definitely a creative aspect to it. And I enjoy that mix of different sides."
It's why she's eagerly anticipating the move from her current role at Young Living Essential Oils in the technical management side — which involves working from the inception of an idea through the manufacturing and marketing of the product — to being fully in the formulation role. With a Diploma of Personal Care Formulation from the Institute of Personal Care Science and a master's in biological chemical engineering from Lehigh University soon to be completed, she's ready to spend all of her time in the lab, doing more of the development and testing.
"This is what I've wanted to do," she says, looking forward to the independence that comes with the responsibility, as well as "the creative aspect and being more hands on."
As an interesting sidebar, Hendrix notes that part of her creative development actually happened as she tried her hand at the art of stained glass. She even built an online business around it, Silica Shack. Having taken pottery and photography classes at Transy, she'd realized how much she needed a creative hobby.
Together, all of these experiences are preparing Hendrix to meet her longer-term career goals. She's laying the groundwork to be a consultant for small businesses that focus on skin care or personal care brands that have no in-house chemists. She wants to help them formulate their own products rather than give up their ideas and ownership rights to larger manufacturers. She's also thinking about developing a consumer education piece, she says, "because I think there's a lot of misinformation out there in the world about ingredients and safety. Having that aspect would be interesting."
Equipped for every dimension of her journey, she's come to fully understand that creativity is her essential element.
"Creating is what I do for a living," Hendrix writes on her website, "whether it is in the lab or in my studio, it is what drives me as an individual. Creation is what helps me share my authenticity with the world."