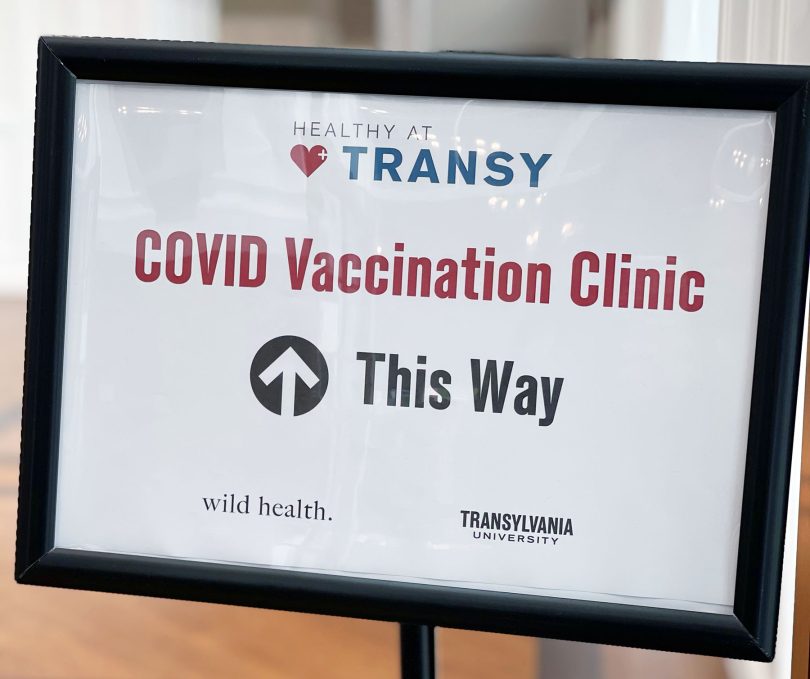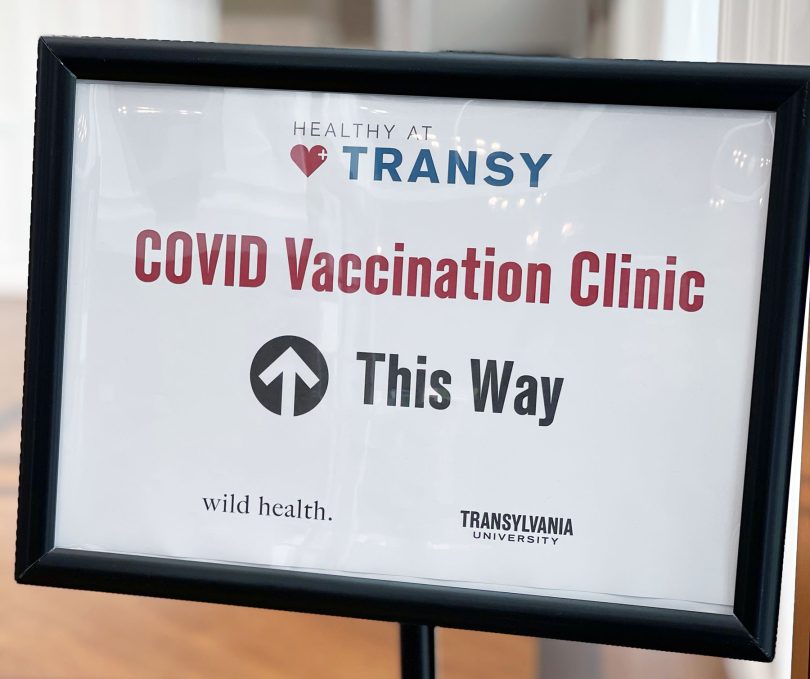 Wild Health will return to Transylvania's campus for two COVID vaccine clinics Aug. 4 and Aug. 20. The clinics are for individuals ages 12 and older and are open to the local community, as well as Transylvania students, faculty, staff, family members and alumni.
To schedule an appointment, go to https://kyvax.wildhealth.com/ and select the Transylvania University link. Wild Health will administer the Pfizer COVID-19 vaccine between noon and 5 p.m.
Aug. 20 is also move-in day for first-year students at Transylvania.
The clinics are in the William T. Young Campus Center at the corner of Fourth Street and North Broadway. Parking is available in any university-designated parking area, including those at Graham Cottage Alumni House off Broadway and behind the Mitchell Fine Arts Center at the corner of Fourth and Upper streets.
Transylvania students and employees are asked to upload a copy of their completed COVID-19 vaccination card to the university's secure portal as part of the university's ProtecTU initiative. To do so, go to my.transy.edu and log in to Colleague Self-Service. Employees should select the Employment icon in the left toolbar, and students should select the Academics icon in the left toolbar. All uploads are secure and an individual's health information will remain accessible only by those authorized to view it.