Dr. Falguni Amin-Zimmerman, J. Todd Clark and Dr. Charisse Gillett recently joined Transylvania University's Board of Trustees. Amin-Zimmerman and Clark are alumni who previously served on the university's Board of Regents. Gillett is a pioneer in her own right, whose tenure at Transy more than a decade ago is still felt in the programs she once administered.
"We are delighted to welcome these three outstanding new trustees," Transylvania President Brien Lewis says. "They are proven leaders in their fields who will bring vital perspectives to the major strategic opportunities for Transylvania."
Their four-year terms began July 1.
Falguni Amin-Zimmerman '97
Amin-Zimmerman remembers being so intent on receiving a liberal arts education at Transylvania that, when her family's budget allowed her the choice of four years at a large public university or three years at Transy, she committed herself to completing her pre-med degree in three years.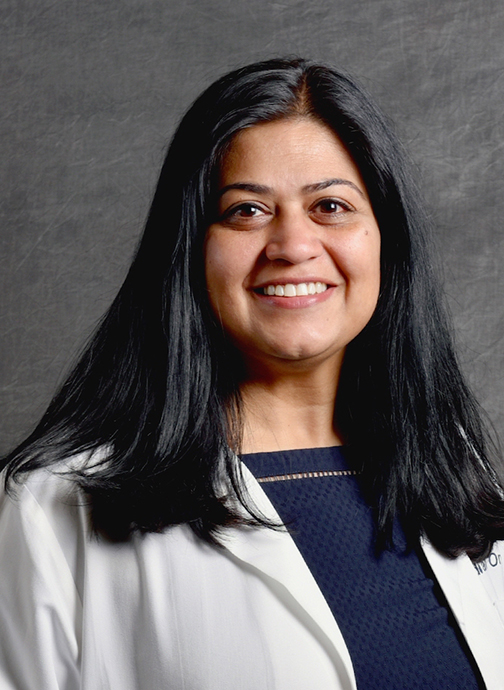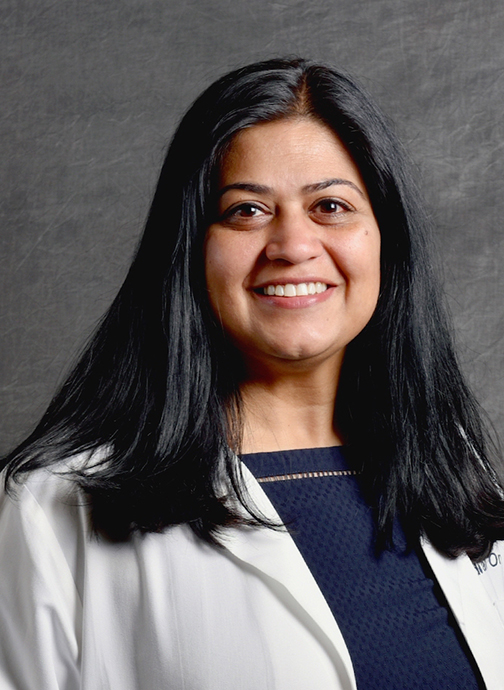 Inspired by the collaborative, multidisciplinary approach of cancer care, Amin-Zimmerman chose to become a radiation oncologist. She served as the cancer physician liaison for the American College of Surgeons Commission on Cancer at Clark Regional Cancer Center in Springfield, Ohio. In 2012 she became head of the Lexington Clinic Department of Radiation Oncology, overseeing the program's continued accreditation with the American College of Radiology and the implementation of the lung stereotactic body radiotherapy program. She also served as a member of the Operation Excellence Patient Rights Committee at Lexington Clinic.
An adjunct faculty member at the University of Kentucky Radiation Oncology Department, Amin-Zimmerman is on the Joint Operating Committee for the UK Markey Cancer Center at the Lexington Clinic. Part of the collaborative work includes opening a new cancer care center in Richmond, Kentucky, and a future clinic in Lexington.
What she loves most about her job, she says, is being one-on-one with a patient in the room. "If there is anything I can bring — the latest technology and research and collaborative care for the patient — that's my passion."
Amin-Zimmerman credits Transylvania with making her a better doctor. Even as a high school student, she understood the relevance of the liberal arts, particularly in the 21st century. The in-depth classes in history and English, she notes, "helped so much in learning about human nature and how to communicate and how to write articulately. All are excellent skills, especially when you have a profession where you're dealing with people all day long. It's just an extremely useful tool."
Amin-Zimmerman says she looks forward to serving on the Board of Trustees and working to provide students the same kind of education and opportunities that she enjoyed. She also hopes to offer her knowledge of medicine to Transy's successful pre-health program, where more than 90% of students recommended to medical school and other health programs are admitted.
"I think a lot of education toward STEM (science, technology, engineering and math) focuses so heavily on science and math that we lose the perspective that we're still — at least in medicine — dealing with humans. It's so important to make sure you have that well-rounded education and set of abilities to help make sure that you're doing well in all aspects of your career, not just the science."
Amin-Zimmerman has three children and is married to fellow Pioneer, cardiologist Jason Zimmerman '97.
J. Todd Clark '90
As a mentor to Transylvania students and recent member of the entrepreneurship committee of the Board of Regents, Clark understands just how integral the Transy experience and alumni network are in helping entrepreneurs to flourish. After his own successful journey in building up businesses in a variety of fields, Clark is now the managing owner and operator of Kentucky Seed Capital, which invests in and grows small businesses.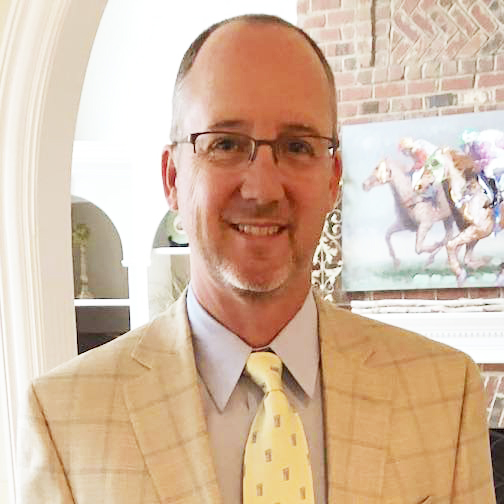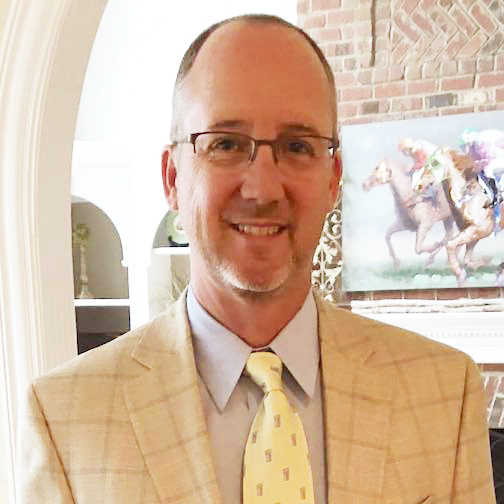 He says his parents like to remind him that he once thought he would be a doctor. But upon taking a wide range of courses at Transy, he found that psychology rather than biology was his strength. He uses it constantly in his work. It even made his transition to the workforce that much easier.
As a student worker at Transy, he took on a sports information job under Rick Bubenhofer, the director of public relations. By the time Clark graduated, Bubenhofer had gone to work for Buddy Cowgill at StudioPLUS. He invited his former student worker, who minored in business administration, to apply for a job.
"In 1990, it wasn't a great time to get a job," Clark recalls. "That was the only offer I got. So I quickly took it," he adds with laughter. "But that's really what started it all."
Clark grew with the company, which had six or seven locations at the time. "I was there a little over seven years, starting as an assistant manager, and ended up running about 30 hotels in five states," he recalls. "I kind of got the bug, I guess, through that opportunity."
When StudioPLUS was sold to Extended Stay America in 1997, Clark worked as vice president of operations for Office Suites Plus, then entered commercial real estate, becoming a broker and founding Clark Southern Investment Properties. Partnering with fellow alumnus Jamie Durham '98, he shifted to the field of health care, helping to develop SelfRefind. The two bought the company and expanded it from six to 22 opioid outpatient treatment clinics, creating a new model for opioid care in the process.
At the time, he notes, "there was no outpatient model for substance abuse disorder. It was all inpatient — 30, 60, 90 day rehab. There was this humongous problem and we sort of figured out how to solve it." They also created jobs for 350 employees and 50 contracted physicians.
"That's what entrepreneurs do. They create jobs. They find niches in businesses that sometimes don't exist," he explains. "And while we were creating jobs, we were saving lives. That was the beauty of that particular business."
In the tradition of his first employer, he too has a number of Transy graduates involved in his business. He knows what they bring.
"You have to learn on the job and you have to be flexible," he says, recalling his own experience. "Learning how to run businesses across different platforms and levels was pretty fun and exciting. The beauty of getting that liberal arts degree and going to work is that I really didn't specialize in any one thing. I took sociology and psychology and biology and so many different things, and really liked it," he adds. "If I hadn't gone to a liberal arts school, I don't know that I would have done that. Other colleges sometimes force you into a track. Doctors go to medical school, and lawyers have their track.
"But I was pretty well rounded coming out of Transy and was able to use all of the things I learned and was taught — and then build on them throughout my career."
Charisse Gillett
A pioneer in her own right, Gillett is the 17th president of the Lexington Theological Seminary and the first woman and first African-American selected to lead the institution. She also served as vice president of administration and special projects at the seminary and was a trustee and officer of the Board of Trustees. Several years into her tenure as president, she received a Reflective Leadership Grant from Leadership Education at the Duke Divinity School.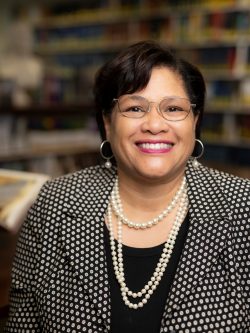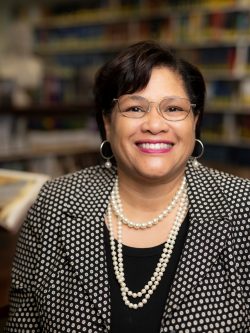 A collaborative leader, Gillett has more than 20 years of experience in higher education, including at Transylvania, Midway College, Robert Morris College and the University of Northern Iowa. She also holds a doctorate in education from Northern Illinois University. With a lifetime of experience "breaking through glass ceilings," she knows the long-term institutional value of bringing all voices and perspectives into the space where decisions are made.
Gillett also is a commissioned minister and former moderator of the Christian Church (Disciples of Christ), and is an associate minister at East Second Street Christian Church in Lexington, where her husband, the Rev. Donald K. Gillett II, is senior pastor.
Charisse Gillett says she is humbled to be invited back to Transylvania to serve on the Board of Trustees. Previously she had directed a program funded by the Lilly Endowment to help Transy students discover their purpose and how best to contribute to their communities.
"To me," she says, "that seemed completely compatible with Transylvania's mission and the liberal arts education, where you explore the possibilities in language, science, history and literature to explore the why of your life."
She is drawn to the fact that Transylvania and Lexington "have a unique history together" and to the importance of lifting up all forms of higher education. "I believe in the liberal arts education that Transylvania offers its students and this community," she adds. "I'm delighted to have received an invitation to serve on the Transylvania Board of Trustees and I look forward to serving with the board Chair Buddy Cowgill and with President Brien Lewis."