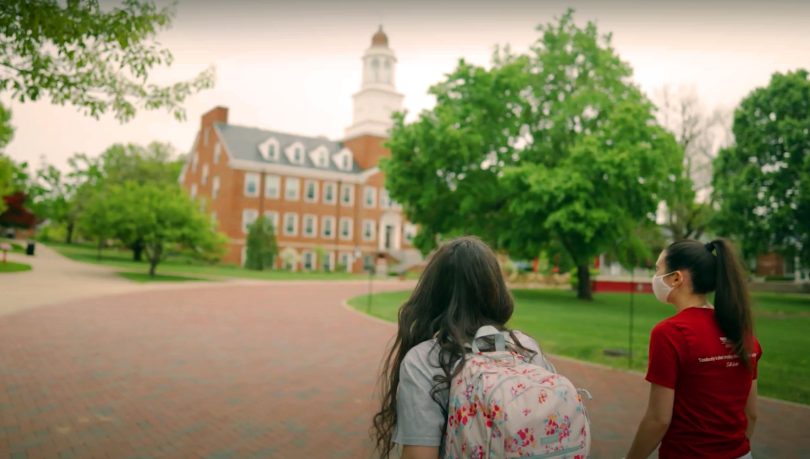 On Thursday, Transylvania University announced its updated Healthy at Transy guidelines for the 2021-22 academic year. The full text of a campus email from President Brien Lewis is below:
When I joined the Transylvania community one year ago, I knew I was coming to a place where community is at the heart of everything on campus. What I have seen over the past 12 months as we've worked together in the face of a global pandemic is a resiliency of spirit and determination to provide our students with the best possible experience. I am sincerely grateful to each of you for your part in making that happen and for your continued patience, understanding and goodwill.
As we approach our next academic year, Transylvania is planning to return to a full schedule of activities and events, including athletics, speakers, performing arts and student life programs. To enable us to do so, we are releasing today updated guidelines that take into account the continued presence of COVID and include proactive steps to ensure the health and safety of our community.
Our Healthy at Transy action plan prioritizes individual empowerment and community responsibility among our students, faculty and staff. As we return to campus for the 2021-22 academic year, we are optimistic that we can resume the best possible campus experience for our students, employees and visitors.
The updated Healthy at Transy plan reflects current federal, state and public health guidelines. It is effective July 1 and may be updated as needed. Below are the highlights of our plan. Please read the full guidelines on our website.
Healthy at Transy 2021-22 Highlights:
Transylvania University is strongly recommending, but not yet requiring, the COVID vaccine for students and employees returning to campus.
Students and employees who are not fully vaccinated will be required to complete both return-to-campus and ongoing testing every two weeks and will be required to quarantine following a known exposure.
Student-athletes will be required to follow the guidelines set by the NCAA, which currently require either a full vaccination or weekly PCR testing (paid for by the student).
Masks will be optional for all employees and students who are fully vaccinated and expected for those who are not fully vaccinated. Faculty and staff have the right to require others to wear face coverings in their offices or in their classrooms. Students have the right to require others to wear face coverings in their residence hall rooms.
Our hope is to have the 2021-22 academic year be the first year of our "next normal." We all have a heightened awareness of just what impact a public health crisis can have on our community, and we want to do everything we can to ensure we don't have to return to the extremes of physical distancing, quarantines and lockdowns.
Transylvania will continue to monitor government and public health guidelines and recommendations and will adjust to any restrictions put in place by local, state or federal authorities. We will continue to base all decisions on protecting the health and safety of our students, faculty, staff and visitors. In doing so, the university reserves the right to modify these policies at any time consistent with our mission as an institution.
In Pioneer spirit,
Brien Lewis
President