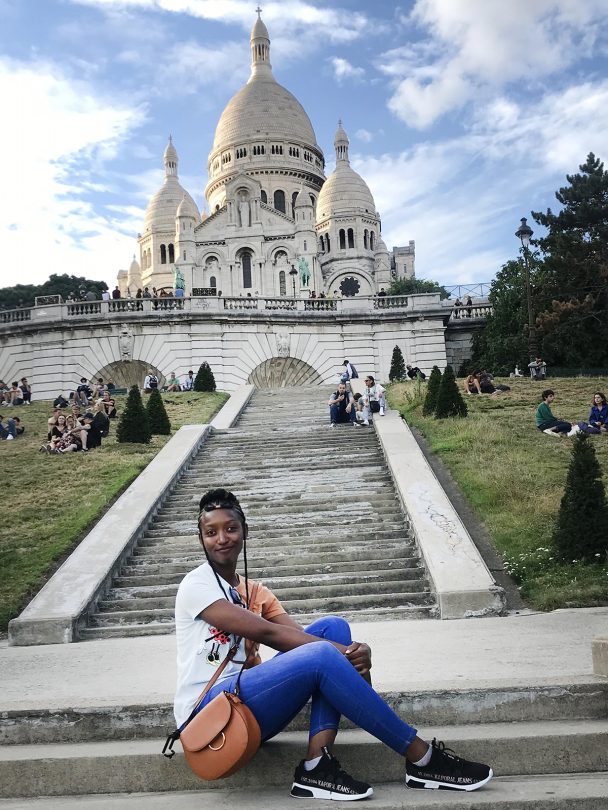 Transylvania University student Cynthia Kayitesi '24 is studying Swahili this summer through a U.S. Department of State Critical Language Scholarship.
The international affairs major from Kigali, Rwanda, is one of around 700 U.S. college students to receive the competitive award, which helps them "gain critical language and cultural skills that enable them to contribute to U.S. economic competitiveness and national security," according to a CLS program news release.
"The program includes intensive language instruction and structured cultural enrichment experiences designed to promote rapid language gains," the release continues. "CLS scholars are expected to continue their language study beyond the scholarship and apply their critical language skills in their future careers."
Kayitesi, who is minoring in political science, said she is "fascinated with different languages and cultures." This interest helps her "connect and communicate with people" while they learn from each other.
Scholars are participating virtually in the program this year because of the pandemic. Last year's virtual institutes "resulted in impressive language gains," with participants getting opportunities to engage with host communities abroad, according to the program.
Members of Kayitesi's class, which meets five days a week, speak Swahili with language partners who are native Tanzanians and attend cultural sessions with guest speakers. They'll wrap up next week with a presentation in Swahili and a final exam.
"The CLS Program plays an important role in preparing U.S. students for the 21st century's globalized workforce, increasing American competitiveness and contributing to national security," the release said. "CLS scholars also serve as citizen ambassadors, representing American values and the diversity of the United States."
Secretary of State Antony Blinken said, "People-to-people exchanges bring our world closer together and convey the best of America to the world, especially to its young people."
In 2019, Transylvania student Hayle Hall '21 received a Critical Language Scholarship to study Chinese language and culture in China.