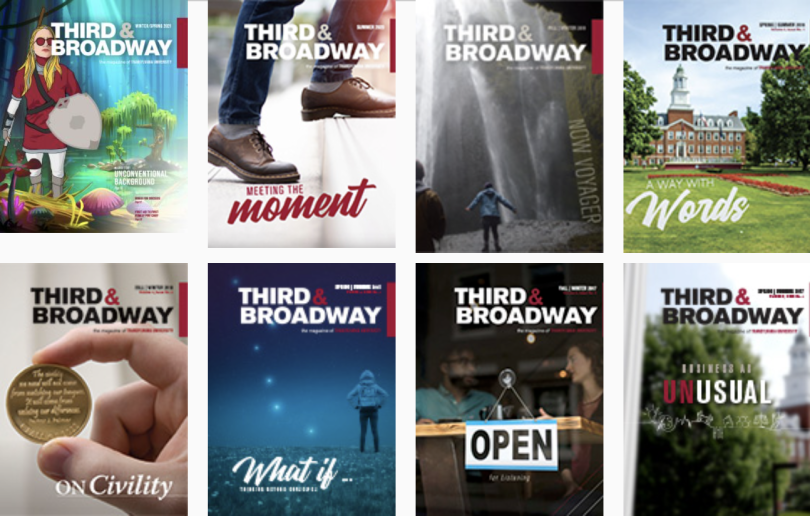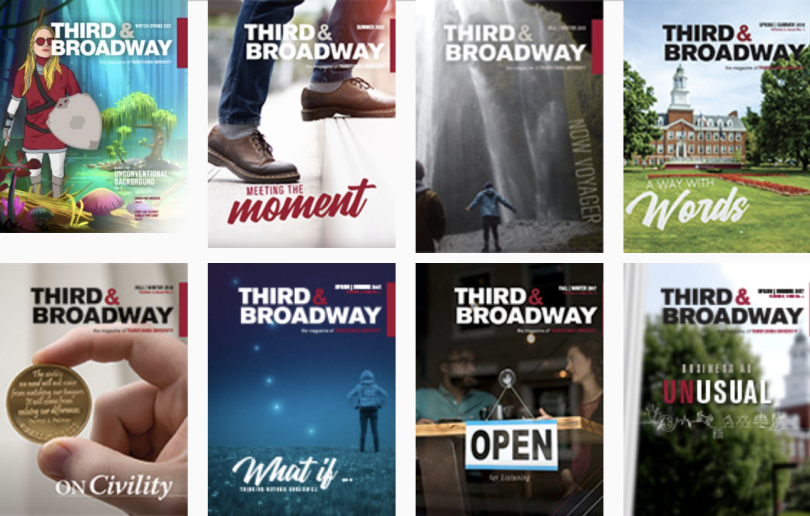 Transylvania's magazine has long been a vital resource for keeping in touch with the school community and reading about the university's wide-ranging impact on not only students' lives, but the world beyond campus.
To help make Third & Broadway even better, Transylvania is asking for reader input through this survey.
"Whether you want to read in-depth articles that show our liberal arts mission in action, or simply see what former classmates are up to, Third & Broadway is a great way to stay connected with Transylvania," said Kara Little Covert '90, associate vice president for advancement. "We look forward to your feedback as we plan for upcoming issues and get ready to kick off the new school year."
The survey asks readers their opinion on things like their favorite parts of the magazine, as well as what kind of stories they'd like to read and what they'd like to see photos of.
Produced by the Office of Marketing and Communications, the biannual magazine includes features on current students, alumni and faculty; Alumni Notes; and updates on campus happenings.
Read the Third & Broadway archives, including the latest issue highlighting how Transylvanians have met the challenges of the past year and a half — and how alumni are making a difference by following their own unconventional paths.