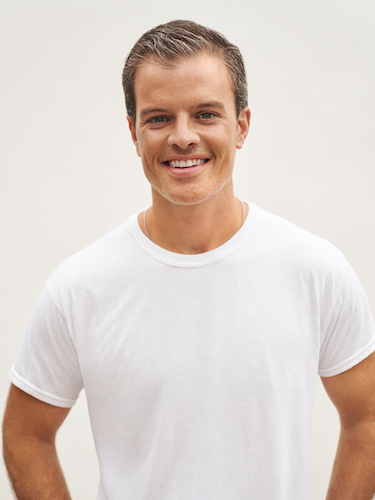 There's a false narrative being passed around in some circles about non-STEM majors, that those degrees are a waste of time for students who need to find jobs after college. How can a philosophy or music major translate their education into a career that brings value to a society?
Transylvania University graduates know the answer. They've been taught to take their interests and passions in any field and apply them in a way that looks at the world through a new lens. They are the ones who find connections between seemingly incompatible areas and create something new in that space.
Brooks Reitz is a 2006 Transylvania graduate who majored in English and drama. He has built a successful businesses not by taking a different path, but by forging his own path using the skills he gained in school and a deeper understanding of how the art of storytelling informs his entrepreneurial ventures.
Reitz got into those subjects thinking that he would become a playwright, but as he gained experience working in and managing bars and restaurants, he realized that his abilities as a storyteller could actually be a major asset in the business field. After all, what is a brand but a story that consumers choose to identify with?
After college, he became a server, and eventually general manager, at the 21C Museum and Hotel in Louisville, Kentucky, and then moved to Charleston, South Carolina, to manage another restaurant. He was fascinated by the culture of the bar, which inspired him to start Jack Rudy Cocktail Co., a company that makes non-alcoholic bar mixers, bar tools and accessories, as well as kitchen and pantry essentials like olive oils and maple syrup. He's also opened three of his own restaurants.
"All four of these businesses come back to one core interest of mine, which I certainly stoked at Transy, and that is storytelling," he says. "I have always loved writing stories, creating little worlds. And I realized that you don't have to be so literal about it — it's not limited to the page. I can write stories and create little worlds through business, create a lifestyle around a brand."
Jack Rudy is named for Reitz's great-grandfather, whom he grew up hearing stories about all the time. His grandmother would tell him about how Jack was sort of the ideal gentleman, how he knew how to dress properly, dance beautifully, have good table manners and treat friends with respect. But also that he lived life to the fullest as an inventor, craftsman and even pilot who once illegally flew his plane under a bridge spanning the Ohio River.
"For my grandmother and great-grandmother, Jack Rudy was their barometer," he says. "We kind of grew up with this notion that this man was someone we should be like. Plus I always thought he had the greatest name — Jack Rudy. I just thought he would be such a cool personality to give this mixer brand, so we borrowed from his story to inform the story of our brand. And now, of course, they're inextricably linked."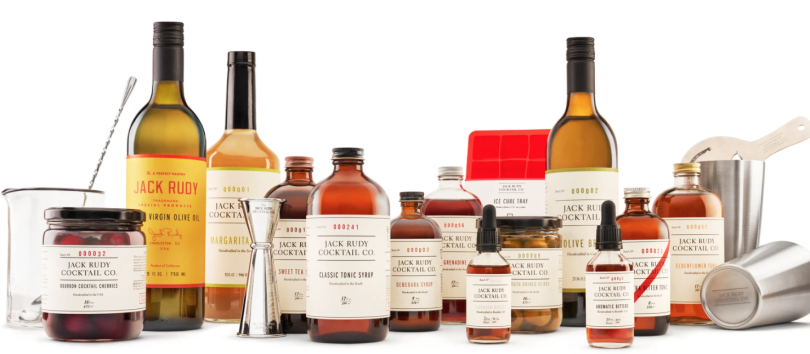 Everything from the look of the bottles to the classic design of the website is inspired by that story. Reitz used his knowledge of effective storytelling to move people who want to see themselves as a "Jack Rudy type" to align themselves with the brand and use the products.
It's a way to see the world inspired by Reitz's time at Transy, not just in his English and theater programs, but in the courses he took in cooking, in philosophy and in political science. They all groomed him to be successful in these ventures because they all work together to educate and inspire the whole person.
"Certainly Transy and the liberal arts education is rich and varied, and I think it makes me a better businessperson," he says. "There's a sense that the world is full of a variety of topics, and you should engage with all of them. Those things actually taught me how to speak to people, connect and network, how to be a thinker and solve business problems. You're spreading your time involved in a number of different subjects, and that's the liberal arts education.