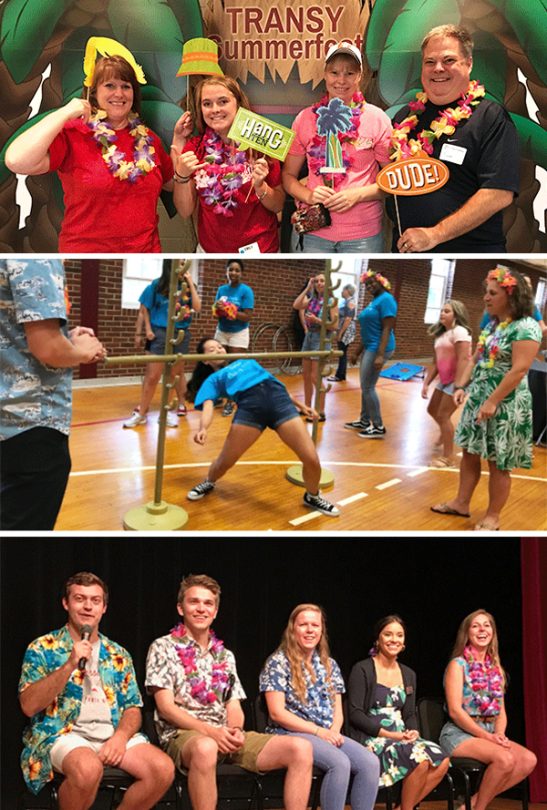 Transylvania University invites prospective students and their families to Summerfest — a fun, in-person opportunity to explore campus and learn about the admissions process.
Participants can register to attend one of two days: July 23 or Aug. 6. Events include campus tours led by current students, information sessions on navigating the college search, prizes and a live DJ. We'll also serve a free lunch with luau fare complementing Summerfest's tropical theme (floral shirts are optional).
"Summerfest is an opportunity for students and their families to explore Transylvania in a relaxed environment," said Johnnie Johnson, vice president for admissions. "Come have some fun while learning about academic programs, extracurricular activities and scholarship opportunities. We'll also talk about application deadlines and key points that will help your application stand out among your peers."
The event will be helpful for not only those kicking off their college search and looking for basic info on how to proceed, but also for those who've already started looking and want to see what Transylvania has to offer.
Summerfest participants are encouraged to check out the updated Healthy at Transy guidelines before visiting campus.
"The Transylvania campus is open and ready for visitors," Johnson said. "As we adhere to safety protocols, we invite families to campus for Summerfest to learn about the university and explore academic and extracurricular opportunities. You can also meet your admissions counselor, tour the campus and have some great food while we share information about how we'll help you pursue bold paths into your future."