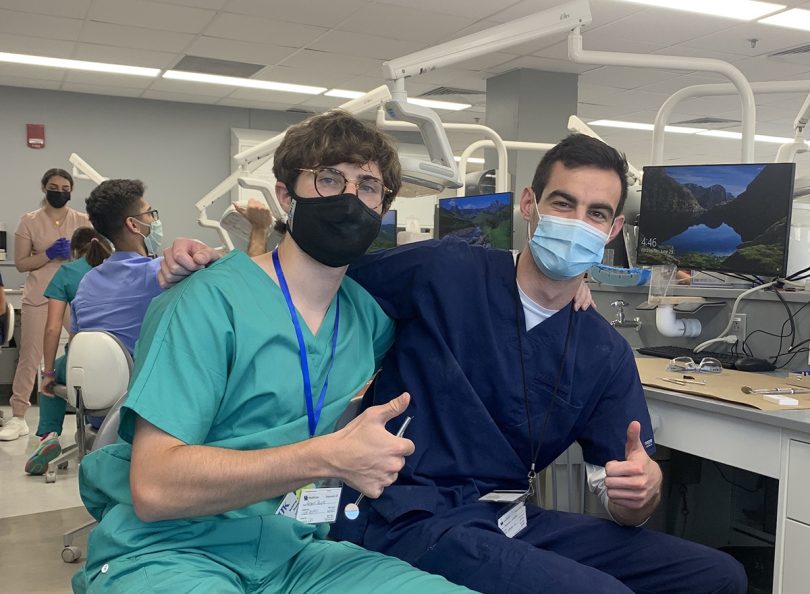 Bobby Payne '22 and Sammy Clore '22 were already getting hands-on dental experience as volunteers working alongside Transylvania alumni at the Refuge Clinic, a nonprofit based in Lexington, Kentucky. But this summer they had the additional opportunity to join peers selected from across the state to participate in the University of Kentucky's summer academic enrichment program.
Geared to rising college juniors and seniors who have an interest in practicing dentistry among underserved populations in Kentucky, the Professional Education Preparation Program — Discover Modern Dentistry, exposed Payne and Clore to general and specialized dentistry and state-of-the-art technology, helping to affirm their chosen path.
"PEPP was essential in introducing me to the world of modern dentistry and has laid the foundation for me to be a successful dental student," says Payne. "The program solidified my passion and aptitude for the field."
Clore agrees, noting, "There is something quite amazing about surrounding yourself with other pre-dental students from across Kentucky who are just as driven as yourself to serve others through the beautiful art of dentistry.
Read Payne's and Clore's Q&A to learn more about the value of their experience.