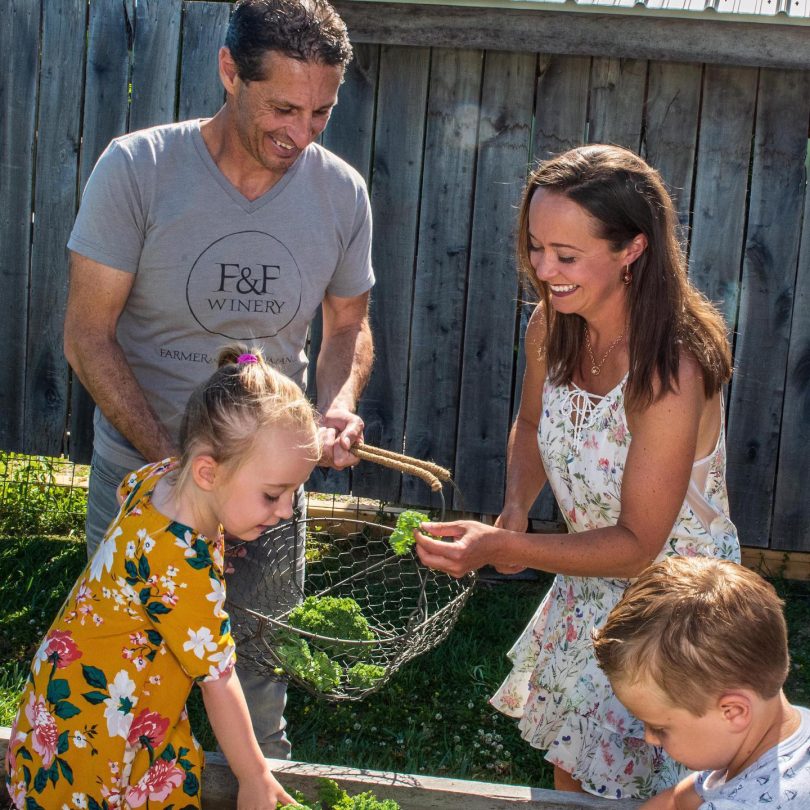 As Katy Groves-Mussat '03 arranged bouquets of flowering oregano, catnip, dill, Queen Anne's lace and black-eyed Susans — freshly picked from her garden and meadows — she drew connections between her winery and studying the social sciences.
For instance, what she learned about the value of local food while earning her Ph.D. in biocultural anthropology at the University of Alabama ties into her passion to serve guests wine from her own vineyard and vegetables grown a stone's throw from where they're eating. And her liberal arts background from Transylvania University helped give her the confidence and flexibility to launch Farmer and Frenchman five years ago in the rolling countryside outside Henderson, Kentucky.
"I always wanted to have a local food project of my own because I have this farm in Henderson," she said. "It just seemed like that was the right path to take." Her husband, Hubert (the Frenchman), adds his business acumen to the operation — his family is in the hospitality industry back in Paris.
Reflecting Hubert Mussat's European background, the F&F restaurant menu features French and Italian cuisine — and while some items like caviar come from France, Groves-Mussat likes to look local when sourcing ingredients. The F&F website says, "We believe that supporting farmers markets, family farms and local food projects help create jobs for future generations, giving talented and ambitious individuals a chance to work where they grew up. Plus local and fresh tastes better!"
Some of the decor is local and fresh too: Those flower arrangements Groves-Mussat was making earlier this week were for a private, five-course wine pairing dinner on the property. Not only do they look good, but the fragrance of the herbs "kicks off the dining experience," she said.
In addition to the garden, vineyard and restaurant with dining deck, they rent out three cabins and an old tobacco barn with nice pastoral views for weddings and such. Actually, while F&F lost revenue from weddings during the pandemic, having a 70-acre property with a barn allowed for plenty of physical distance between restaurant diners. "We stayed pretty busy," Groves-Mussat said. (As busy as possible with the capacity regulations.) Plus, guests from the Henderson area stayed at the cabins during the worst of COVID instead of risking an interstate vacation.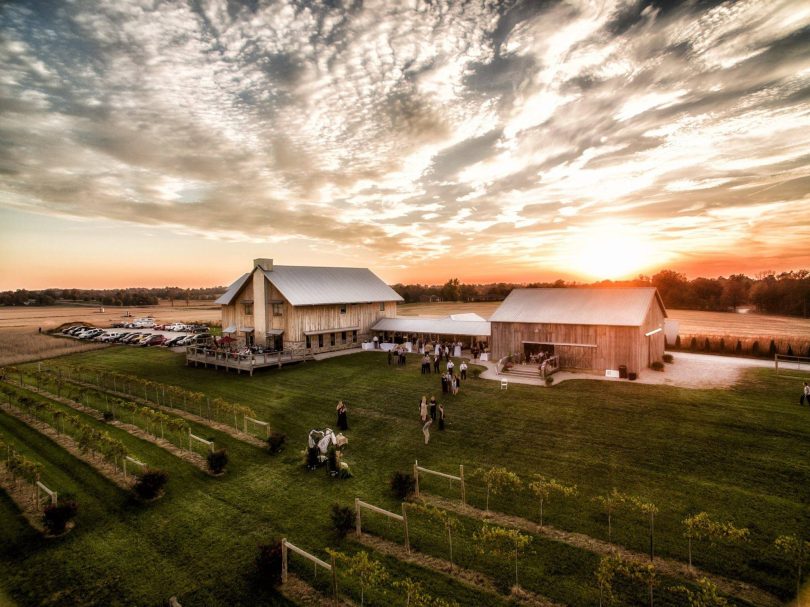 The adaptability and problem-solving ability that have come in handy during the pandemic are entrepreneurial traits fostered at a school like Transylvania, which Groves-Mussat encourages young people to attend. She also enjoys working with college students at Farmer and Frenchman, sometimes giving them advice on their direction in life. (Imparting this kind of wisdom is something she would have valued about being a professor, had her own life veered in that direction.)
Specifically: "Go out and try something new."
Groves-Mussat is one to follow her own advice, partly because of alma mater. "With a liberal arts background, you're really flexible — you have more confidence in trying to learn new things throughout your life," she said.