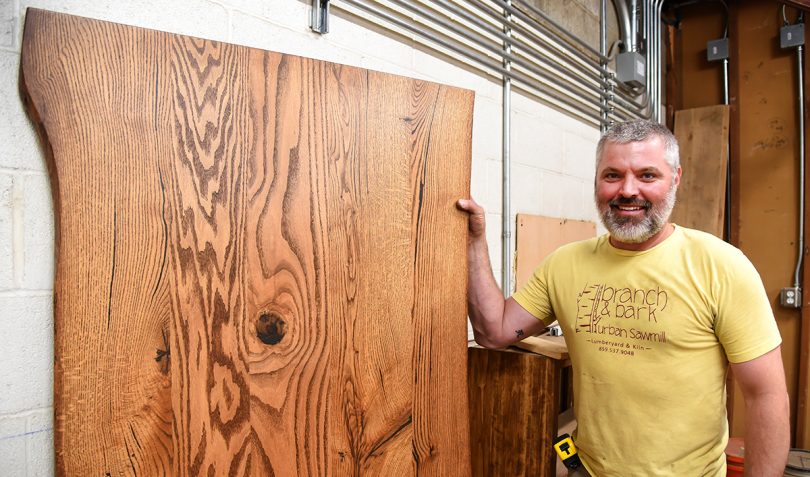 As part of Transylvania University's commitment to environmental sustainability and supporting the local economy, the school is installing tabletops made from locally sourced timber in its Gratz Perk Cafe.
Less than a mile down Third Street, Branch and Bark Urban Sawmill is getting the nine tables ready for installation before the academic year kicks off in August. They're part of Transylvania's larger renovation of the cafe, operated by Bon Appétit Management Company.
Wood for the tables — some of which have "live" natural-looking edges — comes from oak trees in the Chevy Chase neighborhood.
"A lot of people are big fans of the whole business plan," said Branch and Bark co-owner Luke Lilley, pointing out how these trees that have been removed for whatever reason (home construction, e.g.) might otherwise be destined for the landfill or wood chipper. "It's just us getting a tree and turning it into beautiful lumber and items that come out of here." (Branch and Bark had an influx of ash over the last few years because of the emerald ash borer, but that's slowed down.)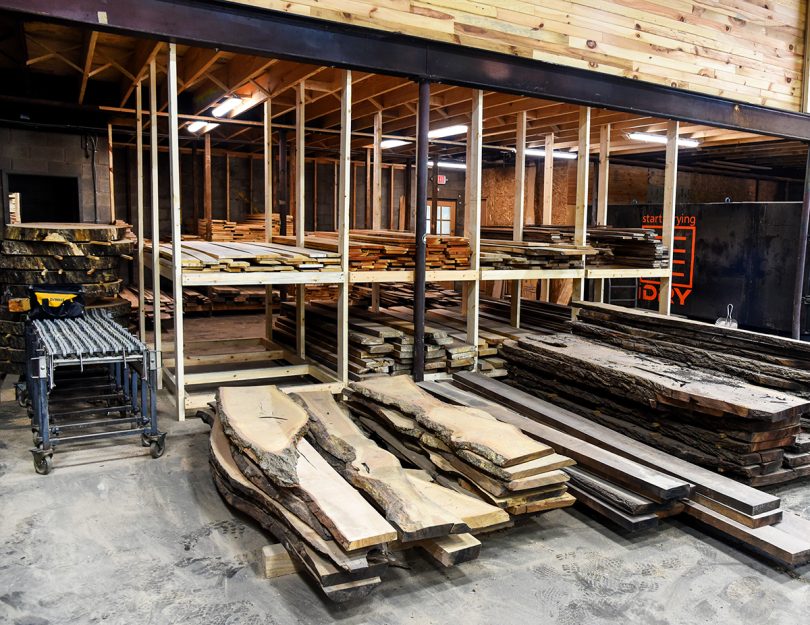 Check out this Business Lexington article about Branch and Bark, which saves on expenses by locally sourcing wood, much of it from tree service companies.
As for the Gratz Perk tables, Branch and Bark uses an innovative Festool DOMINO wood joining system and protects the tabletops with a water-based polyurethane that not only keeps them from scuffing but also makes the natural grain more visible (because it's not glossy).
Locally sourcing the wood for the tables complements Bon Appétit's focus on serving menu items with local ingredients — and sustainability in general. Transylvania's food service provider celebrates area farmers through an Eat Local Challenge, and recently it announced a new climate change policy.