Steven Enohtanya '16 moved to the U.S from the Republic of Cameroon in 2011. Pursuing his own strengths as well as following in his mother's footsteps, he decided to focus on accounting. He transferred to Transylvania in his junior year, drawn to Transy's program for its ability to prepare him for the CPA exam without having to attend graduate school.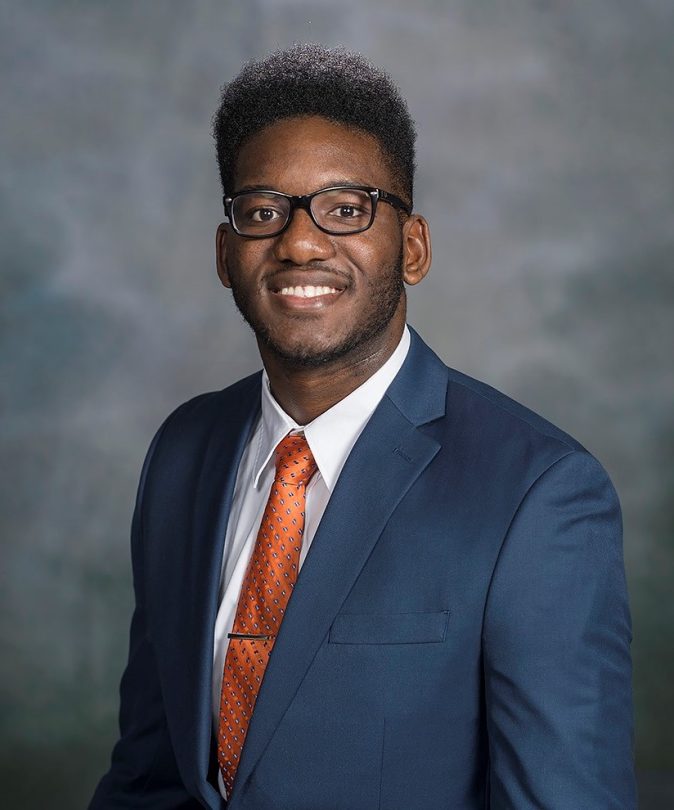 But Enohtanya, conscious that public accounting might not be his long-term interest, decided to expand his options by earning not one, but two graduate degrees, an MBA and a master of science in finance.
As a grad student, he joined Crowe LLC, a public accounting, consulting, and technology firm, first as an intern and then as a financial auditor in Nashville, Tennessee. Part of his preparation to do so, he notes, came from gaining hands-on experience on and off Transy's campus, including participating in Transy's annual community service as a volunteer income tax assistant. He says it was the process of being exposed to multiple areas of accounting that helped him to zero in on the area that was right for him.
"Transy did a good job trying to push internships to students," says Enohtanya. "That's really helpful." He found it so beneficial that he recommended the same to students he mentored in graduate school. And he urges all Transy students to take part in the Volunteer Income Tax Assistance program, but also to secure an internship.
"First, it helps you know if it's what you really want to do," he says, "because you get that real-world experience. And it further improves your educational aspect because you come back to school even more motivated. And you have a better understanding of what you're actually doing in class, because your class work and that practical work combine together."
That classroom experience, he adds, is especially productive because of the small size, which allows professors to develop a bond with their students as they get to know and push them.
"The teachers really do a good job trying to invest not just in your work but in your life. They're just there for you," he says. "My accounting teachers really wanted me to succeed."
Now, as a financial auditor at Crowe, he audits financial statements for banks and does control testing. He likes being able to "think outside the box" in his work.
"It's what I wanted to do in accounting," he says, grateful to be at Crowe and in a city he loves. "I knew after the tax classes that audit was what I wanted to do. So I tried to find the right audit company to join and I was happy that Crowe decided to hire me."
Read more about how the liberal arts give Transy students an advantage in the college to career pipeline.