One of the first opportunities Hunter Kissel '14 had after transferring to Transylvania as an art major was a career-defining trip to New York City. He'd been there before, but this time the visit was brimming with visits to museums. He remembers heading directly from an early morning flight with his bleary-eyed classmates to the Museum of Modern Art. It didn't take long for him to realize that he was smitten.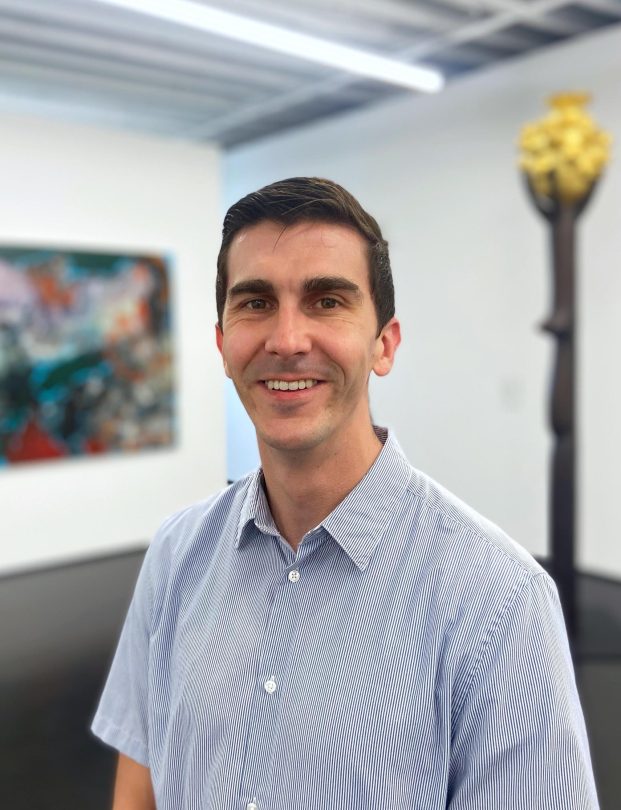 "Seeing the art and architecture and all the people there," Kissel remembers, "I had this shift in my thinking." Instead of focusing on his own art, he wanted to become part of the process of "making art happen for people," as well as giving voice and gallery space to a variety of perspectives, not just the canonical few. He hoped to create programming that would help people connect with art and artists.
"It was that experience of going to New York that I realized I may be more interested in museum administration and working in museums and providing those engagement experiences," says Kissel, now the director of engagement and visitor services at KMAC Museum (formerly the Kentucky Museum of Art and Craft) in Louisville. And by pursuing an art major in the context of Transylvania's expansive liberal arts, he built the foundation he needed to thrive during his graduate work and in his current job.
At Transy, he emphasizes, "instead of coming out of college with just a knowledge of art and art history, you come out understanding the world."
Reflecting on the strength of his Transylvania experience, he explains how art, rather than being the single focus, "becomes a lens to understand everything else, a lens to explore science and social systems." He remembers how classes in very different disciplines connected to each other and how those added dimensions of knowledge helped him break out of a familiar mindset and aesthetic to find layers of new meaning in his figurative artwork. He grew in his understanding of art and people — and himself.
The process, he says, helped "develop my critical capabilities to build art that is about more than just the person." A class on Hinduism, for example, greatly affected his approach to portraiture. He recalls how the course helped him "understand that the ways we live in America and similar countries are not necessarily the natural order of things." Around the same time, he took a course on evolutionary psychology. "It got me thinking about how we portray figures." He remembers asking himself: "What qualities of ourselves can I hone in on and explore so that my art isn't just a portrait, but is informed by other realms of society?"
Instead of coming out of college with just a knowledge of art and art history, you come out understanding the world.

Hunter Kissel '14
After graduating from Transy, Kissel stepped easily into a three-year double masters program in his hometown of Louisville, earning a Master of Arts in critical and curatorial studies and a Master of Public Administration in nonprofit management at the University of Louisville. His Transy-honed writing chops served him well as he researched and wrote a master's thesis on Lexington-based photographer Eugene Meatyard (now considered to be in the canon of American modernism), and published art criticism in UnderMain and ruckusjournal.org (and republished in Louisville's LEO). He was selected for fellowships at the Speed Art Museum and KMAC, and he curated exhibitions at the KMAC and at galleries affiliated with Spalding University and the UofL.
As the director of engagement and visitor services at KMAC, Kissel is actively realizing his ambition to expand access to museums. "I'm really drawn to museum engagement and education," he says, "to democratizing museums — especially contemporary art museums — so they aren't intimidating." A major impetus for his mission is that he sees the greater societal value that the arts and culture play in opening the minds of people to each other. "Art provides different perspectives and voices," he notes.
Kissel relishes the simple process of people being physically present in a quiet museum, forming their own responses while interacting with the art. "The best part about my job," he says, "is interacting with people and providing experiences that are surprising, fun and really moving." He enjoys seeing visitors leaving an exhibit "blown away by what they see."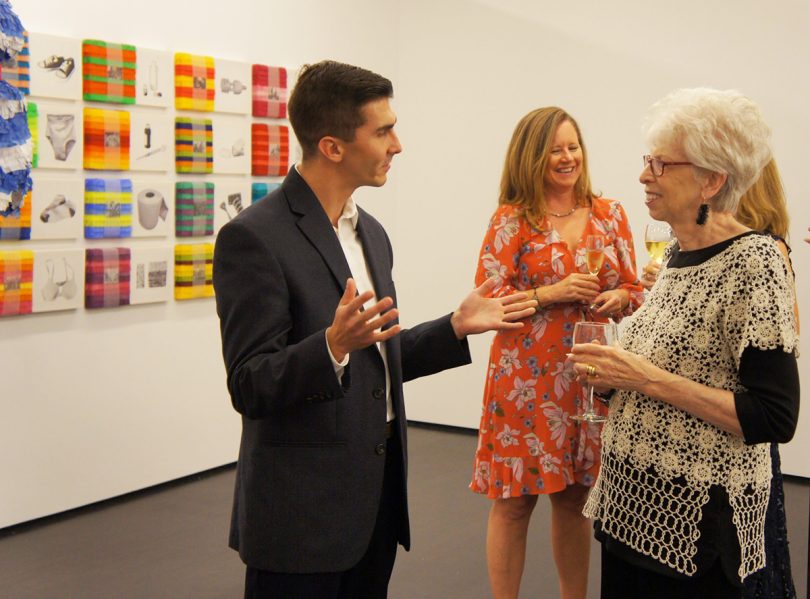 In addition to bringing contemporary art, artists and the public together, Kissel is eager to represent local and regional artists side by side with international stars, along with companion programming — from poetry slams to artist talks — that can help people relate. He even has a hand in writing grants to help fund the enterprise.
Through the process, Kissel has found himself dedicated to nurturing smaller organizations that work with local artists. These institutions, he says, allow communities to see themselves in the displays. And he knows that by virtue of being exhibited in a museum, art becomes imbued with authority.
"People are always wowed by Picasso — for instance, KMAC did a Picasso show in late 2019," he explains. "But I always love to see visitors unfamiliar with contemporary art relate to works that are about them to some degree. The arts environment in Kentucky is far different than the one in New York or Chicago, and I feel institutions here should feel compelled to not only show artists from the local and regional community, but they should also use those programs to educate the community on what museums do, how to navigate them and what to expect from them."
Kissel will soon be married to Danielle "Dani" Kane '14. They met in their senior year while taking a Lifetime Fitness and Wellness class. She was a double major in math and Spanish who minored in classics. "Transy brings people together," Kissel says.