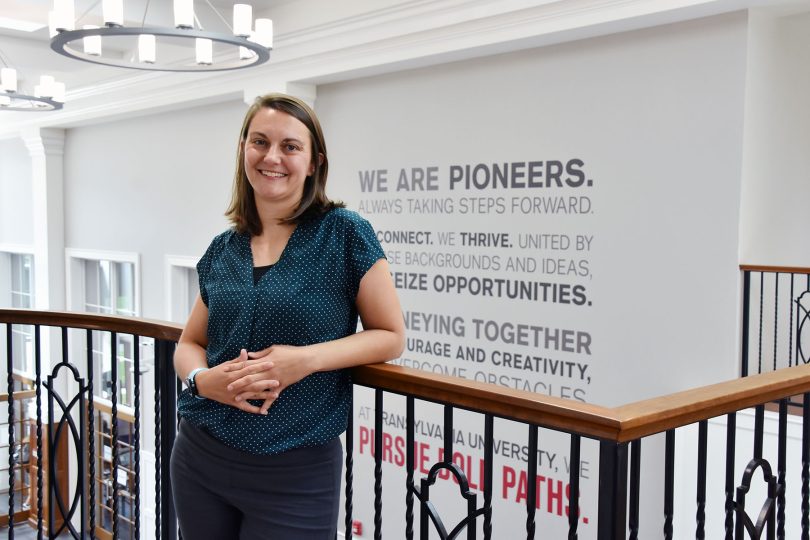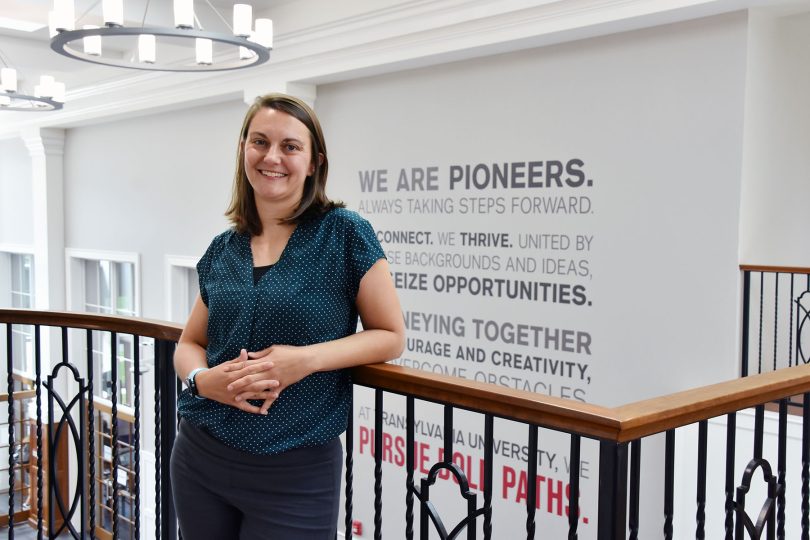 Sitting at a table in the Great Hall dining room, the Rev. Emily Miller couldn't contain a huge smile when asked about what it means to return to Transylvania next month.
"I'm thrilled," she said, surrounded by summer high school athletic campers. "I'm excited for a lot of reasons. I definitely feel called to this work. I feel it's what God wants me to be doing."
Miller returns to Transylvania after a year of serving as pastor at Hunter Presbyterian Church in Lexington. She says she's looking forward to restarting several of the initiatives she had in place, such as Wake Up Wednesdays, before the COVID pandemic sent students, faculty and most staff home in March 2020. (Miller says she is looking for a musician for the weekly gathering — so students, faculty or staff who would like to participate should reach out.)
"I really love the interfaith aspect of being on a college campus, the multi-faith aspect," Miller said. "There are so many firsts that you get to be a part of on a college campus, whether you're a student or a staff person, and that's really exciting to me."
Among the programs Miller is also planning to continue is what she called Spiritual Seekers, which gives students the opportunity to learn more about faith traditions by visiting congregations within the community. She's also looking to work with Transylvania's student wellness program to create opportunities for students to talk about their experiences over the pandemic.
"All of us have lost something during the pandemic, whether it's people or the loss of your senior year," Miller explained. "I really like talking about hard things. I didn't grow up with a family that did that, and now, as a minister, I do that all the time. We can do hard things, and we can talk about hard things, and we have to establish as much safety as we can. So I'd really like to do something about grief from COVID and how we can move ourselves forward."
Miller's enthusiasm is palpable. Though she doesn't start back on campus until July 6, she is already unpacking her office space in the new William T. Young Campus Center. She's also talking with pastors from the local Disciples of Christ congregations and chaplains at other universities affiliated with the denomination and says she's looking forward to reengaging with the DOC community and current and prospective students.
"What a world, where I get to come back to something that I laid a lot of groundwork for and to continue to do that. It's very exciting," Miller added.