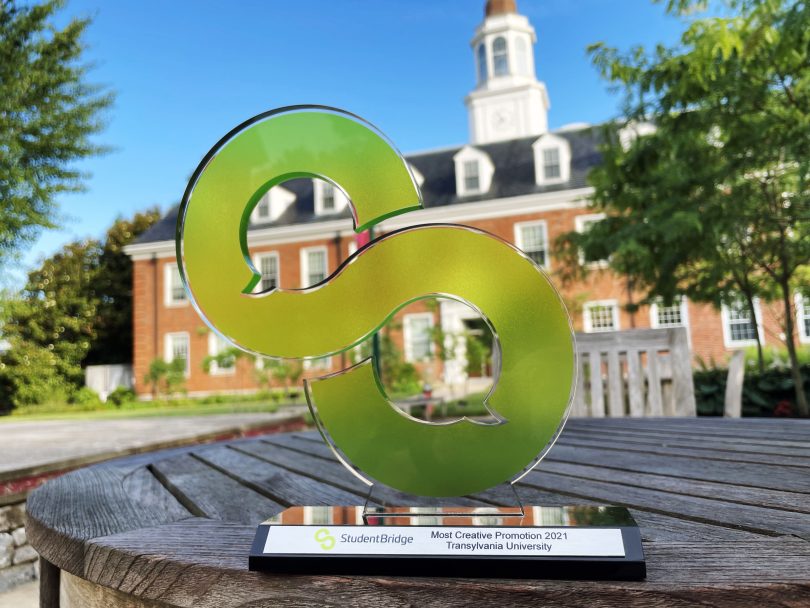 In February 2020, one month before campuses across the country halted in-person instruction and campus visits, Transylvania launched its online video tour and interactive campus map. Shortly after, the university debuted a self-guided mobile tour, providing a walking exploration of the historic downtown Lexington campus.
Not only was the timing fortuitous for prospective students who had transitioned to online college visits, but the university's work has now been recognized for its creativity.
This week at its Digital Impact Summit, StudentBridge announced that Transylvania was selected to receive its Most Creative Promotion award at its inaugural STUies. The award recognized the partner with "the best creative and strategic use of site promotion with a consistent mix of content, channels and innovation."
"At StudentBridge, we take great pride in our relationships with our partners, especially when it comes to understanding and helping them exceed their goals," the company said on its website. "We established these awards to honor those partners who have embraced the StudentBridge vision and process from start to finish and have seen stellar results in return. These partners have gone above and beyond with content creation, strategy and promotion which has led to exceptional success."
"Thank you so much to StudentBridge for recognizing the work that we're doing here at Transylvania University," said Megan Moloney, Transylvania's vice president for marketing and communications.
When the pandemic forced on-campus visits to temporarily stop, "we were in a position — because of the work that we had done — to be ready to meet our students where they were, and they were online. So our video tour and our interactive campus map were right there ready to welcome students to our campus," Moloney said.
"It's been a great opportunity for us to reach out not only to students in our community who weren't able to get to campus for tours, but students beyond central Kentucky," she added.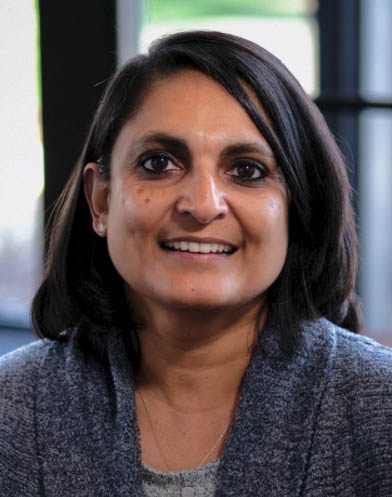 Congratulations on being recognized as the winner of the Most Creative Promotion for 2021. We value our partnership and look forward to seeing continued great results from innovating further in the coming year.
Monisha Longacre.
StudentBridge chief operating officer
Transylvania's virtual tour includes more than 20 videos exploring academics, campus life, admissions and unique Transy traditions, as well as an interactive campus map. The video viewbook gives students an initial introduction to Transylvania, with the end goal of encouraging prospective students to visit in person. Visit the tour site at transy.edu/tour.