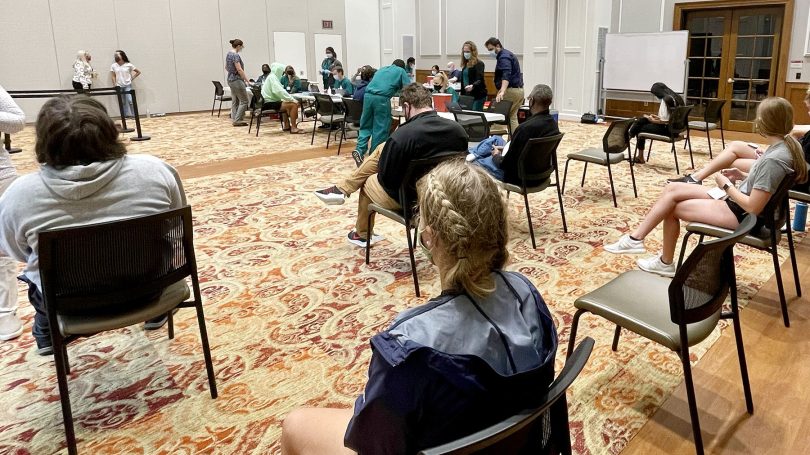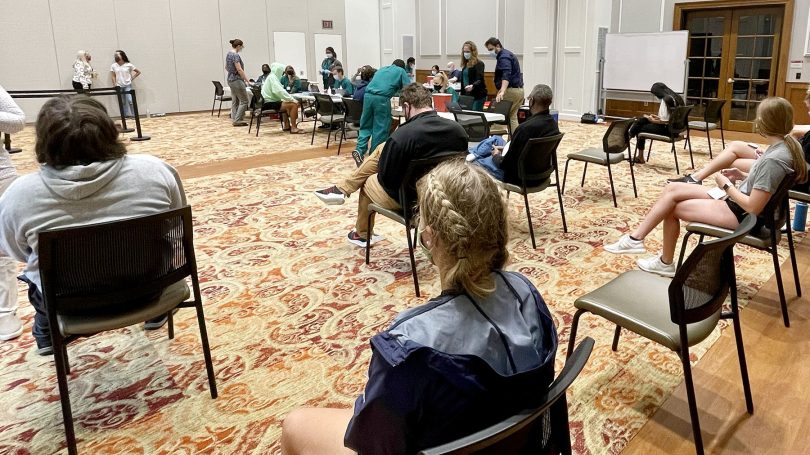 After launching its ProtecTU initiative in May, Transylvania University has joined colleges across the country to take part in the COVID-19 College Vaccine Challenge. The challenge is part of an effort by the White House and U.S. Department of Education to encourage Americans to get vaccinated and end the pandemic.
"Participating colleges commit to taking three key actions to help get their campus communities vaccinated: engaging every student, faculty and staff member; organizing their college communities; and delivering vaccine access for all," according to the COVID College Challenge website.
Transylvania is one of only nine colleges in Kentucky to have signed onto the challenge and is doing its part to meet the three key commitments. Since vaccine rollout began in Kentucky early this year, Transy has engaged students, faculty and staff, partnering with local providers to ensure the campus community has access to vaccinations.
The university's Healthy at Transy team also implemented plans to get as many members of the college community vaccinated as soon as vaccinations were available to different priority and age groups. That also included meeting the community where it is by bringing vaccines on-site and making it easier to get vaccinated.
Beginning in May, Transylvania partnered with Wild Health for a series of vaccine clinics open not only to students and employees, but also alumni, family members and the larger Lexington community. Wild Health returns to campus Monday, June 14, from noon to 5 p.m. with a Pfizer vaccine clinic for anyone ages 12 and older. To schedule an appointment, go to kyvax.wildhealth.com and select the Transylvania University link.
The Healthy at Transy protocols will be revised over the summer to reflect current federal, state and public health guidelines.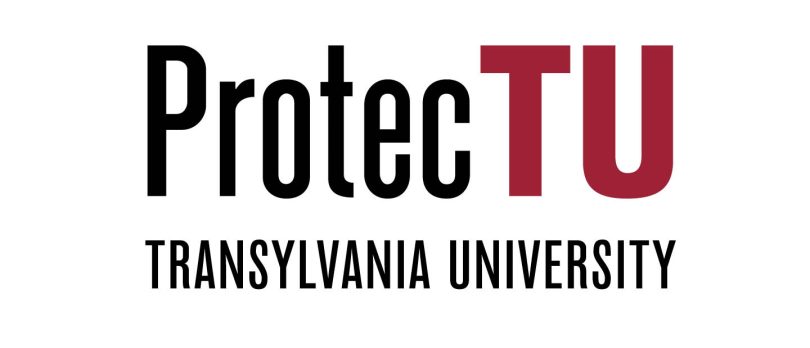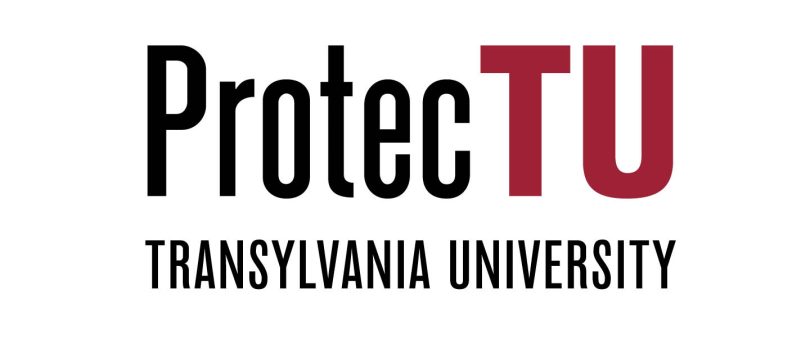 "By making sure our campus is vaccinated, we're doing our part to stay healthy at Transy and in our greater community," President Brien Lewis said when announcing the ProtecTU initiative, where anyone who uploads a copy of their completed COVID-19 vaccination card to the university's secure portal is eligible for incentives ranging from T-shirts to prize drawings.
To upload a completed COVID-19 card, go to my.transy.edu and log in to Colleague Self-Service. Employees should select the Employment icon in the left toolbar, and students should select the Academics icon. All uploads are secure, and an individual's health information will remain accessible only by those authorized to view it.