Transylvania University recently wrapped up its features of recent graduates on the school's main Instagram account. These #TransyGrad spotlights have showcased a range of achievements and interests, including academic success, community service and athletic excellence. Check out the previous posts here and here.
---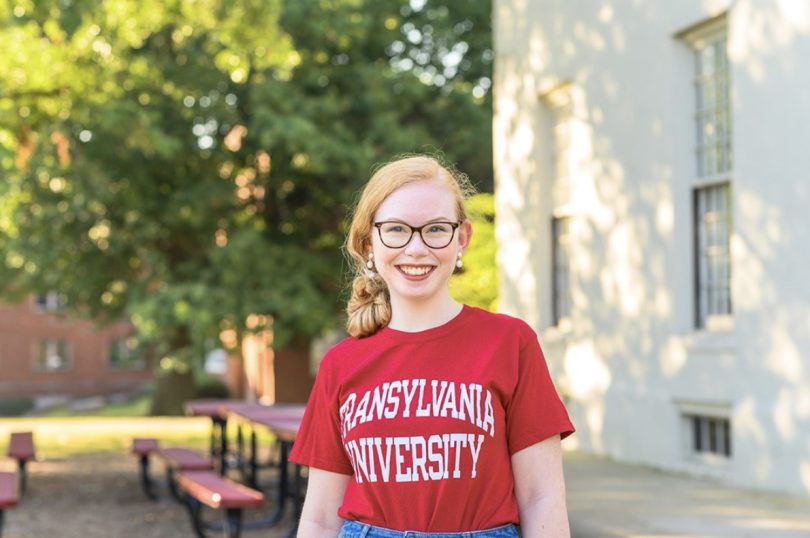 Eileen Bunch was intent on writing when she arrived at Transylvania — and she thrived there. But the writing, rhetoric, and communication major and classics and religion minor also discovered abilities she hadn't known she possessed. For her many accomplishments working with Transy's Writing Center, Bunch received the Southeastern Writing Center Association Undergraduate Tutor Award for 2020-21. She affirmed her interest in pursuing a career in publishing by interning with Cincinnati Magazine and University Press of Kentucky. She also served as president of Transy's Theatre Guild, found an unexpected affinity for computer science and gave one of the commencement addresses for the Class of 2021 (along with Savannah Lambert). Bunch describes the lasting value of her Liberal Arts education at Transylvania — the introduction to a variety of fields, a multitude of perspectives and the sustaining relationships of a supportive community. As she graduates, she takes with her a better understanding of the world and the ability to navigate and even decipher its more incomprehensible dimensions.
---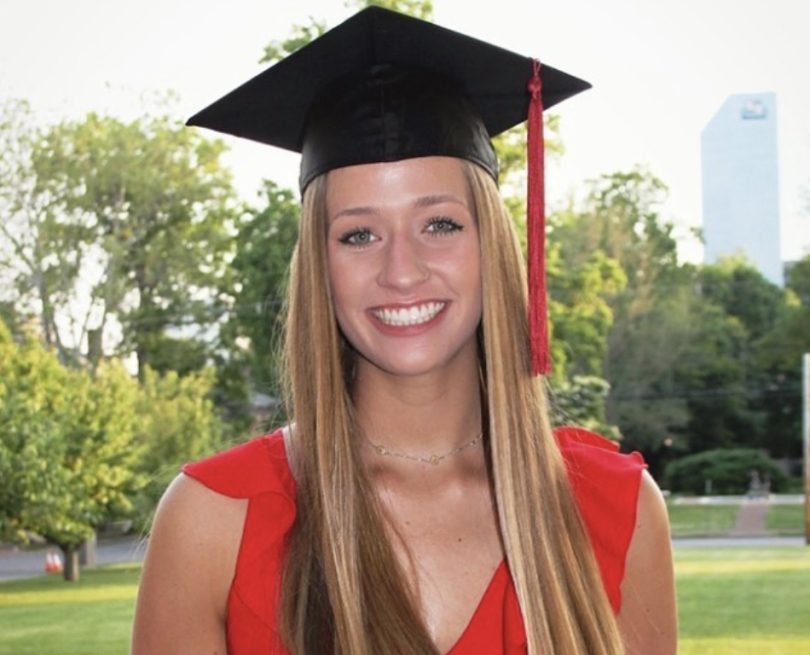 Delaney Cullen came to Transylvania from Cleveland, Ohio, knowing she wanted to work with children with developmental disabilities. But it wasn't until the exercise science and Spanish double major wrote a paper for a general education class, Abnormal Psychology, that she learned about applied behavioral analysis (ABA). Intrigued, she promptly looked up area clinics specializing in ABA therapy and found BlueSprig Center, where she applied, trained, received certification and began to work part time. Transy helped her to parlay that experience into an academic internship to satisfy her exercise science credit. Cullen loves the work and is excited to be moving to Columbus, Ohio, after graduation to be a registered behavior technician at Hopebridge Autism Therapy Center.
---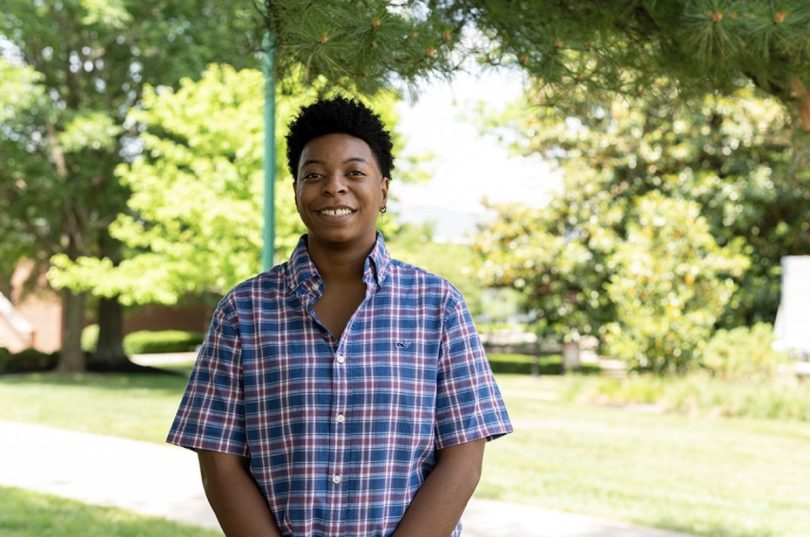 ---
All that Avery East was sure of was that she wanted to come to Transylvania from Charlotte, N.C., to play lacrosse. As far as academics were concerned, she was happy to figure that out along the way. She took advantage of Transy's test optional admissions policy, was accepted based on her entire high school career and enrolled in some different types of courses to find what she did and didn't enjoy. An early class with political science professor Don Dugi helped her realize an interest in politics, and even as a computer science major, she continued to rely on him to help shape her college career. Social activism and community engagement experiences throughout her time at Transy, along with the guidance she received from professor Dugi, led her to pursue a paralegal career, and she will spend the next year earning her certification from UNC Charlotte.
---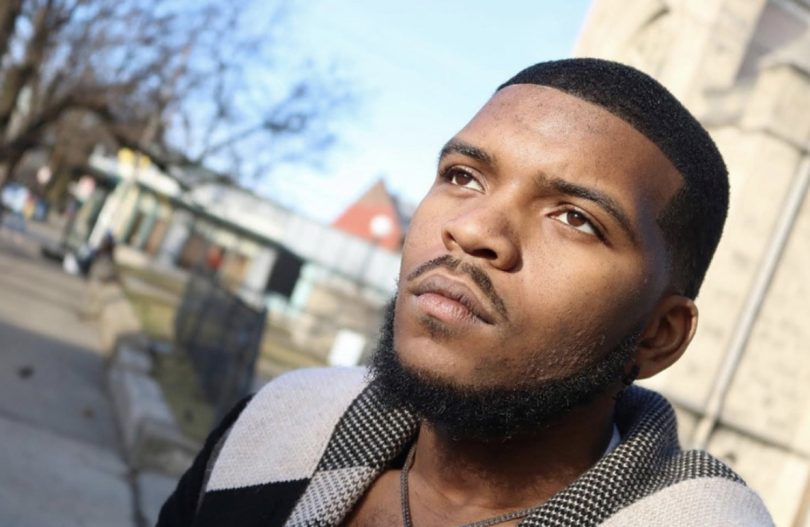 Jonathan Neal came to Transylvania from Louisville, Kentucky, as a seasoned social justice activist and cellist. After leading Transy's Black Student Alliance, studying in Thailand and interning for the governor's advisory Workforce Innovation Board, the political science major is graduating with expansive ideas of what service can be and the confidence to chart a creative, adventurous path to achieve social equity. Neal remains deeply invested in diversity and inclusion work. He feels a sense of bold ambition for his generation, expecting nothing less of himself and his Transy peers than to use their knowledge of government and "how we got to this point" in order to improve the lives of others. Eager to help those who haven't had the same opportunities, Neal has started his own online business that echoes his personal journey, with plans to offer holistic medicine along with life and spiritual coaching for individuals as well as consultation work for companies. It's something he can develop wherever he is in the world. And it's the world he's committed to changing.
---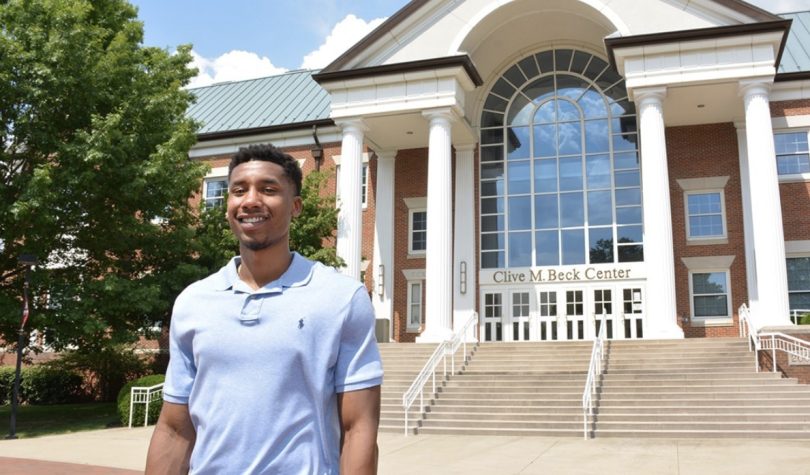 Always someone to help an opposing player up, recently graduated Transylvania basketball forward Dominique Turner was recognized with an All-Conference Sportsmanship award his senior year. He's also served on the Transy's Student-Athlete Advisory Committee, which helps organize events like bowling in partnership with the Special Olympics, and as a member of Black Student Alliance. Turner, who is a business administration major with a marketing focus from Shelbyville, got real-world digital marketing experience through the Louisville company Interapt. After graduation, he hopes to pursue a master's degree in Italy while continuing his basketball career. Turner said he's met a lot of great people at Transylvania and appreciates how the faculty have helped him grow into the person he is today. "I've really enjoyed my time here at Transy."