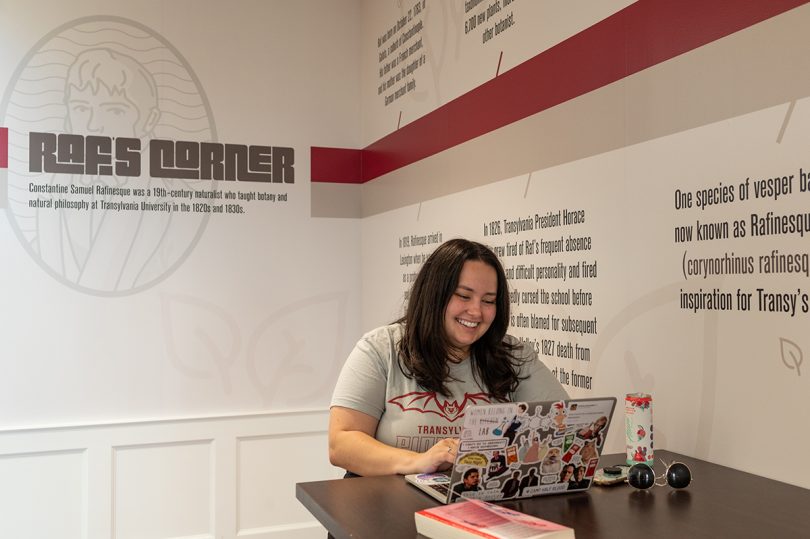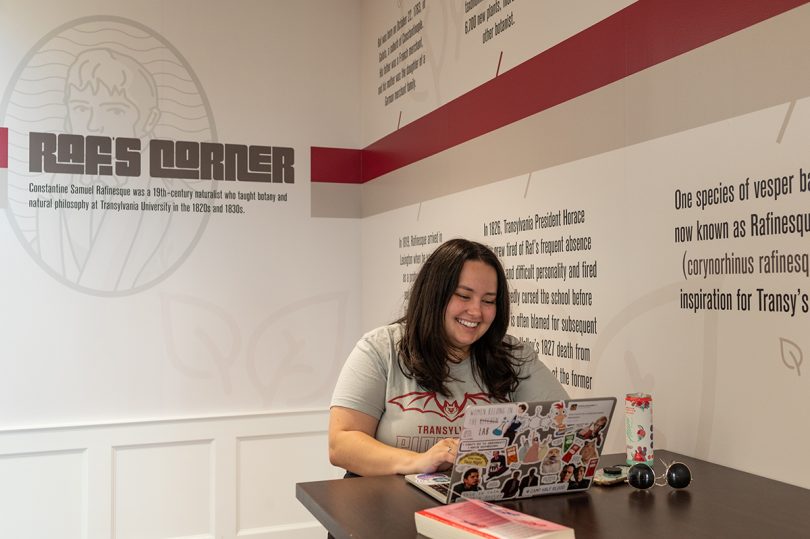 Transylvania University students and alumni have fond memories of the Rafskeller cafe, tucked away in the basement of the Mitchell Fine Arts Center like a secret eatery.
Now that it's moved to the Campus Center, the school doesn't want to lose the Raf tradition. At the new entrance is Raf's Corner, which has a sitting area and wall graphics featuring information about Constantine Samuel Rafinesque, the eccentric 19th century professor the cafe is named after. (It also gets its name from the German word for basement restaurant: Ratskeller.)
Plus, the racing stripes in the design harken back to those leading students down the MFA steps to the old Rafskeller — they now take you through a timeline of the botany professor's checkered career at Transy. And the sign marking the entrance to the new cafe is a fresh take on the old one, which was Raf-fled off a few years ago.