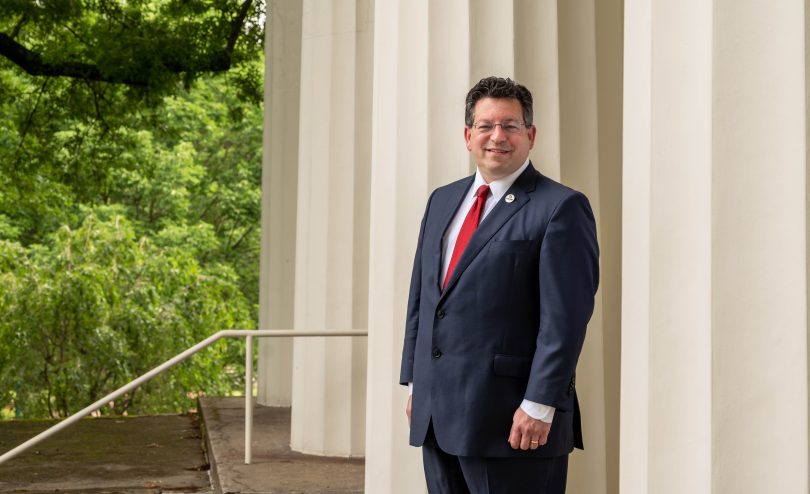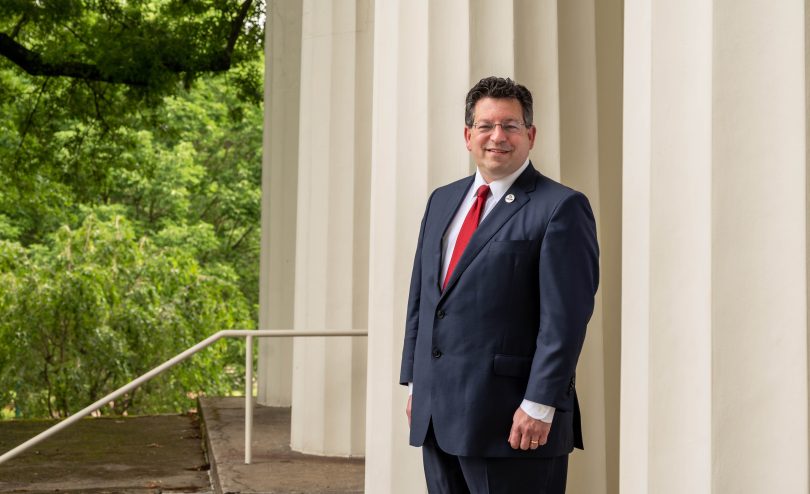 Leadership Kentucky recently announced the members of the Leadership Kentucky Class of 2021, which includes Transylvania University's president, Brien Lewis. The Leadership Kentucky program brings individuals from across the commonwealth together to gain insight into complex issues facin­g the state.
"Our goal is to prepare our participants to take an active role in advancing the state for the common good," according to the organization. "By fostering an understanding of how the state's issues are interconnected, and by forging new relationships among community and regional leaders, Leadership Kentucky graduates bring a fresh and informed perspective to their communities and companies, serving as important participants in the unified effort to shape Kentucky's future."
Lewis will join a class of 49 leaders from a wide range of fields to participate in seven three-day sessions across the state over the next six months. The sessions will cover topics including business and economic development, arts and tourism, natural resources and the environment, education, health care, social issues, agriculture and government.
"Throughout the sessions, class members will meet with many of Kentucky's current leaders and explore the state's opportunities and resources, as well as form lifelong relationships and visit new places," Leadership Kentucky explained.
Lewis said, "My first year at Transylvania has been a great opportunity for me to get to know our campus and the Lexington community. I'm honored to be selected for Leadership Kentucky and am looking forward to using this experience to explore and learn more about Kentucky while meeting and working with its leaders."
Eleven individuals from Lexington have been selected to participate, and Lewis is one of nine higher education leaders participating.