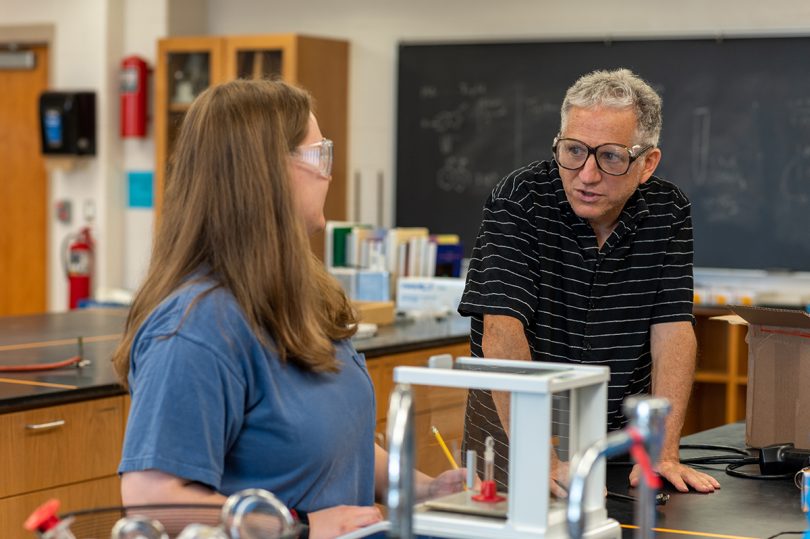 Transylvania University professor Bob Rosenberg recently received a $70,000 American Chemical Society grant that will give his students hands-on lab experience while they get paid.
The money, which comes from the Petroleum Research Fund, will pay for research on organic chemicals over the next three years — it's the third PRF grant Rosenberg has received in his career.
"We're excited about doing this research," he said. "It's a really great experience for the students."
The work they'll be doing involves synthesis — making entirely new chemicals and investigating properties of newly-created ones — and analysis using a nuclear magnetic resonance spectrometer.
Rosenberg said working alongside students in the lab makes his job more enjoyable — and it gives students a taste of what chemistry research is like as they're figuring out their own career paths.
The PRF grant also is a chance for Transylvania to continue providing students with research opportunities they may not have gotten even at larger institutions, and if they did, there's a good chance they'd have been working under a graduate student. "Here you're working directly with faculty," Rosenberg said.
Other recent opportunities were made possible by $200,000 in federal funds that Transylvania professors Stephen Johnson and Kyle Schnitzenbaumer received for faculty and student physics research and chemistry lab equipment.
As for the PRF, that pool of money was established in 1944 to foster research benefiting the oil industry — which broadly translates into studies of organic chemicals in general (because they can be traced back to petroleum).
In addition to that grant — which is highly competitive and peer reviewed by the scientific community — the American Chemical Society gives awards to Transylvania chemistry majors for outstanding academic performance, and students present posters at ACS annual meetings.