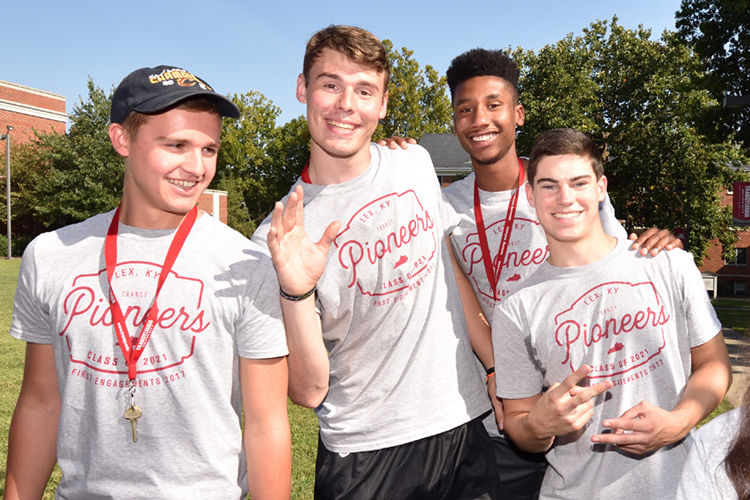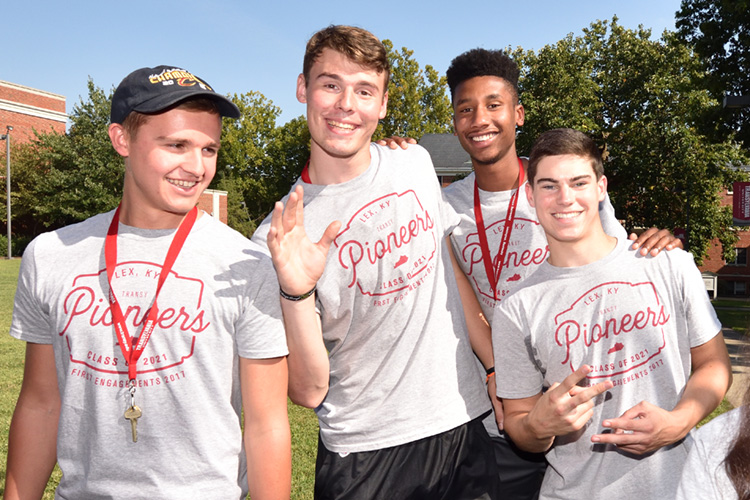 Transylvania's Class of 2025 has both virtual and in-person opportunities this summer to get a head start on their college experience at one of three two-day leadership events.
The Pioneer Summer Leadership Program is an opportunity for incoming students to join their peers, upper-level student leaders and Transylvania staff for a unique, pre-college experience. Students gain experience with campus resources (such as 100 Doors to Success, Career Development, Student Wellbeing and Campus and Community Engagement), build friendships with others in the Class of 2025 and develop leadership skills they can use throughout their college career and beyond
All incoming first-year students who want to develop stronger connections to Transylvania and Lexington, get to know their classmates and develop academic and well-being skills for college success are encouraged to apply.
The June program will be held online. Two in-person events are scheduled in July.
June 17-18
Virtual: 10 a.m.-3 p.m. each day with an optional evening activity on June 17
July 15-16
In person: 10 a.m. on July 15 to noon on July 16
July 26-27
In person: 10 a.m. on July 26 to noon on July 27
Class of 2025 students can apply to the program online. Registration for each program will close one week prior to the first day of the program or when capacity is reached.