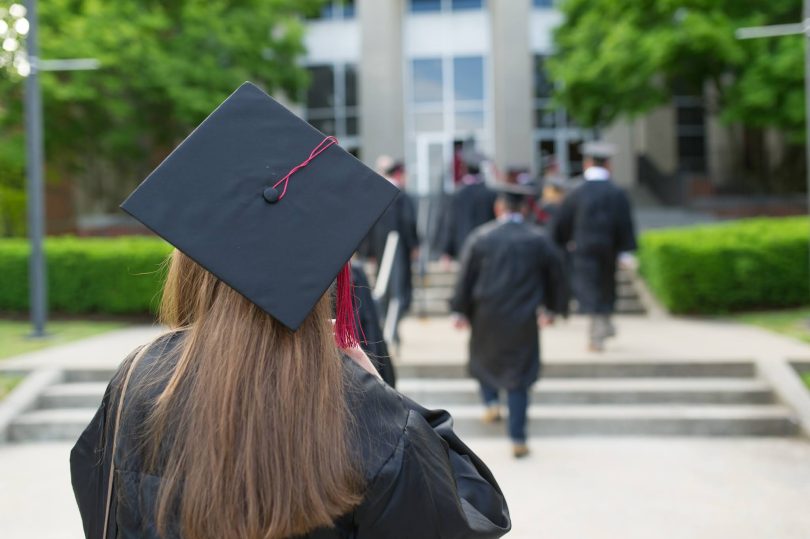 As announced in March, Transylvania University will hold in-person commencement ceremonies for the classes of 2020 and 2021 this May. Details for the May 22 and May 29 events were updated today.
On Saturday, May 22, Transylvania will host a celebration for the Class of 2020 at 9 a.m. on the Old Morrison lawn. Graduates must RSVP in order to join the celebration, and a limited number of guest tickets will be provided for each graduate. Additional details are available on the 2020 Commencement webpage. 
On Saturday, May 29, Transylvania will host two commencement ceremonies on the Old Morrison lawn. Students in the Fine Arts, Humanities and Natural Sciences and Mathematics divisions will participate in an 8:30 a.m. ceremony. Students in the Social Sciences division will participate in an 11 a.m. ceremony. All graduates will be provided with a limited number of guest tickets. More details, including the Senior Week event schedule, are available at http://www.transy.edu/commencement.
The rain location for all ceremonies is Haggin Auditorium.
For all ceremonies, attendees are asked to comply with public health guidance in order to protect the health and safety of everyone. Attendees are encouraged to be masked when on campus, especially if they have not received a COVID-19 vaccine. This includes graduates and all guests. Also, all attendees must follow physical distancing guidelines on campus. This includes not moving ceremony chairs and keeping appropriate distance between themselves and others not in their household.
Those not comfortable at a large event or not able to follow the Healthy at Transy guidelines may watch the livestream or recorded versions of the ceremonies. Links to those will be on the corresponding webpages.