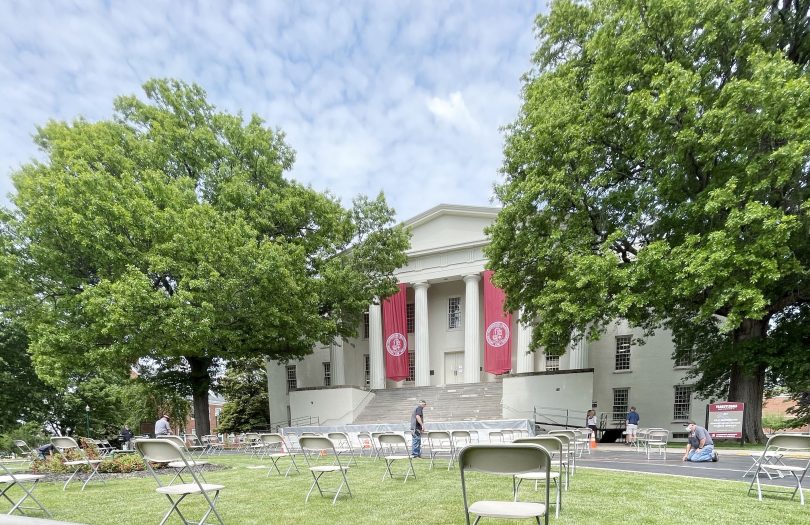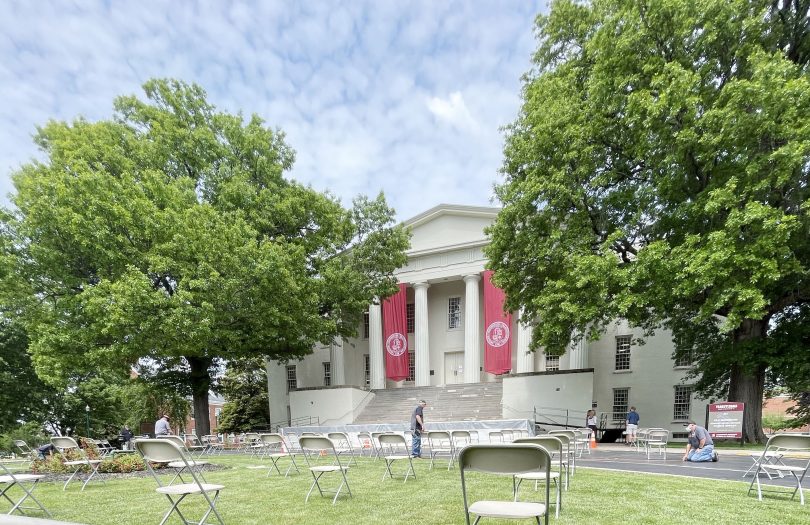 Transylvania University can finally celebrate its Class of 2020 with an in-person commencement ceremony Saturday after a yearlong delay because of the pandemic.
More than 100 of the 176 graduates are expected to participate in the 9 a.m. event on the lawn of Old Morrison. The ceremony will be livestreamed, and a limited number of guests have been invited. Attendees are expected to follow public health guidelines, as well as Healthy at Transy protocols. Get the details.
The graduates received their Bachelor of Arts degrees last May during a virtual commencement.
"We are excited to honor last year's graduating seniors in the way they expected before the pandemic turned our lives upside down," President Brien Lewis said. "The tradition of having family and friends cheer their hard work and achievements in person is an opportunity we didn't want them to miss."
The graduate address will be delivered by Shawna Morton '20, a religion major from Charlotte, Michigan. Morton last year collaborated with Cardinal Valley Elementary students on a Women's History Month art project that was showcased at the Kentucky Theatre.
Also during the ceremony, honorary degrees will be awarded to former Transylvania President John Norton Williams '74 and first lady Lucy Sims Williams '74 for their distinguished service to the university.
On Saturday, May 29, the university will host two commencement ceremonies for its graduating Class of 2021: the first at 8:30 a.m. for students in the Fine Arts, Humanities and Natural Sciences and Mathematics divisions and the second at 11 a.m. for those in the Social Sciences division. Read more, including details on Senior Week activities.
The rain location for all ceremonies is Haggin Auditorium.
Class of 2020 highlights
Transylvania's Class of 2020 has distinguished itself with numerous achievements:
Forty percent of them received Latin honors for a cumulative GPA of at least 3.5, and 47% are receiving program honors.
Thirty-eight percent of 2020 graduates studied abroad while at Transylvania.
A number of these students are pursuing advanced degrees at various medical, law and graduate schools. Many others have successfully transitioned to professional opportunities — from accounting jobs to serving as an officer in the U.S. Air Force to a research fellowship at the National Institutes of Health.
The entire class was honored by Transylvania's Athletics Department last year with a RAFY Inspiration Award for its ability to rise above challenges.