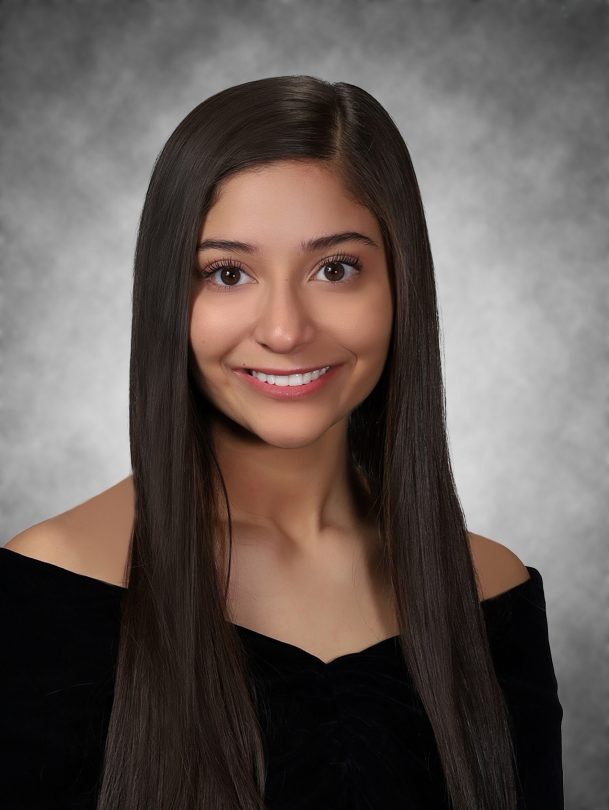 Transylvania student Lali Lucero '23 has been awarded a scholarship from First Generation Women Achievers of the Bluegrass. Established by Transylvania alumna Susan Nunley Herren '74 and her daughter Chrissy Herren, the nonprofit was created to support women who are in the first generation of their families to attend college.
Noting how many talented and deserving women applied, Rachel Ray, a member of the scholarship selection committee, remarked on Lucero's drive, leadership, academic performance and "inner resourcefulness," as well as her eloquence in depicting her educational journey as the daughter of non-native English speakers. "It is an honor to present this incredibly driven young woman with a 2021 scholarship," says Ray, who is the managing director of Lexington Children's Theatre. "We know that she will go far."  
A consistent presence on the Dean's List, Lucero balances her achievements in the classroom with leadership roles on campus, as a senator in the Student Government Association and vice president of community relations for her sorority. She also works 20 hours a week at her family's restaurant in Paris, Kentucky, and is active in her family's immigrant community.
Pursuing an academic life hasn't been easy — and isn't. But Lucero says her parents always insisted that school should be her top priority and that she should try her hardest. She learned to seek out resources when her parents couldn't help her, whether for homework or tips on how to approach college. Her drive to succeed comes from her parents and a desire to make them proud, as well as a sense of responsibility to her community.
"I want to show my parents that I can take all that they've given me and show how appreciative I am," she says. "Using everything that they've given me to the best of my abilities is really important."
A double major in biology and psychology, Lucero says her motivation to pursue a pre-med path was inspired first by her family doctor, who would try to learn Spanish to communicate with his patients. She realized that, whereas Spanish was a struggle for her doctor, communicating came easily to her; she's bilingual. "That was the starting point for me," she says. Then, during COVID-19, Lucero and her mother worked as translators within their Hispanic community. She witnessed a lack of outreach and opportunities. "I saw that a lot was needed." She felt responsible, but also capable of helping.
"Even if I don't have the greatest privilege in my life, I still feel like I have more than other people," she explains. "So I definitely just have to help out. I think that's definitely what pushed me to be pre-med."
Receiving the scholarship has strengthened Lucero's confidence and reinforced her resolve. "It's reassured me that all the hard work does get noticed. I am really thankful for that," she says. "It gave me extra motivation to work hard. It was a good extra push to keep going and making sure I'm doing it to the fullest of my potential."
She adds how grateful she is to Denise Hall, Transy's assistant director of student success, for encouraging her to apply for the scholarship. "There are so many people, especially in the Transylvania community that want to help you," she says. "They're excited to help you."
Lucero says that asking for help has been one the greatest lessons she's learned. She advises all students to use the resources available to them.
"I think that everyone should be mindful and grateful for all of the opportunities that they have. Even if you're not the most privileged, you can make the most of it. I think that's what's really important; that's kind of what drives me, just being appreciative and knowing everything that I have and not letting it go to waste."
Lucero also is the recipient of Transylvania scholarships, including the Trailblazer, Virginia Clark Hagen and Trustee.