Transylvania University continues to feature graduating seniors on the school's main Instagram account. These #TransyGrad spotlights showcase a range of achievements and interests, including academic success, community service and athletic excellence. Check out the previous posts.
---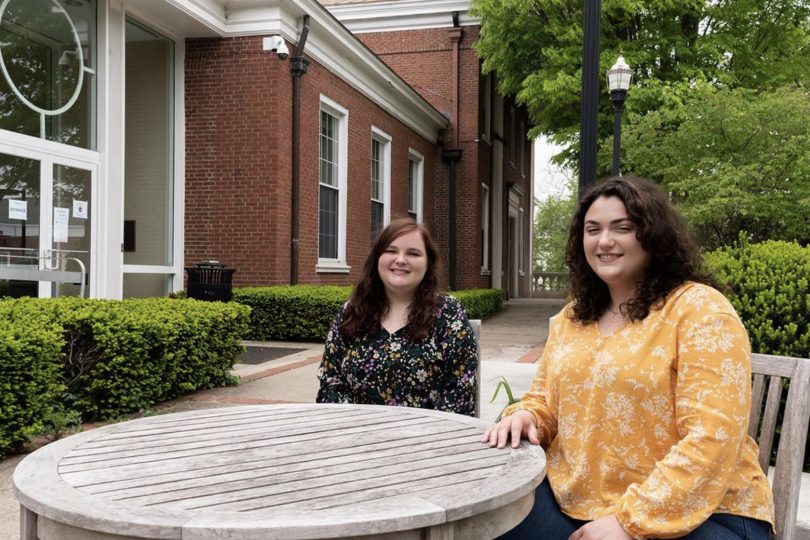 Makayla Dublin and Maggie Muehleman embody Transylvania's values of teamwork and collaboration — even through all the challenges of this past year. They are co-editors-in-chief of The Transylvanian literary magazine and co-presidents of the English honorary Sigma Tau Delta. They also received a Holleian Society award for, among other things, working as a duo. Muehleman (pictured right) is an English and sociology/anthropology major from Murray, Kentucky, and Dublin is an English and neuroscience double major from Bullard, Texas.
---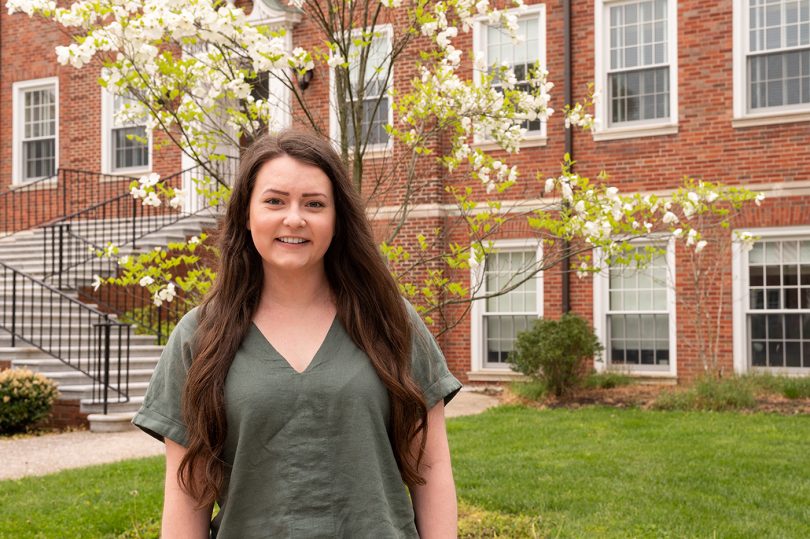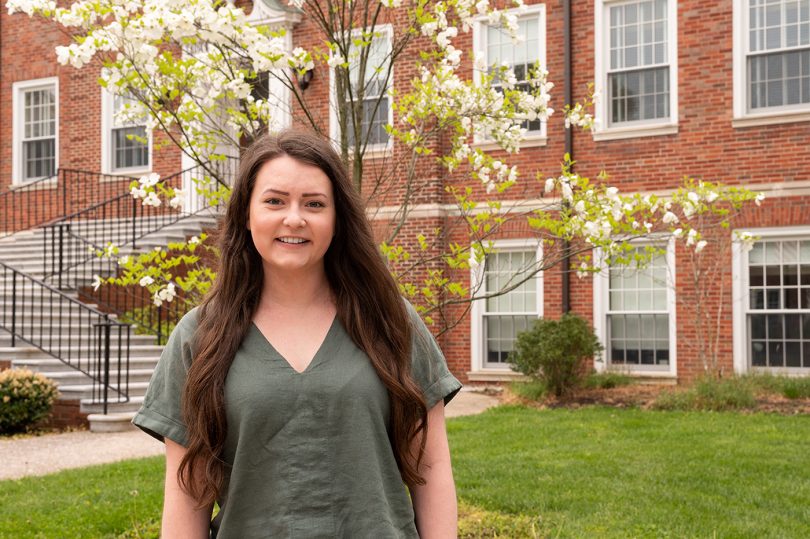 Julia Easley has been a model of resilience at Transylvania. Planning to go into education, she has excelled in her practicum and student teaching despite the challenging mix of virtual and in-person instruction at K-12 schools. She also showed considerable determination in the face of profound personal adversity; during her first year at Transy, the unexpected death of her mother significantly impacted her life and college experience, including what she chose to study. Easley, who is an English major with an education minor for secondary certification, hopes to teach English through the Department of Defense Education Activity or a community organization after moving to Okinawa, Japan, with her husband, who is in the military.
---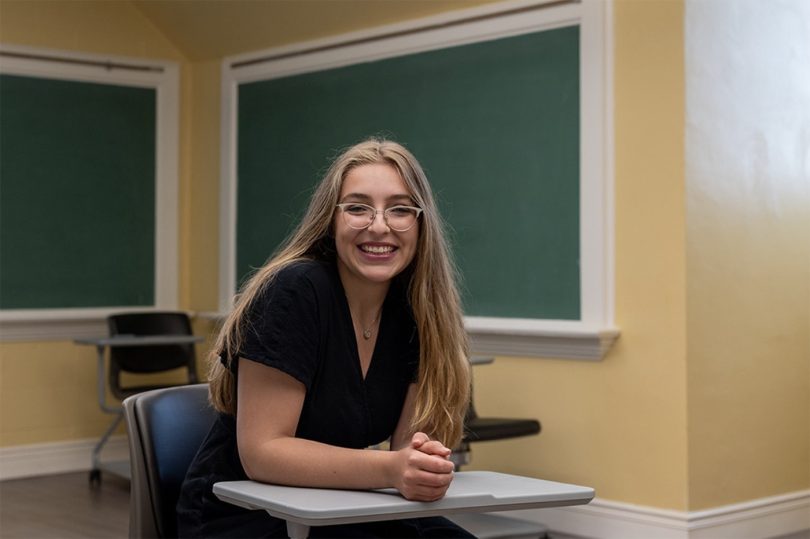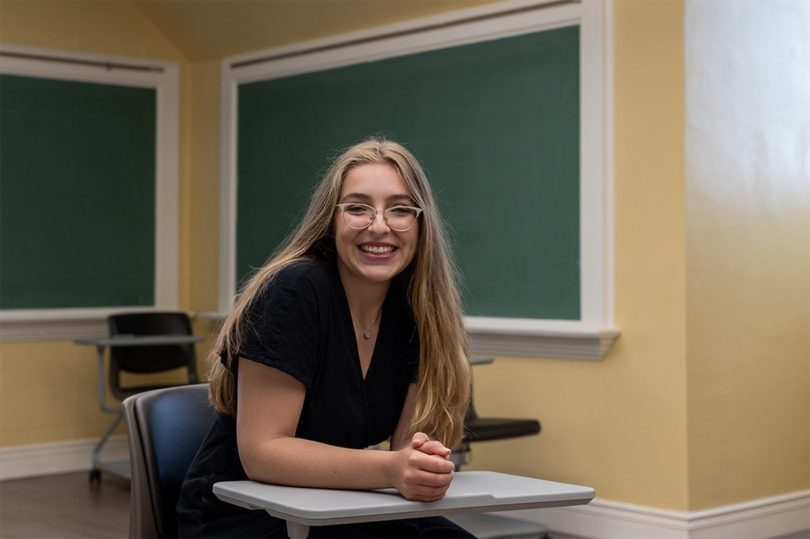 Sophomore year was a turning point in Hayle Hall's life. She won the national Juhe Chinese Composition Competition and the highly competitive U.S. Department of State's Critical Language Scholarship, which gave her 10 weeks of immersive study in China. The personal transformation that came about through that intercultural engagement — the learning to step away from herself and to fully observe and listen to others — helped her realize her commitment to service. Although fluent in the language, the Transylvania senior only minored in Chinese while majoring in writing, rhetoric, and communication, choosing instead to add a second major, education and social change, halfway through her senior year. She couldn't resist following the connections between the two disciplines. Soon Hall, a Shearer scholar, will be joining the North American Language and Culture Assistance Program to become a cultural ambassador and teaching assistant in a public school in Spain. When she returns to the U.S., her goal is to advocate for literacy development, particularly to support English language learners.
---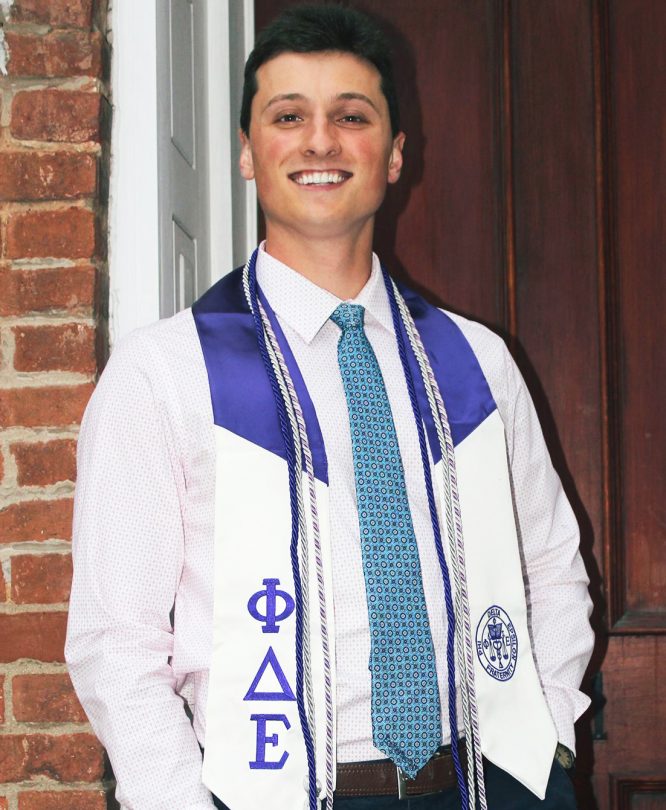 Colton Hartig was a sophomore and captain of Transylvania's baseball team when the University of Kentucky chose him to be part of its Early Assurance Program for medical school. Soon the graduating senior will enter the UK College of Medicine with a merit scholarship. Colton hopes to specialize in a field that requires knowledge of biology, chemistry and biochemistry — all areas he's grown to love thanks to his Transylvania professors. He also appreciates how his humanities classes will help him respond to the difficult ethical questions that inevitably arise in his profession. What he'll miss most after graduation is the daily contact with his friends and the close community that nurtured his curiosity and well-being inside and outside the classroom.
---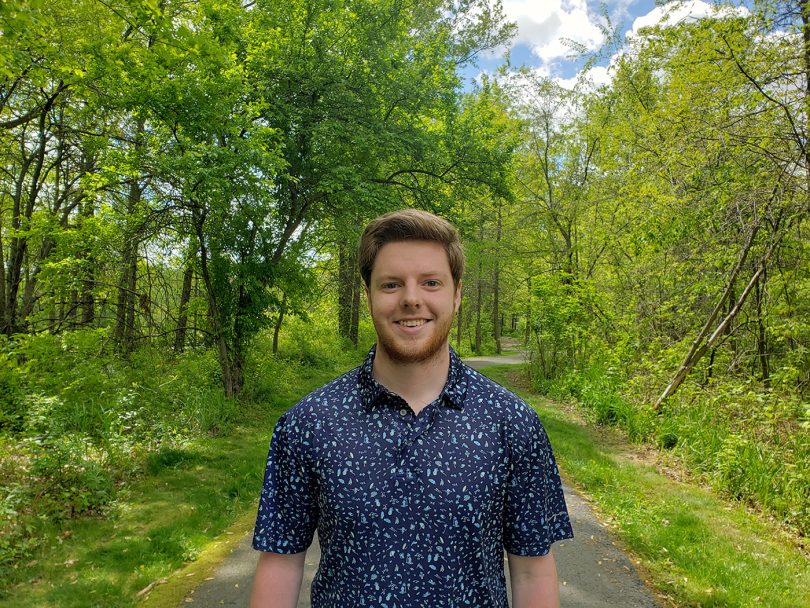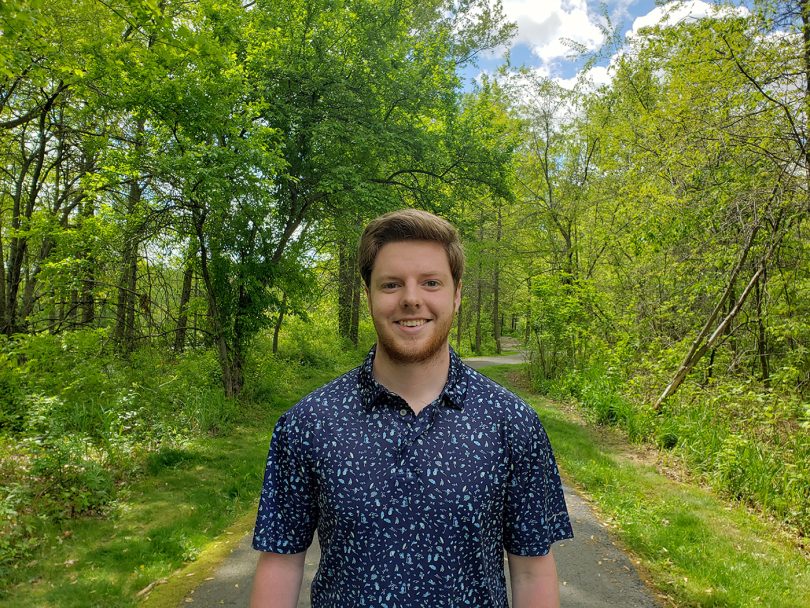 When physics and math double major Michael Kline expressed an interest in research, his Transylvania professor connected him to a local internship that led to a series of remote internships for the Oak Ridge National Laboratory in Tennessee. Drawn to work that uses subatomic particles to ask expansive questions about the universe, he discovered his love of nuclear and computational physics. Kline developed his academic chops and his creative and critical thinking through the liberal arts curriculum, and he grew as a leader, serving as president of his fraternity and as a team soccer player. These experiences helped him ease comfortably into the collaborative research teams of Oak Ridge, exploring the relationship between matter and antimatter, the search for dark matter, and taking on his computational part of the puzzle with confidence. Now with a fellowship to pursue his Ph.D. in physics at The Ohio State University, he's excited to join a large research university at this stage of his career. But he says he'll miss everything that brought him to Transy as an undergrad — the close relationships with his professors, the resulting opportunities and the broad community of friends that sparked new ideas through so many disciplines.
---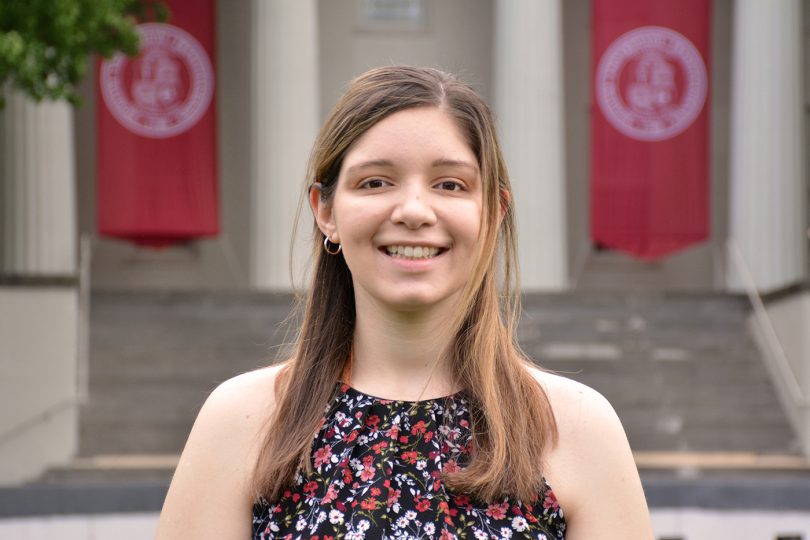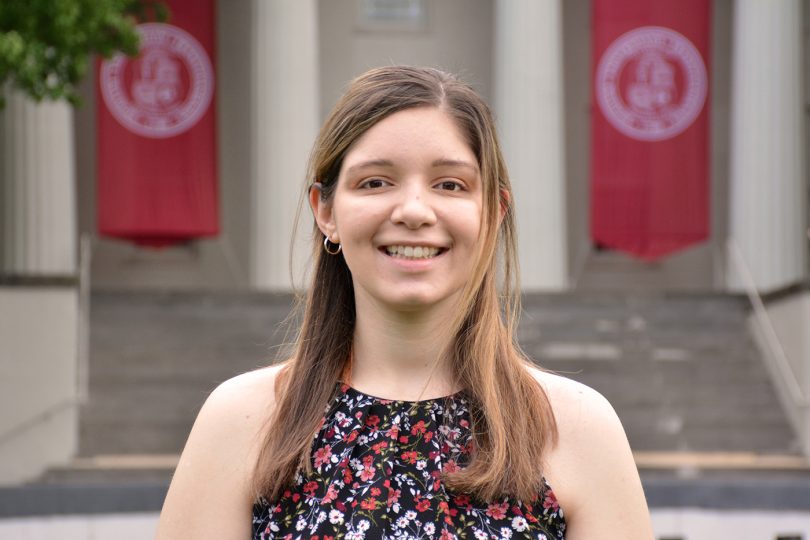 Sydney LaRue recently became the seventh Transylvania student in the past decade to receive the competitive Cralle Foundation/Joan Cralle Day fellowship from the University of Kentucky. She won the $15,000 award to attend the UK College of Law beginning this fall. (Nominations were open to students from 18 independent Kentucky colleges.) LaRue, who is from Louisville, plans to focus on criminal law and eventually become a public defender. She has been a campus leader during her time at Transy. As president of the Transylvania Environmental Action League, she has helped promote sustainable activities both on and off campus. Other involvement has included serving as vice president of the Omicron Delta Kappa honor society chapter and participating in the Transylvania Catholic Organization. She's majoring in history and minoring in French and anthropology. "I became really interested in American history while I was here," LaRue said. Specifically, she has been intrigued with the history of legislation in the U.S. — and reading about historical figures, especially accounts of women and their journeys through law school.
---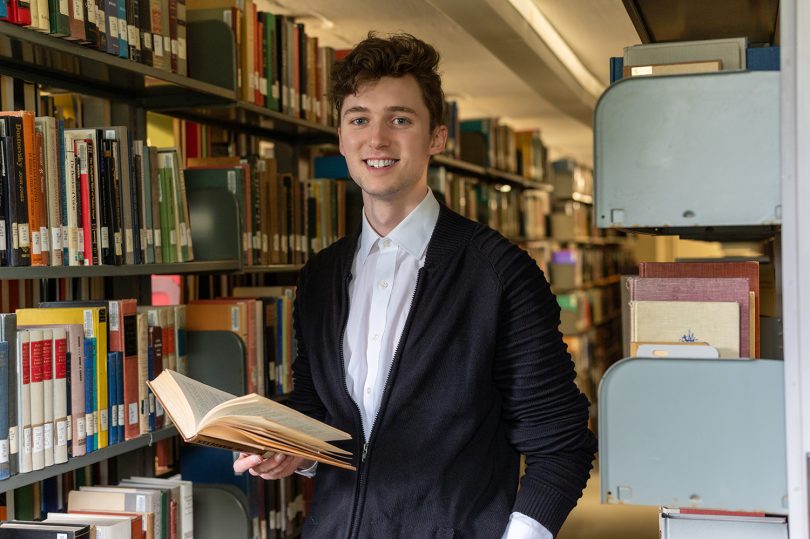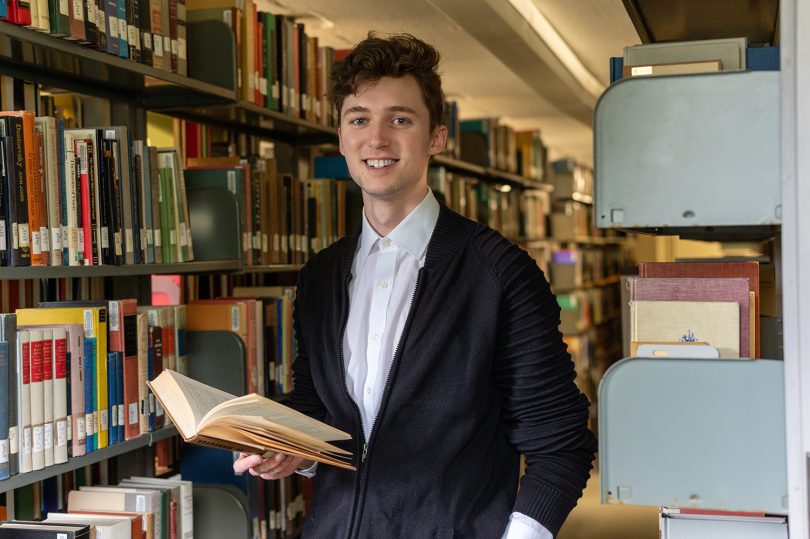 Jordan Strouse is an international affairs major from Lexington who spent much of his career at Transylvania developing advanced language skills. He worked in the Writing Center, interned at University Press of Kentucky and volunteered as a tutor with Common Good, and he was recently awarded a Fulbright English Teaching Assistantship to Taiwan. After the 11-month placement, he plans to apply his experience to a career as a government language analyst/linguist, working in the intelligence community on national security issues.
---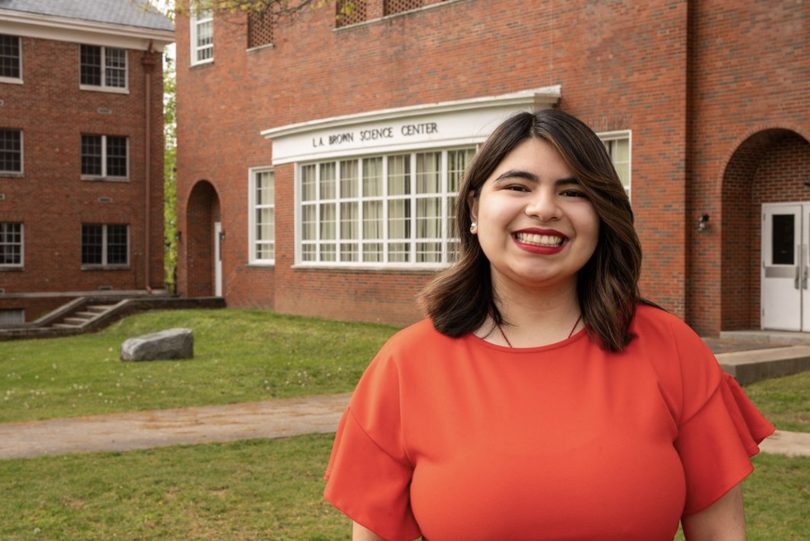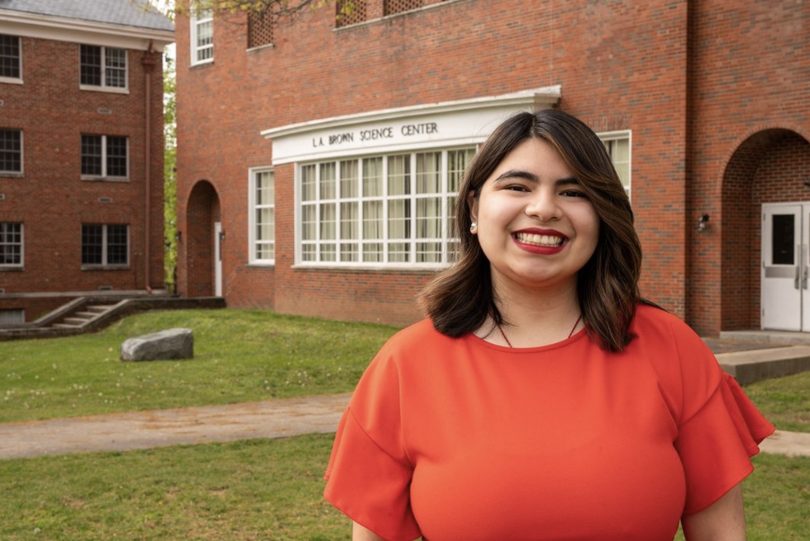 Majoring in religion and math, Alexa Valarezo is adept at thinking across academic disciplines. She's also been a campus leader, founding the Student Organization for Latinos and serving as a math tutor and on the Student Activities Board. After graduation, she'll work as a chapter consultant for her Phi Mu Fraternity. Valarezo, who is from Louisville, said after her first visit to campus during her college search that "it felt right — I felt like I had something to do here. There was going to be a place for me and my voice was going to be heard."