Transylvania employees and one student were recognized Wednesday for their service to the university and community at an annual awards ceremony. For the first time, four individuals received a President's Award for contributions over the last year.
"We're here to celebrate and honor colleagues and friends who have dedicated years and years of service to Transylvania," said President Brien Lewis to kick off the recognition event.
Service awards were presented to those who have worked at Transylvania for five, 10, 15, 20, 25, 30 and 35 years. Political science professor Don Dugi was recognized for his 45 years of service.
New this year are the President's Awards for outstanding newcomer, outstanding staff member and community service.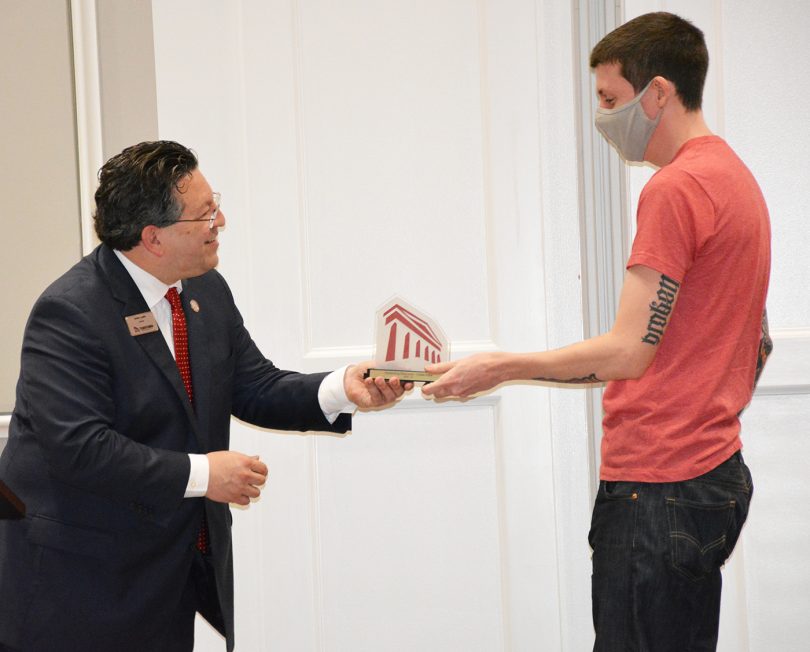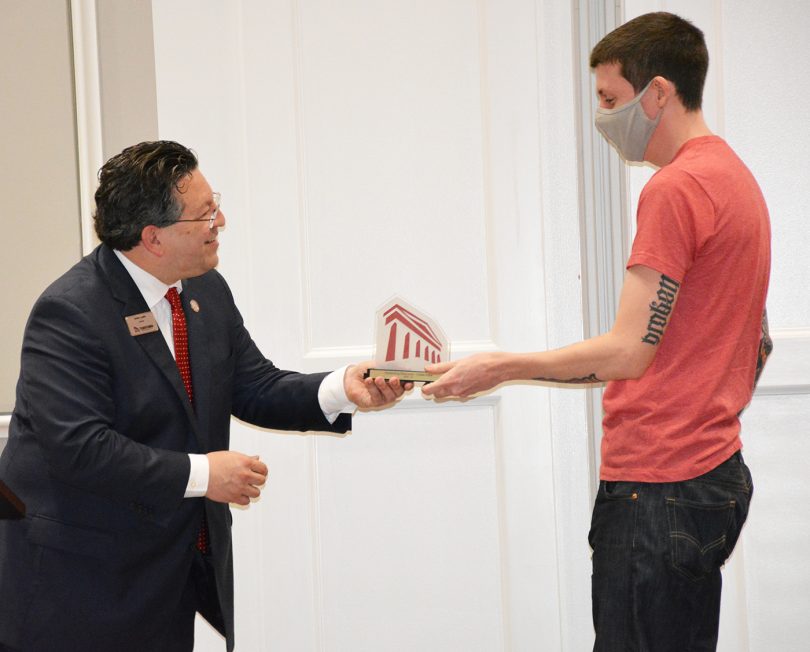 Tristan Kline, a network and technology support specialist, received the President's Award for Outstanding Newcomer. According to Kline's nomination, he "came to campus every day since lockdown began to provide support to everyone as needed" and was instrumental in the implementation of multiple new IT projects.
"He is the absolute best addition to Transy's IT team and has made a great impression on everyone he interacted with in the past two years he has been with Transy," Lewis shared from the nomination letter.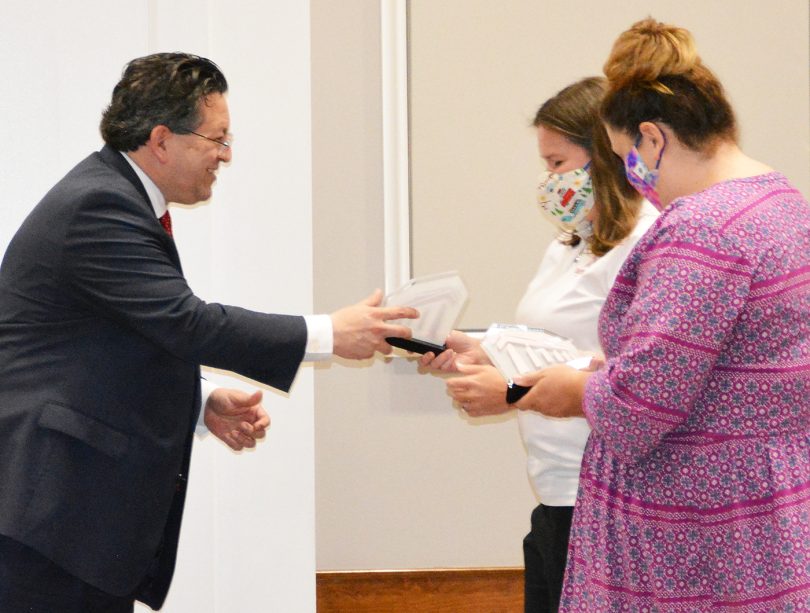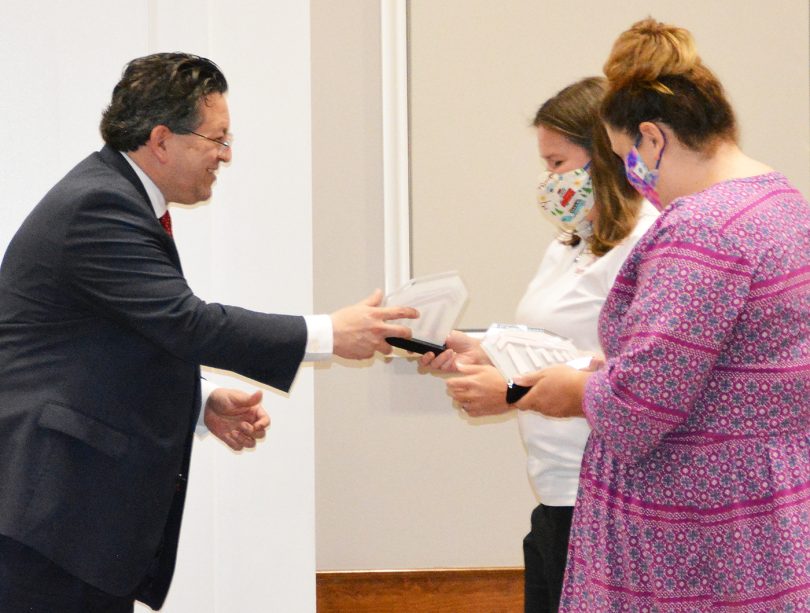 The President's Award for Outstanding Staff Member was presented to the team from the registrar's office, Michelle Rawlings and Ashley Coons. According to Dean Rebecca Thomas' nomination, "Michelle and Ashley have been incredibly nimble and responsive to the changes made to this year's academic setting."
"The university's response to the pandemic increased their work load exponentially, and they handled it like pros," Thomas wrote.
One student and one staff member were recognized for dedication to others with the President's Award for Community Service.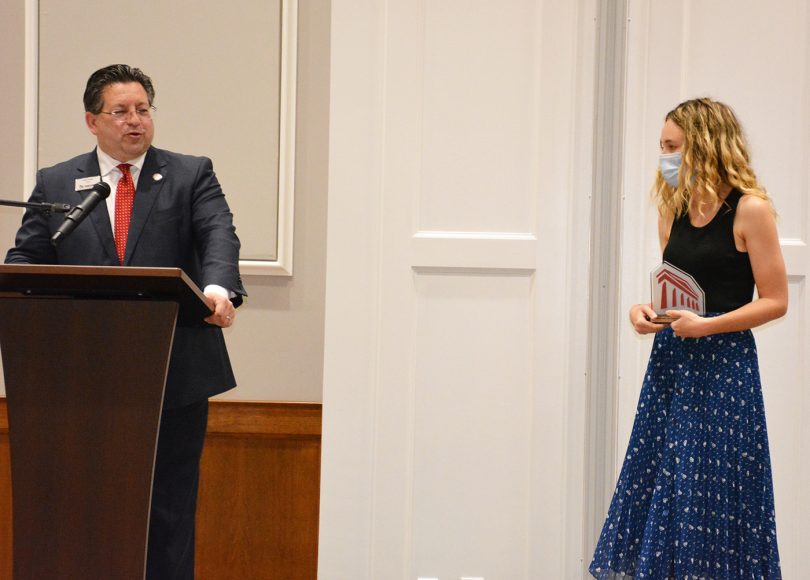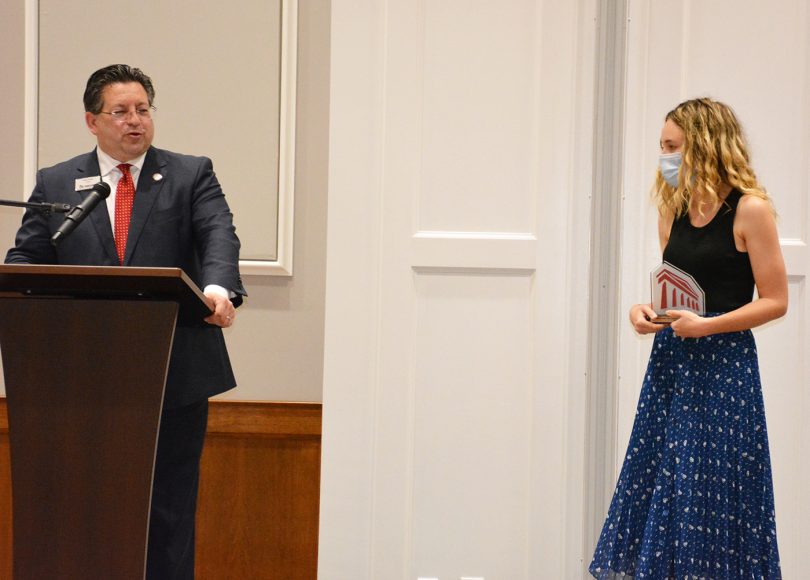 Graduating senior Olivia Forester is "one of the most actively engaged students on our campus," Lewis said. During her time at Transylvania, she completed 750 hours of community service with multiple organizations, such as the Carnegie Center for Literacy and Learning and Calvary Baptist Church, and just this year she organized a tutoring program at the Charles Young Community Center.
"Clearly Olivia's passion for service and concern for others and relentless hard work serving the community truly represents the best of Transylvania," her nomination form said.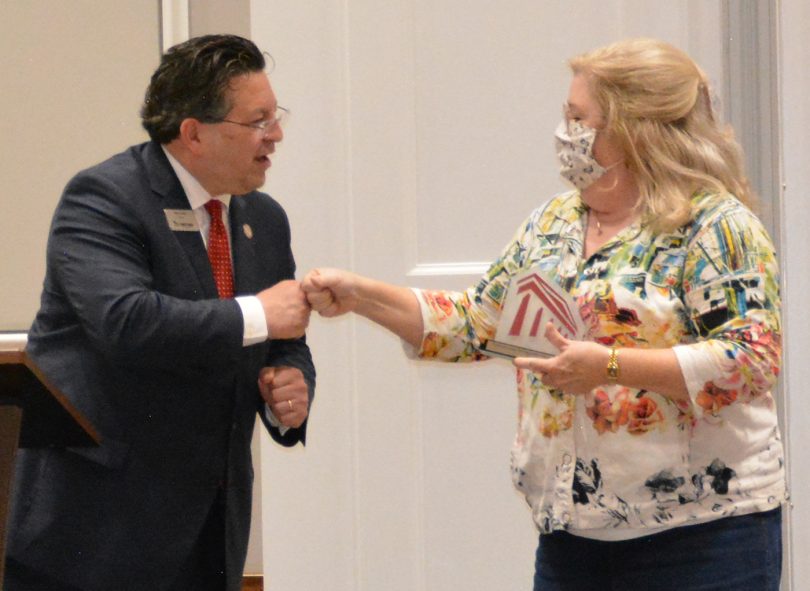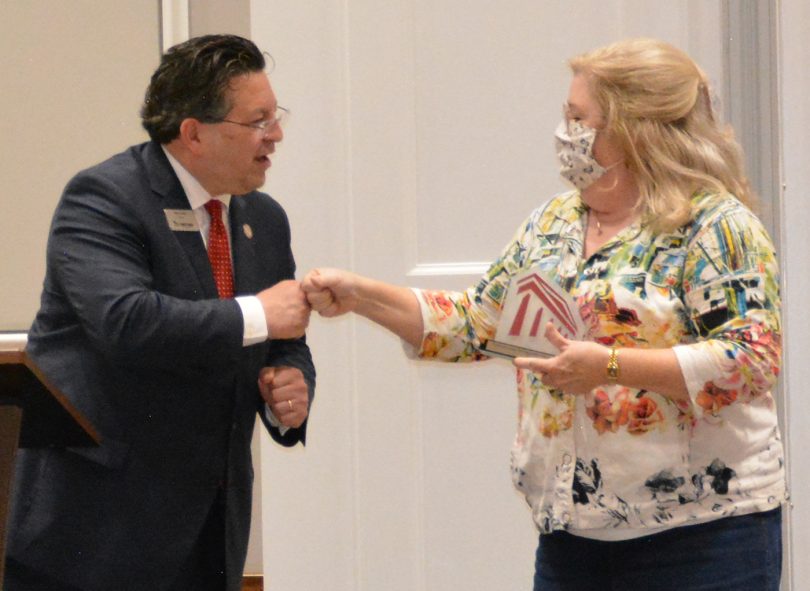 Katie Banks, an administrative assistant in the social sciences division, received the staff award for her work as a volunteer with the National Alliance on Mental Illness. At NAMI, Banks leads numerous education programs that ensure families of individuals and educators get the support and information they need to help their loved ones and students with mental illnesses.
"She is a crucial component of Transy's community, but her work outside of the place we call home speaks to how beautiful Katie's heart is," Lewis read from the nomination.
Lewis hopes to expand the President's Awards in the future to include additional recognition categories.