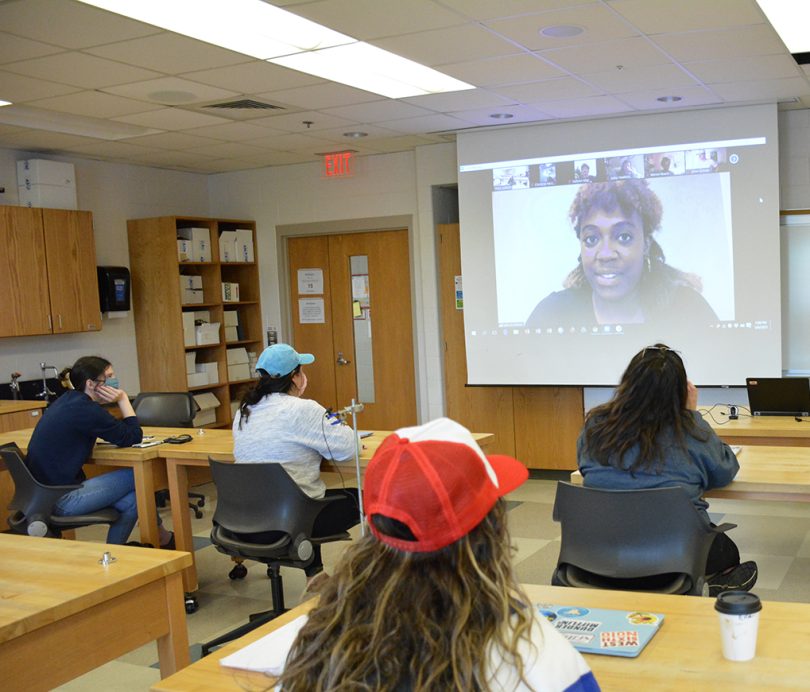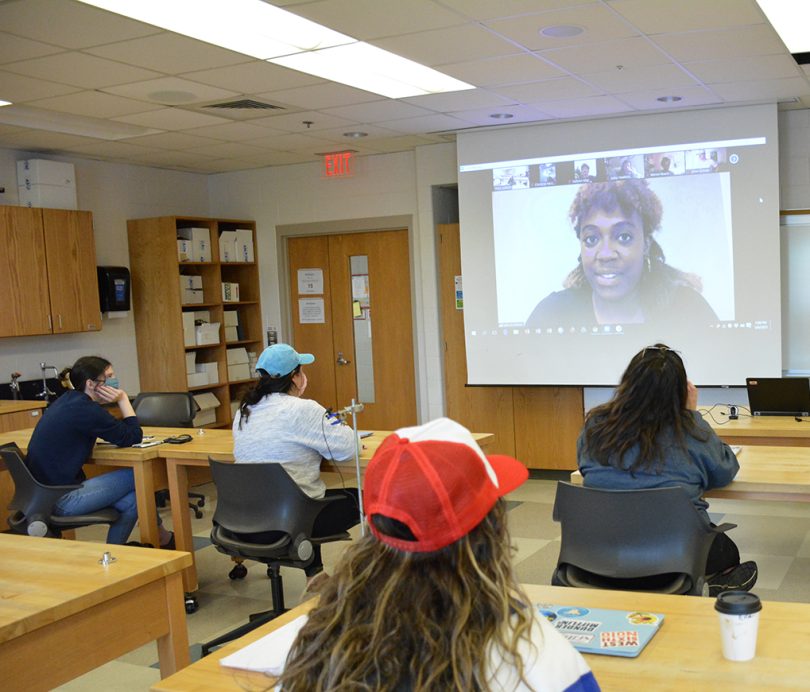 While Transylvania does a good job educating future doctors — more than 90% of students who apply to medical school are accepted — the university also wants to make sure those interested in health care know they've got options.
After all, the field offers them a plethora of paths, a fact that students stuck in the rut of "I have to be a doctor" might not realize.
Students in this May term's Health Studies Seminar are learning about these opportunities by meeting professionals, many of them alumni, in a variety of jobs — from MDs like former Lt. Gov. Daniel Mongiardo '82 to Browning Smith '14, who practices traditional Chinese medicine.
"In America if you're smart and you're good with words, they say you ought to be a lawyer; if you're good with science, you ought to be a doctor; and if you're good with math, you ought to be an engineer," said physics professor Jamie Day, who team-teaches the course with psychology professor Mark Jackson. "People just see three jobs, and there are a multitude of jobs."
Drawing from the interdisciplinary spirit of the liberal arts, the course offers a critical analysis of health care issues — including ethics, the role of the media, business and public health — from various viewpoints.
"When we think of health and health care, it really is the confluence of culture and science," Jackson said. "The class certainly gives students a broader perspective."
Day pointed out how the course will help students make connections and get ideas about which professionals they might want to shadow on the job, which has been difficult the past year because of the pandemic.
Those speaking with students for the class, which started more than a decade ago (although never with so many outside guests), also include April Young '04, a professor in the Department of Epidemiology in the UK College of Public Health — she studies the epidemiology of drug addiction and STDs in Eastern Kentucky. Young visited campus Wednesday to teach students about Narcan, which saves people from drug overdoses. Other participating professionals are state Public Health Commissioner Dr. Steven Stack, and members of Health Wagon, which provides medical care to underserved people in Appalachia.
It's experiences like these that give the students not only ideas about their future careers, but also a broader understanding of the health care field in general. Day said biology professor Belinda Sly told him that in conducting mock med school interviews "she could tell which students have been through this class because they had a lot of things to say about a lot of things — as opposed to 'I've got a 3.5 GPA and I really enjoy biology.'"