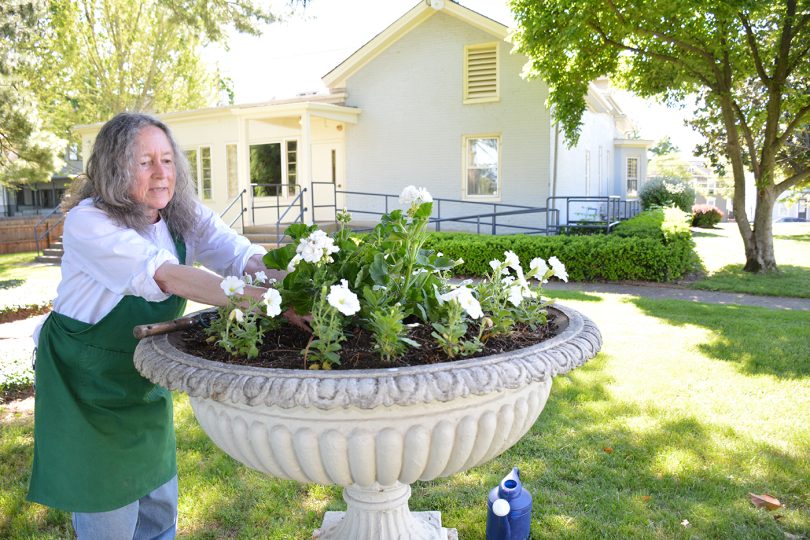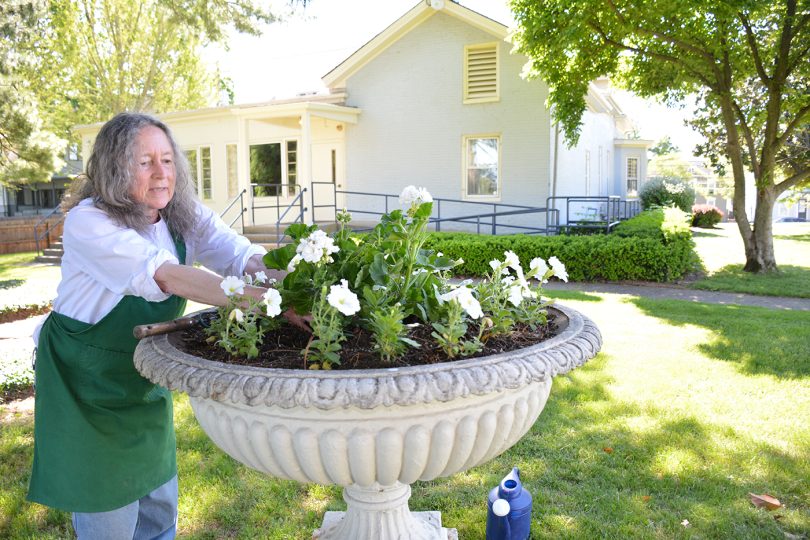 When Marian Baker worked in Transylvania University's Old Morrison administration building, she always kept a vase of flowers on the sill of her ground floor office window.
It was a way for her to share the simple pleasure she gets from flowers with whoever happened to be passing by.
Now, years later, she's still spreading the bliss of blossoms — this time across Broadway at the Graham Cottage Alumni House. She potted petunias, vincas and geraniums in a large planter around back on a sunny day last week.
Baker has been planting them since her daughter Ellen Mollé Cox got married there two years ago, and she plans on "tending the flowers every spring well into the future," she said. "The first year I did it because we held my daughter's wedding in this beautiful, almost otherworldly, space in the circle of pine trees. But then, having seen how graceful they looked, I knew I'd found a way to make the small contribution to Transylvania I'd been looking for."
Baker served in various roles at the university since she started in 1982 and was assistant to the dean of students and coordinator for international student services and disability services when she left in 2014. She now works for the Jessamine County Public Library.
"We're grateful to Marian for doing this," said Natasa Pajic Mongiardo '96, director of alumni relations. "Just beautiful."