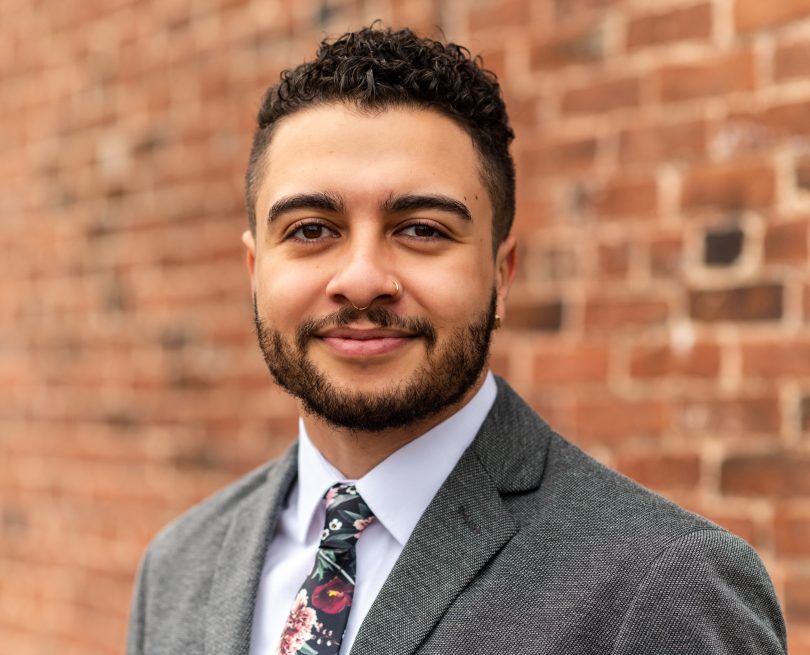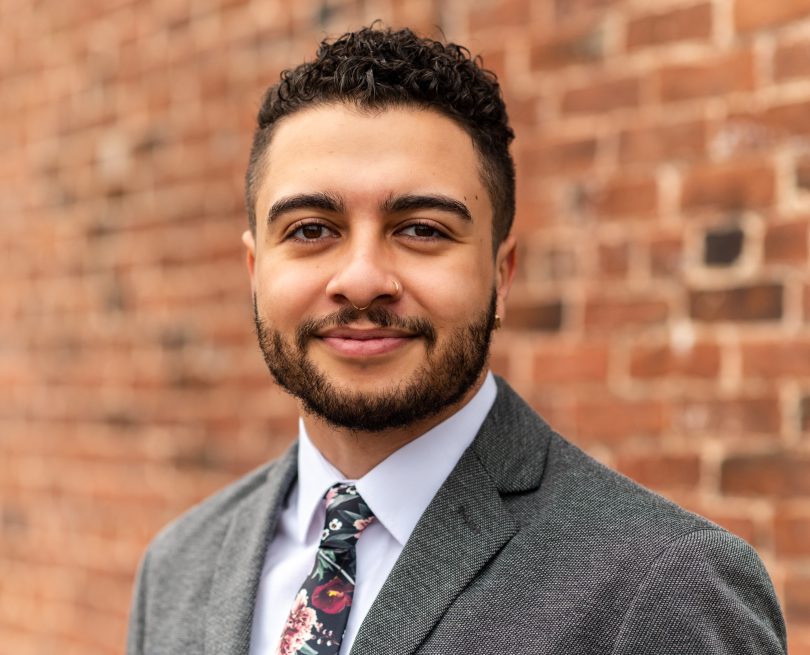 The problems confronting our world can feel insurmountable. But Tevin Monroe, Transylvania University's assistant director of campus and community engagement, likes to remind people that positive change is palpable even in seemingly small increments. "By helping one child with homework," he says, "you make a difference." Individual actions at the local level can be powerful and lasting. 
This way of thinking came as a revelation to Monroe as an undergraduate during an alternative spring break in Detroit. It continues to motivate him as the recent recipient of a Campus Compact Newman Civic Fellowship, and is something he is compelled to share with the students he works with at Transy. 
Prior to his "aha moment," Monroe says he had only known his college town for its local bars and restaurants, as any sociable college student might. The immersive program was the first real-world experience that placed him outside his comfort zone, in unfamiliar areas of the city, working and learning alongside community organizers and nonprofit groups for hours every day. He recalls the surprise of realizing how little he'd known about the city and how he'd largely been ignoring its assets: the neighborhoods, libraries, parks and people. He remembers thinking, "There's this whole other city out there that I've not been exploring or learning from." He saw firsthand the enormous need outside his college world.
That week of service redefined Monroe's approach and his future. Although he'd long been reading and thinking about social problems, he now understood the difference between contemplating issues and taking action, and that everyone had the power to effect positive change.
"I realized I can do something," he says, "even if it's a local solution to a local problem."
Food waste, for example, was an issue that had long troubled him. As someone majoring in nutrition and food science, he'd known that 40% of the food produced by America goes to waste. "That's almost half of the food," he would fume to himself and others: "People are going hungry. There's lost revenue. And we're using up resources."
After the service week, however, he began to think of simple, manageable solutions. He could see how something as simple as teaching a child to cook a meal while a parent worked could save food in a fridge, or volunteering to lead a class at a farmers' market on demystifying the rutabaga could redeem an unsold crop.
"Those small things matter," he notes, "and can chip away at America's food waste problem."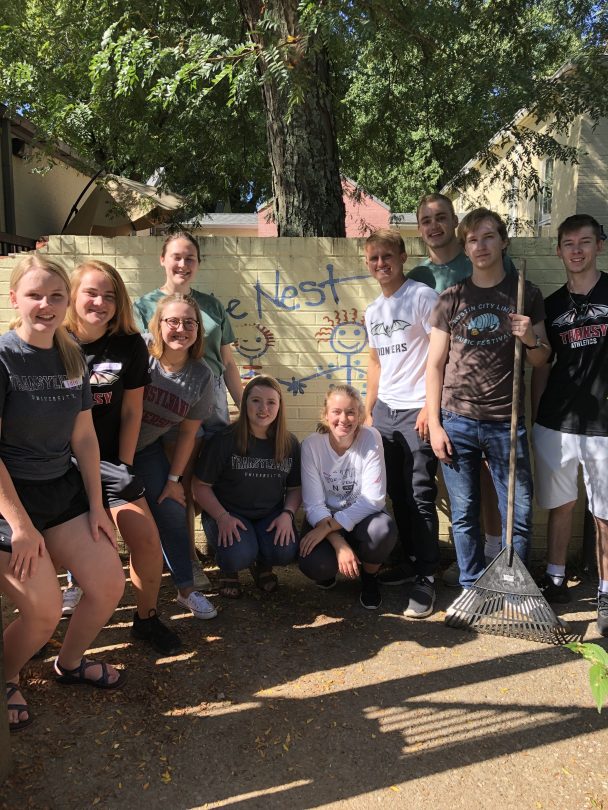 Encouraging students to become actively involved in their communities is part of Monroe's effort to create long-term solutions to large structural problems, including social inequity. He's seen how everyone benefits when students learn and grow as they get to know their communities and when university and community partnerships strengthen.
"'A rising tide lifts all boats,'" he says, searching for an applicable metaphor. "How can we raise the tides for all of us through these really targeted ways of lifting up marginalized communities?" Doing so, ultimately, can lead to a more inclusive and accessible campus and an equitable world.
Because of Monroe's abilities, his commitment to students and community building, he's been recognized as a "change maker" and "public problem-solver," along with his Newman Civic Fellowship that begins next fall. Part of an online graduate program in community engagement at Merrimack College in Massachusetts, he is wasting no time in getting to know the other fellows from across the country and beginning the process he loves — "making connections between people and ideas and putting them together." He's already seeing how a colleague in Cincinnati with public health expertise could be a valuable resource for Transy students interested in the field.
"I get a lot of energy from that," he says, by way of explaining what pushes him to add more academic and professional bona fides to his existing plate of responsibilities. Enriching his experience improves the experience of the students he works with and fuels the motivation he feels to keep learning and applying what he learns.
"I seek out new learning to make connections in the things around me and to make sense of what is out there in the world," he says. "I'm a believer in the idea that knowledge is created and it can be created by anybody. That's what makes me passionate about learning and about facilitating as well." All the ways that Transy engages, he says, "through service programming, through educating about social issues, through things as simple as inviting kids to come and watch a basketball game for free — it's all just us as a university being a good neighbor.
"Everything we do for one group benefits the whole."