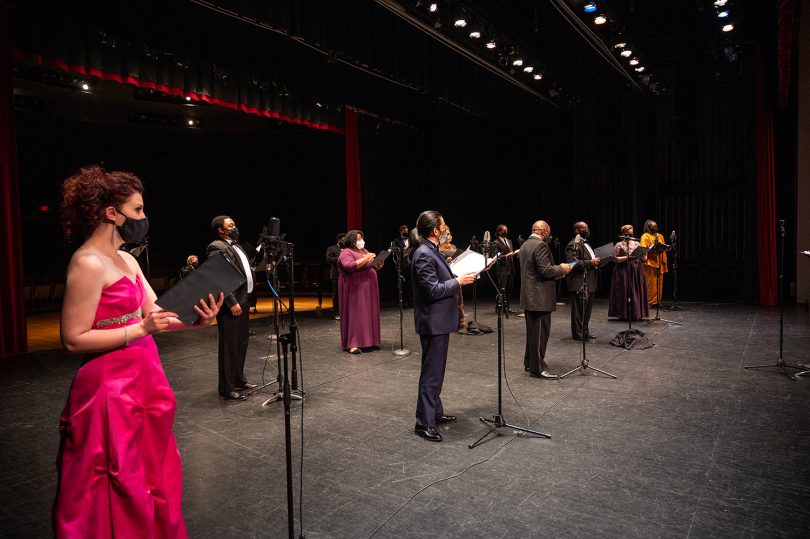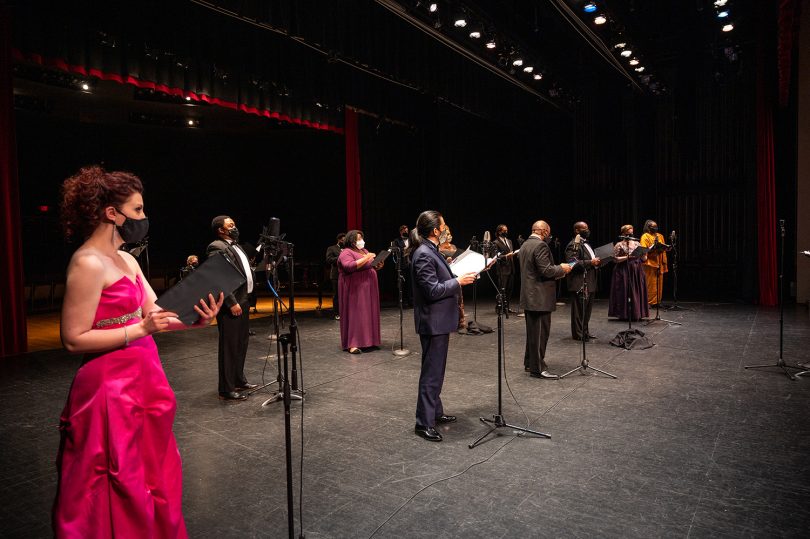 Transylvania University is hosting a free, online artists' talk Sunday on the power of spirituals as part of the school's Smith Concert Series, which this year features a concert by the renowned American Spiritual Ensemble.
Register here for the 3 p.m. talk featuring Everett McCorvey, ASE founder and music director; author Eileen Guenther, whose book "In Their Own Words: Slave Life and the Power of Spirituals" is incorporated into the concert; Regan MacNay, Transylvania choral director; and Deidra Dennie, vice president for diversity and inclusion. They will discuss the concert as well as the history and context of spirituals.
Filmed in part at Transylvania's Haggin Auditorium in December, the concert "The Power of Spirituals" is produced in partnership with the National Underground Railroad Freedom Center and is part of the ASE 2021 virtual tour. Performers followed strict COVID-19 protocols while recording, including physical distancing and singing in masks for group numbers.
Access to the virtual concert is free, but registration is required. Once registered, attendees will receive an email with a link and passcode to view the performance through Sunday.
"The Power of Spirituals" combines vocal performances with commentary and first-person narratives selected by Guenther. Her book is a "groundbreaking study of slavery and spirituals" and "is the first to place the unique voices of an enslaved people squarely within the context of their daily lives," according to publisher MorningStar Music.
McCorvey pointed out the value of using this work to complement the singers. "The combinations of both words and music can provide insight and healing powerful enough to transform a hurting world," he said.
Sunday's artists' talk is hosted by the Transylvania Office of Diversity and Inclusion.
The Smith Concert Series was created in 2007 by Dorothy J. Smith '42 to bring high-quality musical performances to campus. Previous performances have included the Kronos Quartet, Eileen Ivers, the Canadian Brass, Tiempo Libre and Home Free. The series is named for Smith and her late husband, Fred K. Smith '40.
The Smith Concert Series is part of the university's New Frontiers season, which asks the campus and surrounding community to go beyond the familiar and explore ideas, art and music.