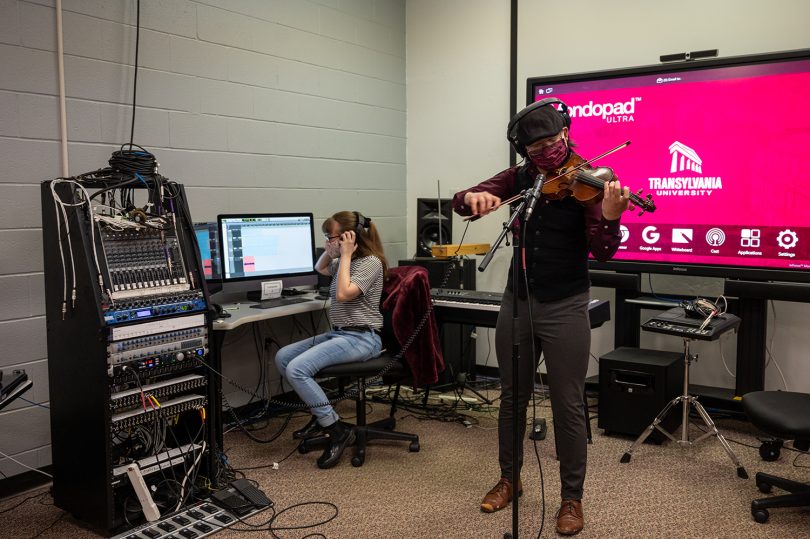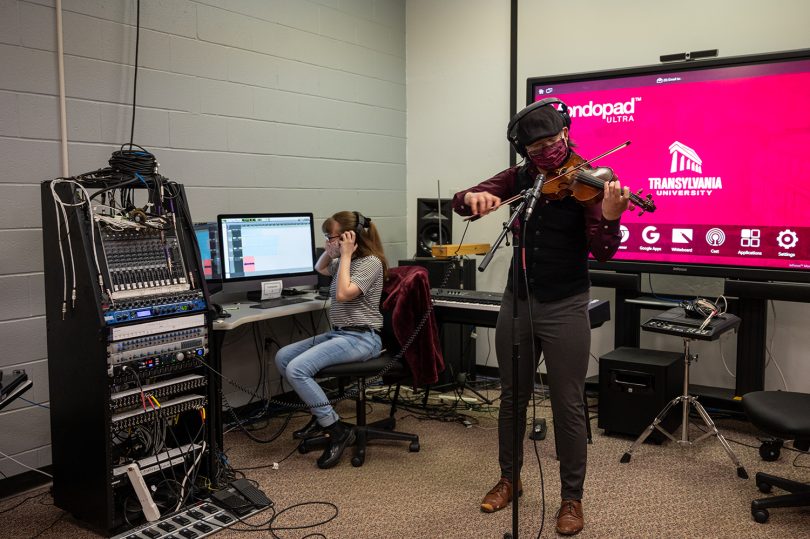 While opportunities for musicians have been meager this past year, every once in a while a project comes along for them to really sink their teeth into — like Transylvania Theater's "Carmilla: A Vampiress Radio Play."
Transylvania University students Tammy Ray '23 and Ben Sexton '22, who had been playing violin for the school's orchestra before the pandemic, collaborated to create the production's original music — from creepy atmospheric pieces to a waltz. Listen to all three episodes; the third and final installment premiered this morning.
The pair joined the project after composing music for the theater program's earlier online production this season, "Railsplitter." As with a lot of us during the pandemic, these students had to pivot to new ways of doing things for both productions — which gave them surprising venues for their music. After all, who could've guessed they'd be working on a podcast production based on an 1800s novella? "It was really just me and Tammy cranking it out in the DArt Lab, trying to figure out how to write music for a radio play," Sexton said.
Their work in the school's state-of-the-art Digital Arts Technology Lab included editing on computers and making recordings of themselves playing the violin and viola and of Transylvania juniors Elizabeth Salamanca (flute) and Paige Barricklow (oboe).
Sexton, who had previously prepared some of the production's more classical-sounding numbers, is a physics major heavily involved with theater. He's someone who appreciates opportunities to continue his work in the arts, especially these days with so much shut down. "I just enjoy writing music," Sexton said. "It was really fun for me."
Ray, a music technology major, sees "Carmilla" as a good way to keep the collaborative arts rolling on campus. "Even if we can't all play together, it's still nice to be able to work with somebody else on a music-related thing," she said.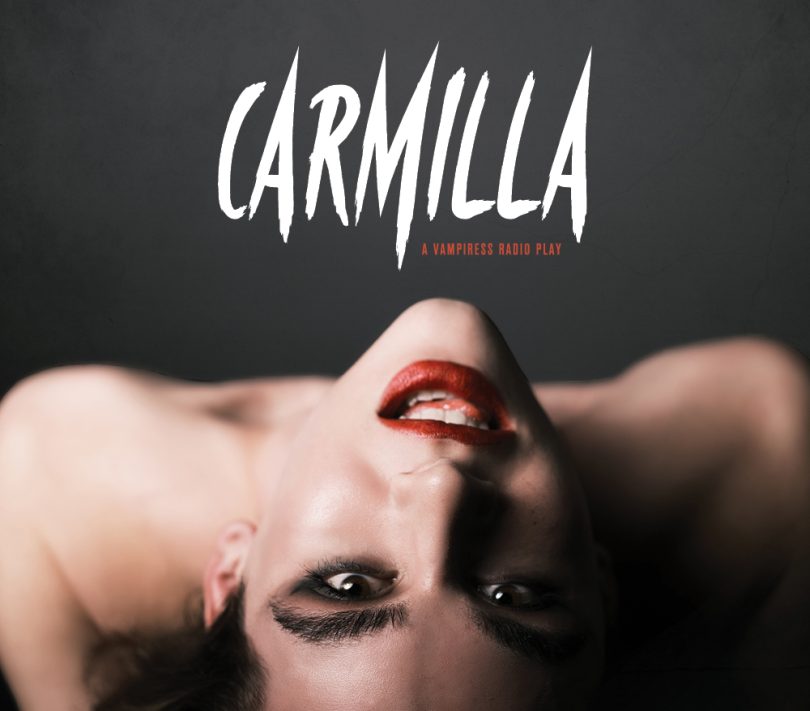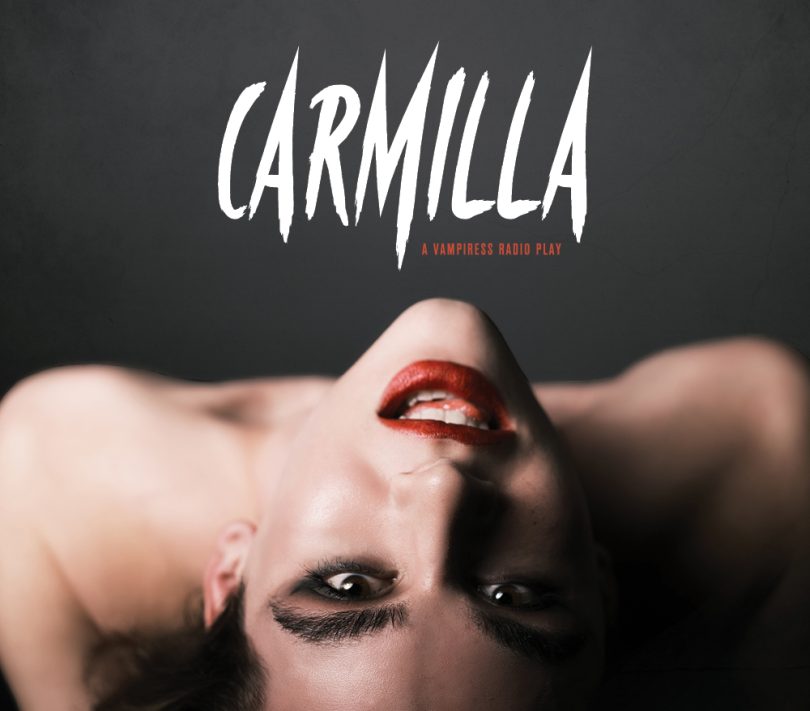 Having already created an audio storytelling experience for a class project, Ray though she'd enjoy composing the dark, atmospheric score for "Carmilla," an original adaptation of the story predating Bram Stoker's "Dracula."
Her music can set the tone of a scene, even propel the plot forward. For instance, she wrote an eerie sounding motif that not only cues the listeners in on the fact Carmilla is hypnotizing someone, but it also creates a sense of uneasiness to match what the characters are feeling.
It's this kind of creativity that's giving these students a chance to explore new paths in developing their musical talents.
Ray also said she learned a lot about problem-solving when she had to work out technical issues with the production. And the hands-on experience with tasks like balancing and mixing the compositions complemented what she's learning in class.
Plus: "We just like making music," Ray said.
Daniel Bennett, theater instructor and production technical coordinator, praised them for their contributions to the show, which also featured the sound work of foley artists. "These two students really went above and beyond. It was a truly inspiring aspect of this project."