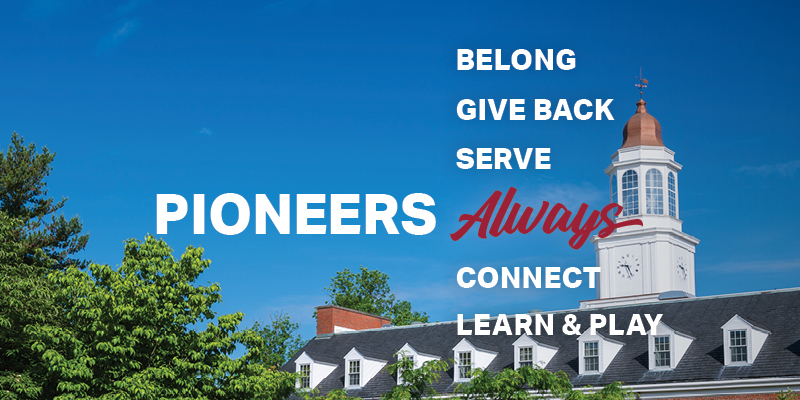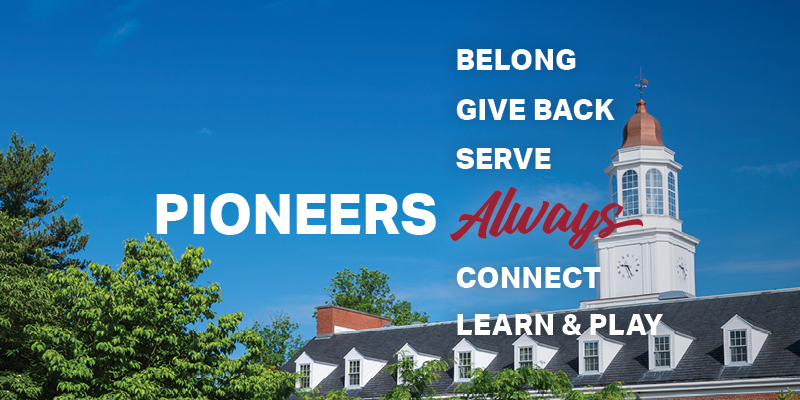 Transylvania alumni are invited to join the university for Pioneers Always, a five-week virtual engagement series beginning today.
Each week through May 13 will feature a new theme, beginning with "Pioneers Connect" events like class reunions, "An Evening with Brien and Laura Lewis" and roommate tributes.
Register for events and get more details on the series, hosted by the Office of Alumni and Development.
"For two years in a row we haven't been able to welcome alumni back to campus for the annual April Alumni Weekend," said Natasa Pajic Mongiardo '96, director of alumni relations. "Last year we held a successful virtual weekend, which we only had five weeks to put together — this year we thought, why stick with just one weekend?"
The event runs from the original Alumni Weekend start date (it's been postponed to October 22-24) until the May 14 Together for Transy giving day.
From April 16-22, Pioneers Always continues with "Pioneers Belong," featuring LGBTQ+ and Greek alumni reunions via Zoom and a virtual event for admitted legacy students in the Class of 2025.
April 23-29 is "Pioneers Serve" week, during which alumni volunteers will be recognized and the university will host a community service project and a virtual Student Government Association Reunion.
The two following weeks, alumni will participate in events related to "Pioneers Learn and Play" and "Pioneers Give Back."
"The Pioneers Always series will provide alumni with lots of opportunities to connect and to show where they belong and how they serve and give back — they might even learn something new, and of course there will be lots of time to play," Mongiardo said.