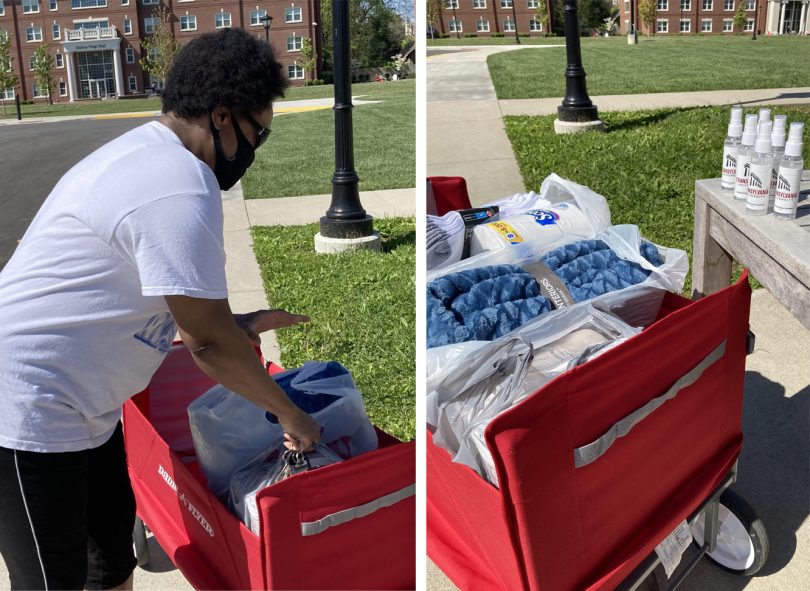 Transylvania University's Pioneers Always virtual engagement series continues this week with a celebration of volunteerism.
Through Thursday, alumni and the rest of the campus community are encouraged to drop off items — from queen sheets to art supplies — for a "Fill the Trunk" project in partnership with Arbor Youth Services emergency children's shelter. Check out the list of suggested items and register to drop them off.
After this week's "Pioneers Serve" focus, which also includes a Student Government Association reunion, the school's Office of Alumni and Development will host two virtual events along the theme of "Pioneers Learn and Play." First is a panel on the post-COVID world featuring faculty and alumni May 4 (register), and second is a virtual wine tasting with chemistry professor emeritus Jerry Seebach on May 6 (register).
Next up is "Pioneers Give Back" week with an opportunity for alumni to give advice to the graduating Class of 2021, and on May 11 they can participate in a webinar on Transylvania's strategic enrollment plan and learn how to help family members in high school with their college searches. These events lead up to the May 14 Together for Transy day of giving.
Throughout the entire five-week Pioneers Always series, alumni are encouraged to celebrate their lasting Pioneer connections through roommate tributes.
Previous events included class reunions and "An Evening with Brien and Laura Lewis."