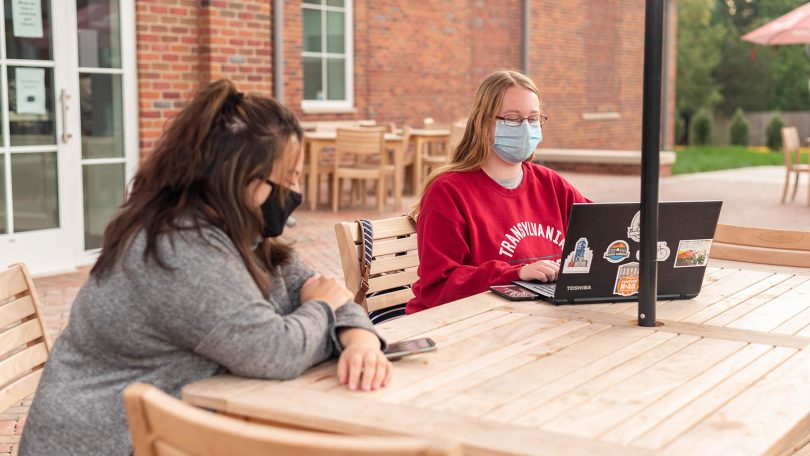 As Transylvania University's April 15 deposit deadline approaches, the Class of 2025 already includes a diverse group of students from across the country.
Students committed to Transylvania hail from 18 states, and their most popular academic interests include science, business and education, with intended majors such as psychology, pre-med, biology, business administration, pre-physical therapy, pre-law, education and social change, health and exercise science, political science and chemistry.
For students who have yet to make their college decision, confirming your enrollment at Transylvania by April 15 means being able to receive a few special benefits: early selection of your residence hall, free registration for a three-day summer leadership retreat, a guaranteed mentor as a part of the 100 Doors to Success mentorship program and the a choice of some of the most popular Transy swag. 
"Transylvania's education is built on making connections — with your professors, your classmates, your research, your interests. Our faculty are here to get to know you and encourage your passions, so that what you learn in the classroom and on campus will prepare you for that graduate program or that career where you'll thrive," said Vice President for Admissions Johnnie Johnson.
First-year students get the same research, community engagement and leadership opportunities as their upperclass counterparts, and many of them discover passions they never knew they had through student organizations and in the broad liberal arts curriculum. From day one, they learn to write and think critically, and they make lasting friendships that carry throughout their four years at Transy and beyond.
And it all starts with a simple deposit. Make yours by April 15 and see for yourself how Transy can help you launch your career, stand out to graduate schools and prepare you for success.