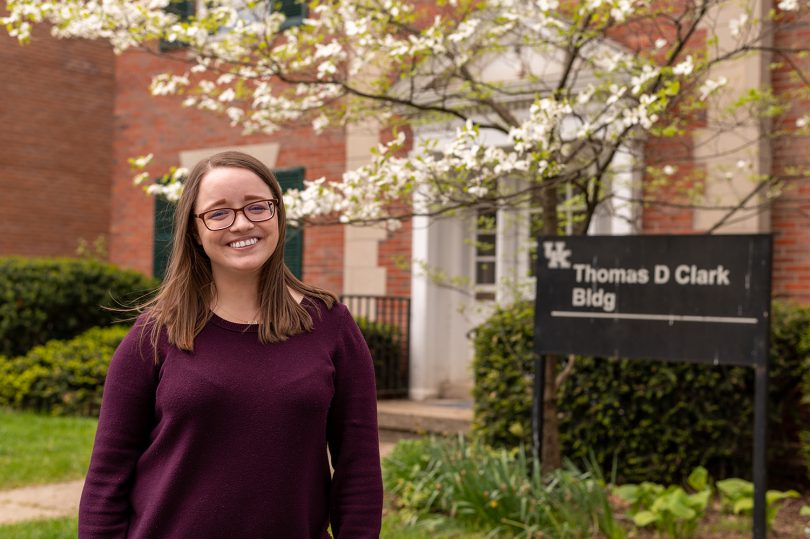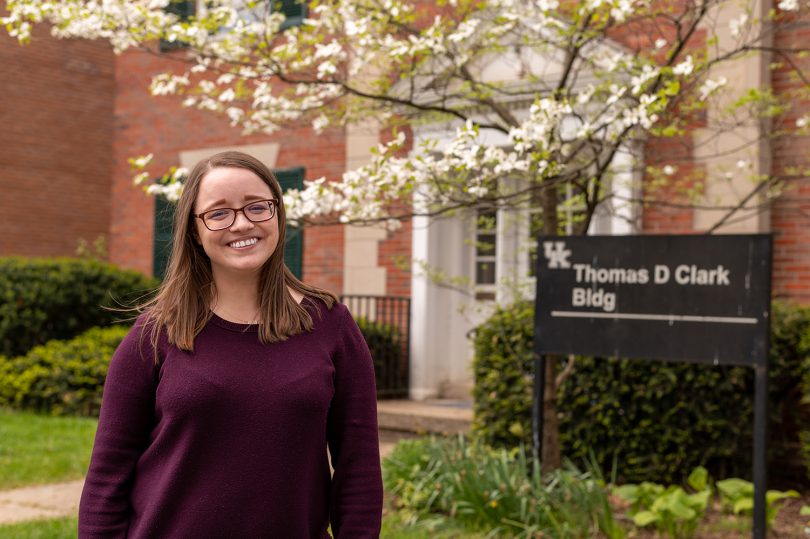 Back when Jewell Boyd '19 was starting out as a student at Transylvania University, she dreamed of working in publishing. But she was convinced that to do so she'd have to move to New York City, a daunting proposition.
Turns out, her dream job was just down the street at the University Press of Kentucky, where she interned for two semesters before being hired on as a marketing assistant after graduation. It's a perk of attending one of the few liberal arts schools in a city as big as Lexington.
"The fact that I could stay in Lexington and work in my dream job — while giving back to the culture and the history of the community, publishing about Appalachian studies and regional history and fiction — was so mind-blowingly cool to me," Boyd said.
The University Press of Kentucky is a scholarly publisher that serves state and private colleges and historical societies.
Boyd began this chapter of her life at the nonprofit four years ago wanting to learn more about publishing, which she called an "apprenticeship industry." In other words: "You learn on the job."
Boyd started in the Editorial, Design, and Production department proofreading manuscripts, coding for typesetters, copy editing, those kinds of things. She also learned the publishing process, getting a feel for how collaborative it is — how the different departments work together. (She learned it's not just some editors sitting in their offices poring over submissions.)
Boyd had already gotten a taste of the value of teamwork as a staffer at Transylvania's Writing Center, where, for instance, she'd collaborate with others to create content for social media pages and work with students to improve their essays. Actually, it was Writing Center director Scott Whiddon who connected Boyd with the internship.
She now serves on a committee that selects UPK's interns, "which is neat because my story started that way," she said.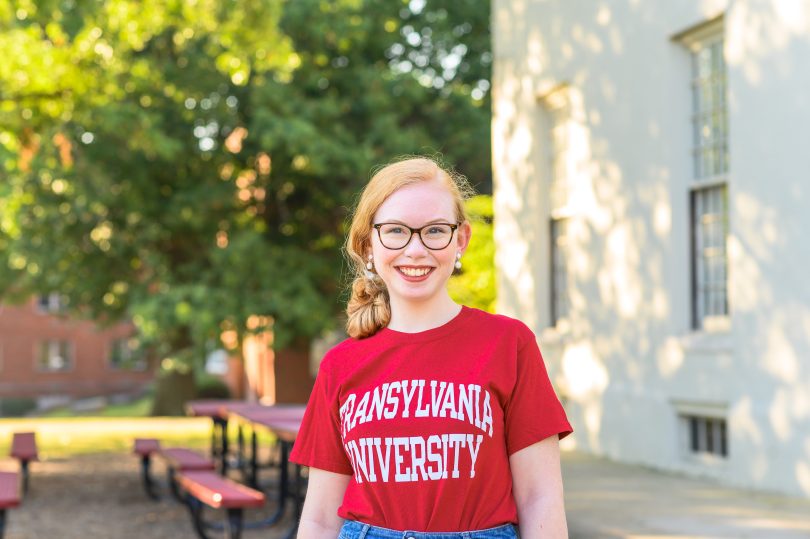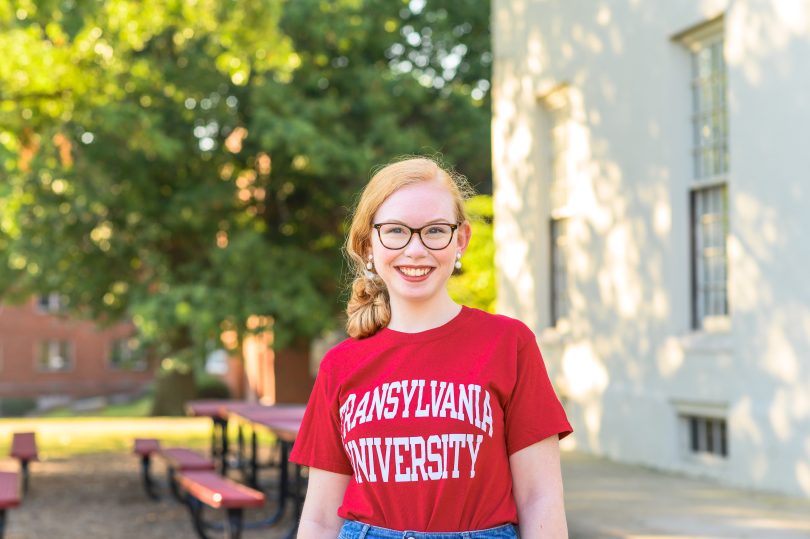 Several of these interns have been Transylvania students, including senior Eileen Bunch, who served in Editorial, Design, and Production last school year. She did many of the same tasks as Boyd: typesetter coding, editing indexes, etc. (Both majored in writing, rhetoric, and communication.) "For someone as nerdy and detail-oriented as me, this was a lot of fun," Bunch said. "I gained a lot of skills working independently, problem-solving and learning the conventions of academic writing and publishing — all by sitting and reading lots of interesting books."
"Best of all," Bunch continued, "I got to work with talented, friendly, passionate people who care deeply about their work."
Plus: "I learned how exciting and fulfilling it is to be a part of the process that puts great writing in people's hands. Nothing beats the feeling of seeing a manuscript you worked on appear in the office as a real book."