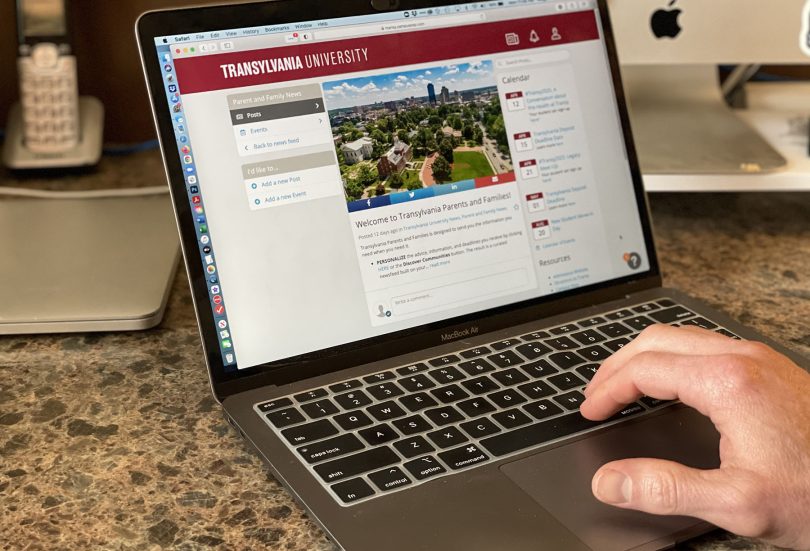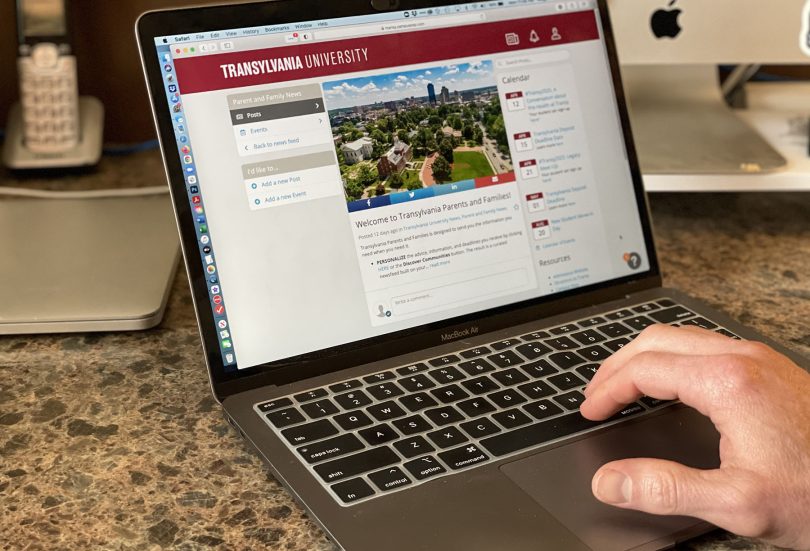 As the college search process nears a close for families of high school seniors, some still have important questions about what amounts to a huge decision for their students. Universities are bombarding prospective students with information during this time, but often lost in that communication shuffle are parents and guardians, who are just as invested in selecting the perfect college home and often paying for it.
That gap is why Transy is launching CampusESP, a dedicated engagement portal for the parents and families of prospective students. The service will allow those families to opt in to receive personalized information about Transy and the admission process at their own pace and with their individual needs in mind. In the coming months, the portal will also be accessible for parents and families of rising juniors and seniors as their college search kicks into high gear.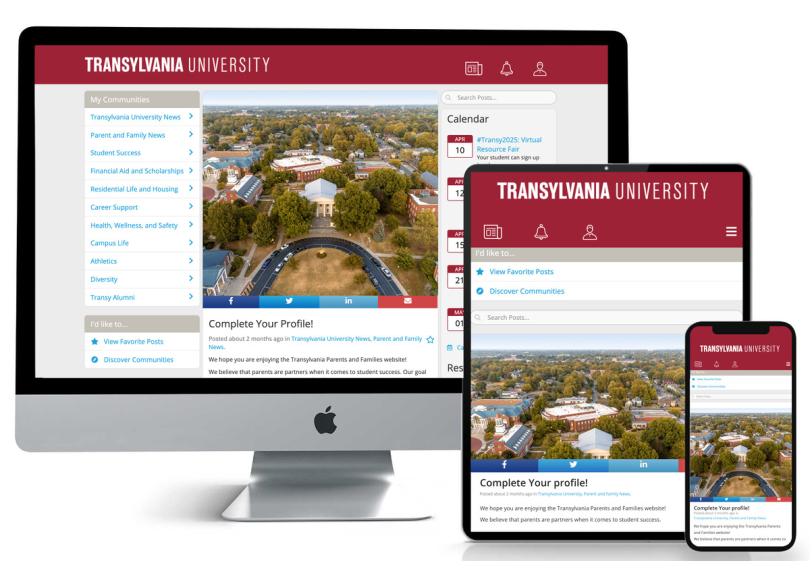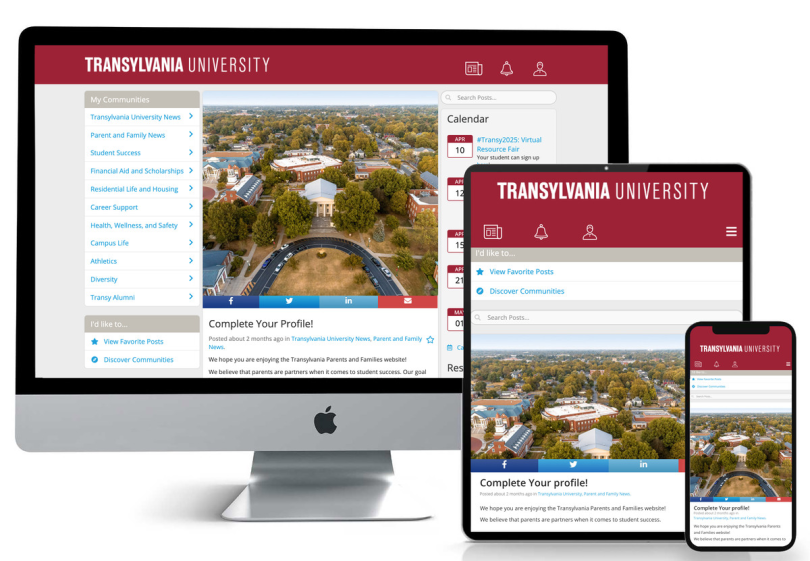 Parents and guardians will receive an email where they can create an account, select what kind of information they would like to know more about and choose whether to receive a newsletter containing that information, and how often. They will be able to ask questions of admissions staff and browse content tailored especially to them.
"Transy is launching this new initiative to engage parents because they are such an integral part of the college decision process," says Sarah Coen, vice president of strategic initiatives and enrollment management. "We know how important (and stressful) this decision can be for families, so it is our mission to provide personalized and customized information to inform that decision."
By offering this feature, Transy hopes to create new lines of communication with families and ensure that they experience the tight-knit, supportive community that their students will be entering into. It's a way to get off on the right foot and expand the Pioneer umbrella off campus.
"Our Transy families are a valuable part of our campus community, and we are excited to engage with them from the start," Coen says.
Parents and families can sign up for the new portal and emails at https://transy.campusesp.com/.