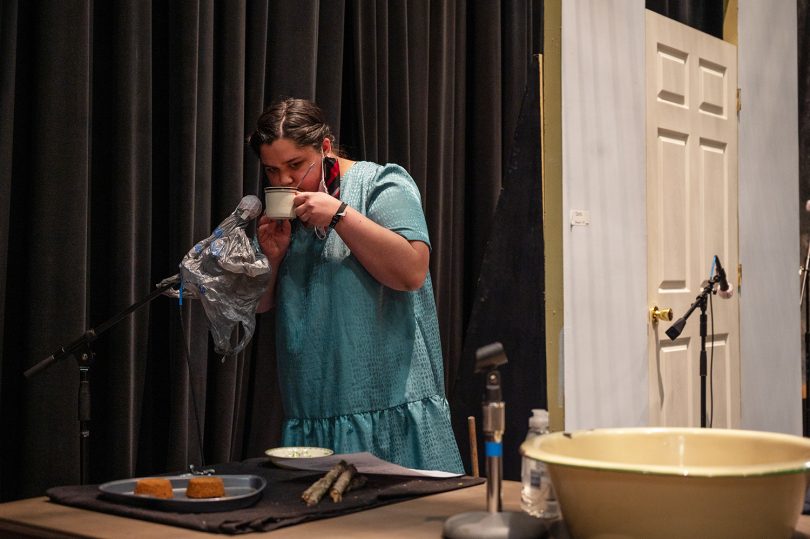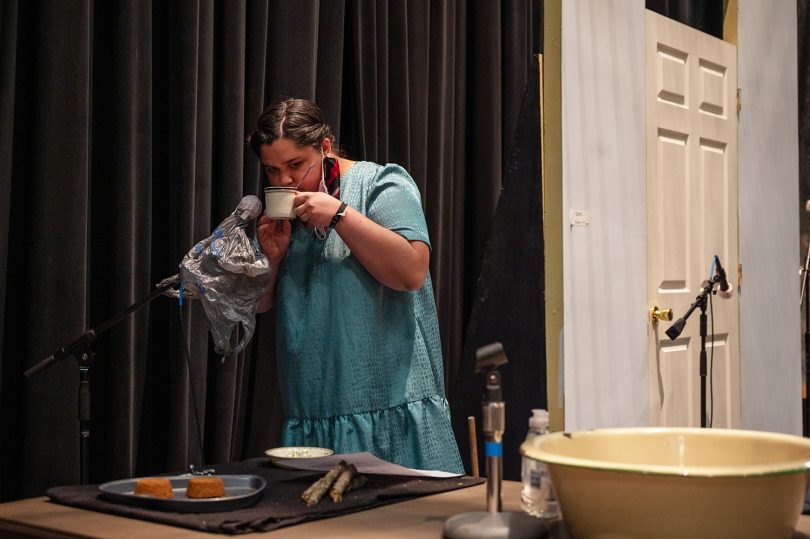 Transylvania Theater cast and crew are used to live performances, using body language, facial expressions and props to create the theater experience. But because the pandemic has put a stop to in-person shows, they've adapted to novel ways of entertaining audiences.
Their current production, "Carmilla: A Vampiress Radio Play," has allowed them to stretch new muscles and learn how to provide a theater experience with just sound.
Listen to the first episode of "Carmilla," an adaptation of a story written in 1872, predating Bram Stoker's "Dracula." The second of three parts premieres Friday.
"In general with the pandemic, the theater has taken a hit, so the fact that we are still able to work in theater is something to appreciate," said Daniel Bennett, instructor and production technical coordinator. "Doing this radio play has shown us how versatile theater can be; it doesn't have to be just a live performance — we can explore other avenues."
For Bennett and most of the students, this is the first radio play they have worked on. "It's a new experience all around," said Scottie Gussler, who plays Carmilla. "Along with this being my first radio play, it is also my first time playing a female character."
Students have had fun learning different ways to create the sound effects, most of which are done live during the recording. Six student sound effect artists worked with different objects to create the audio — including the noises for the play's gory elements, such as crunching celery to create the sound of vampire bites.
"It has been so much fun working on the sound side of this because we get to think about what the audience gets to hear," said Kevin Johnson, a sound effects artist. "We get to affect what they're hearing by playing with random objects; for example, to recreate the sound of horse hooves, I am using cookies on a baking sheet."
Elisabeth Sabourin, another sound effects artist, said, "In a radio play, you really have to, as Daniel says, spell everything out. You're only going off of hearing as the sense — there's no sight involved, so you have to make sure that every sound is pronounced, every line comes across clearly so everyone can get the full theatric effect."
While most of the students miss the energy that performing in front of a live audience brings, they are still excited for everyone to tune in to "Carmilla."
Take a look behind the scenes:
---
Lillien Hudson '22 is a psychology major and work-study student in the Office of Marketing and Communications.