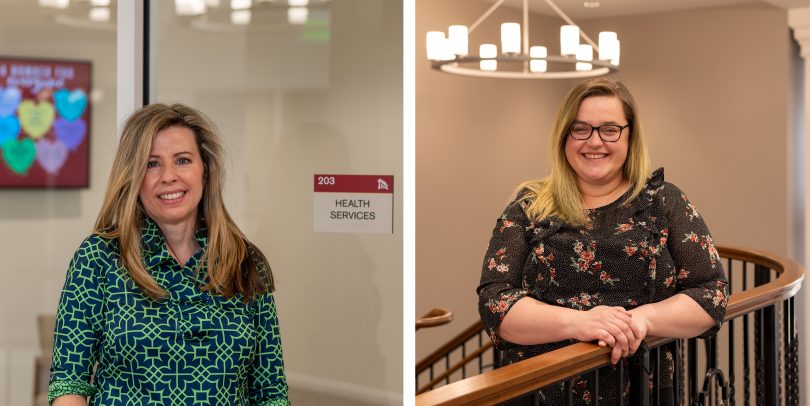 The Transylvania University community welcomes two new full-time student life employees: Billie Jo Wood, assistant director of housing and residence life; and Melissa Harris, advanced practice registered nurse. These new staff members will play an integral role in ensuring students' well-being.
Making student needs a priority, Wood (pictured right) is excited to begin working with the Office of Housing and Residence Life. Having worked in higher education for nearly a decade, she is well-equipped to serve students and staff. "My goal is to support the systems that we already have in place and build new relationships and structures to meet needs that haven't been addressed yet," she says. Alongside serving students, Wood has a passion for sustenance farming, animal rescues and reading.
Harris (left), who also is excited to serve students and staff at Transylvania, explains her role in the school community. "It is my responsibility to help in times of illness or injury but also to provide health education, health promotion and disease prevention," she says. "I enjoy working with young adults. Many are away from their families, and I want to be available for them during this transition. I am here to help, whether they are ill or just to provide guidance on healthy lifestyle choices." Having been a practicing nurse for over 25 years, Harris has a passion for patient care and has spent much of her time as a nurse practitioner treating pediatric and young adult patients. When not treating patients, she loves baking, being outdoors and spending time with her husband and two sons.
Both Harris and Wood began early last month.
---
About the author: Jeffery Proffitt is a first-year student from London, Kentucky, who plans to major in politics, philosophy and economics.