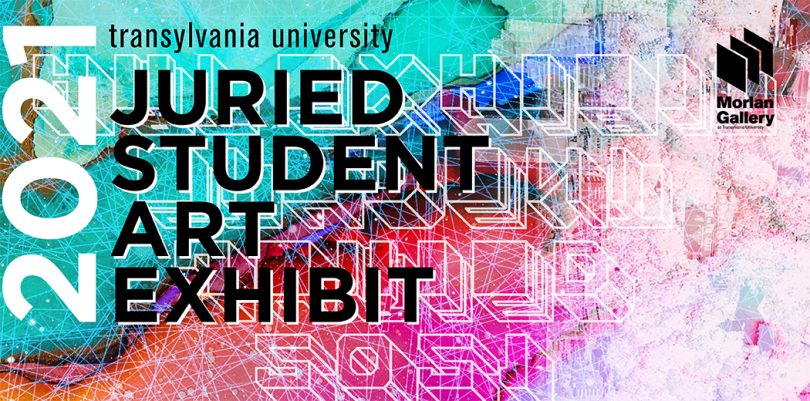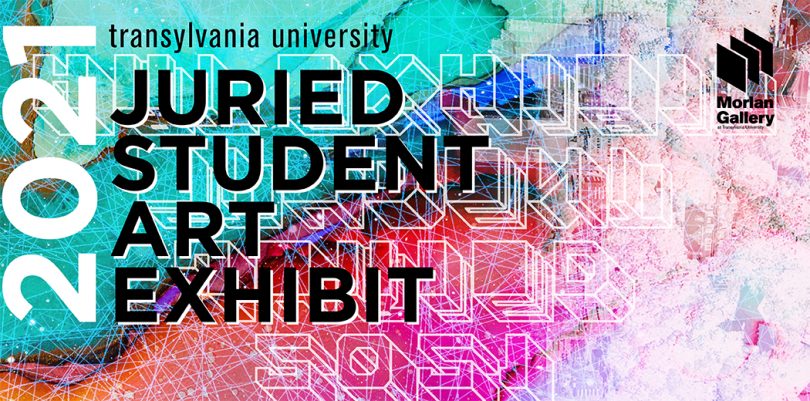 Transylvania University's Morlan Gallery is showcasing the works of talented Pioneers in the annual Juried Student Art Exhibit today through April 9. Check out the show online — or visit the gallery in person if you're a Transylvania student or faculty or staff member (get free tickets).
"The submissions for this year's juried exhibit saw a tremendous amount of talent across the board," said Morlan Director Anthony Mead. "The works that were selected by the jury panel for the best-in-show categories as well as the works selected for the Dean's Purchase Award were chosen for the excellence in their particular medium and execution of the art form. It's an exciting show to reopen the physical gallery space with a year after going dark, because this year's juried exhibit shows the incredible amount of creative talent Transy has."
Awards include the Abbott Scholarship, given to a rising junior or senior who demonstrates studio and scholarly excellence, and the Dean's Purchase Award chosen by Dean Rebecca Thomas for the university's permanent collection.
The works below were selected for awards in this year's show.
Dean's Purchase Award
Bailey Guess, "On Cloud 9," photograph





Dean's Purchase Award
Alma Valdez, "Reef," acrylic paint on canvas





Best in Painting
Emily Millard, "do i look pretentious yet?", acrylic on canvas





Best in Drawing
Cecile Tijou, "March," ink on paper, done with a twig





Best in Photography
Kaleigh Kinner, "Fishing," digital photography





Best in Ceramics
Maggie Muehleman, "Intimacy in Green," ceramic





Best in Sculpture
Zachary Hall, "Remains," stone





Best in Digital Art
Perry, "Local Asian Grocery," vector postcard






Abbott Scholarship Recipient
Cheyenne Morgan


Best in Video Art
Kaleigh Kinner, "Found Footage"