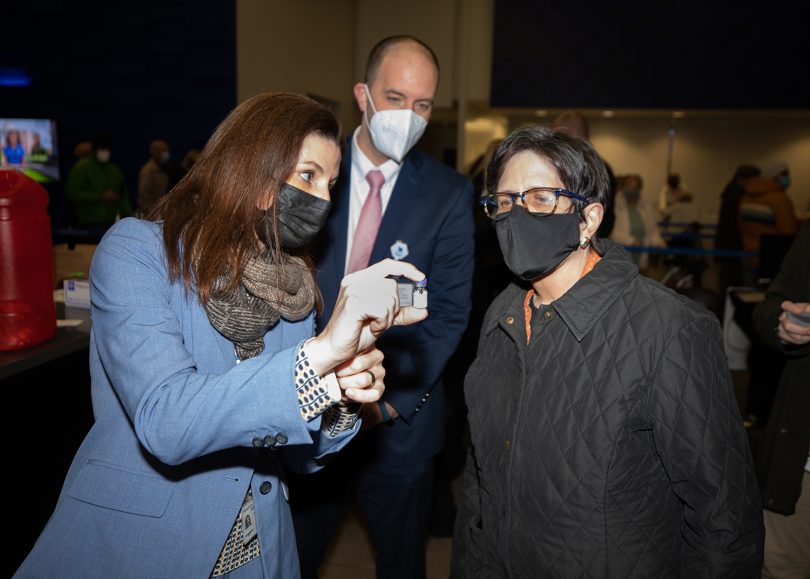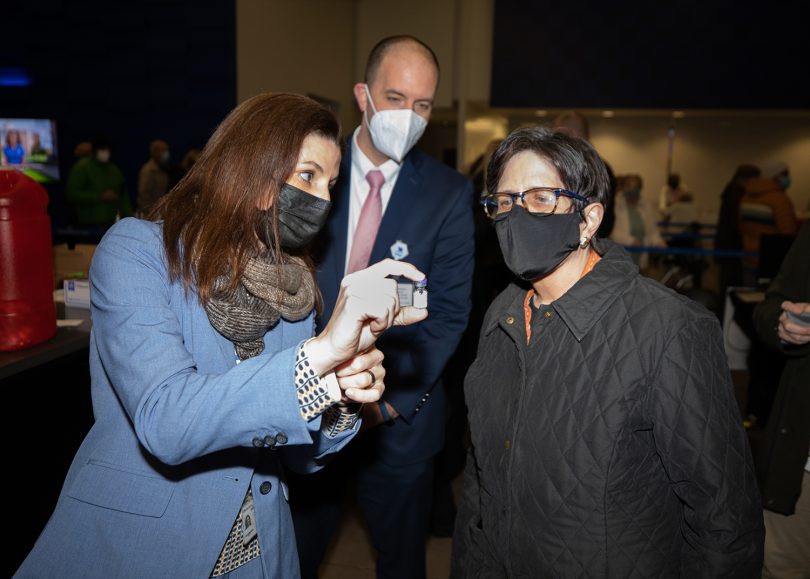 While the battle against COVID-19 needs a healthy dose of specialized science, the liberal arts are prescribed as well.
Dr. Ashley A. Montgomery-Yates '97 is drawing from her broad-based Transylvania education as she helps steer a major part of the local vaccination effort. She knows that no project is done in isolation — success depends on all the pieces working together as a whole.
As co-leader of the University of Kentucky's vaccination program at Kroger Field, she's seen the value of bringing in different talents and viewpoints — from working with IT on a user-friendly website to having to enlist a graphic designer to make the signage (someone who knows enough to print the letters plenty large so people don't have to go digging for their glasses).
It's a team project that's getting results. Earlier this month the clinic delivered its 100,000th dose, and it's now giving between 4,000-5,000 shots a day — meaning lots of folks are feeling safer and businesses and schools are opening up more.
Montgomery-Yates is a physician in the UK Division of Pulmonary, Critical Care and Sleep Medicine and serves as chief medical officer of inpatient, emergency and core services. Since COVID hit, she's been playing a key role in planning the pandemic response while taking care of patients with the disease. And when the vaccine began to be developed, she joined the team that is helping get it into our arms.
"It was all theoretical at first but very quickly developed into a real thing," Montgomery-Yates said.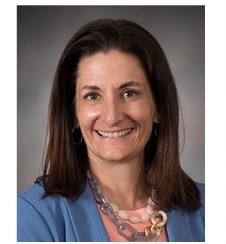 Around the beginning of November, when it was becoming apparent the drug would be arriving soon, her team stepped up and developed a plan for distribution based on risk factors like age, health and occupation. They also needed to find a place for people to get vaccinated, which at first was going to be the field house (originally reserved for patient overflow) but moved to the football field.
The clinic opened Jan. 18 with the help of volunteers like J.T. Henderson and Peyton (Thomas) Couch, who are 2018 Transylvania graduates and medical school students.
That's another thing about Transylvania's liberal art's focus: The university instills community responsibility in its students. "No matter who we are in the world, we can't exist without other people," said Montgomery-Yates, a psychology and biology double major at Transy (she's now a 100 Doors to Success mentor for the school). We also benefit from being good stewards of our community — and there's no better example of this than how we've pulled together to tackle COVID.
"It's been an adventure, I'm not going to lie," Montgomery-Yates said. "We've never done this before; there is no playbook."
But over the past year or so, researchers, physicians, administrators and government officials have adapted to this adversity, coming up with a vaccine in record time and organizing myriad local clinics to deliver the doses.
The operation at Kroger Field is recognized by the state as a leader in the vaccination effort, said Lance Poston, co-director of UK Health Corps. "As our supply continues to increase, we're able to get more shots into arms quickly and efficiently." Read more and sign up to be inoculated.
Montgomery-Yates said the vaccine "has given us all hope that there is an end, that we may go back to a normal life," stressing that all of the ones now available are safe and effective.
"I love this job, but I'll be so excited when I get to close the vaccine center and say: 'Yay, we're done — take off your masks, go to your grandpa's birthday party. It's all going to be OK."