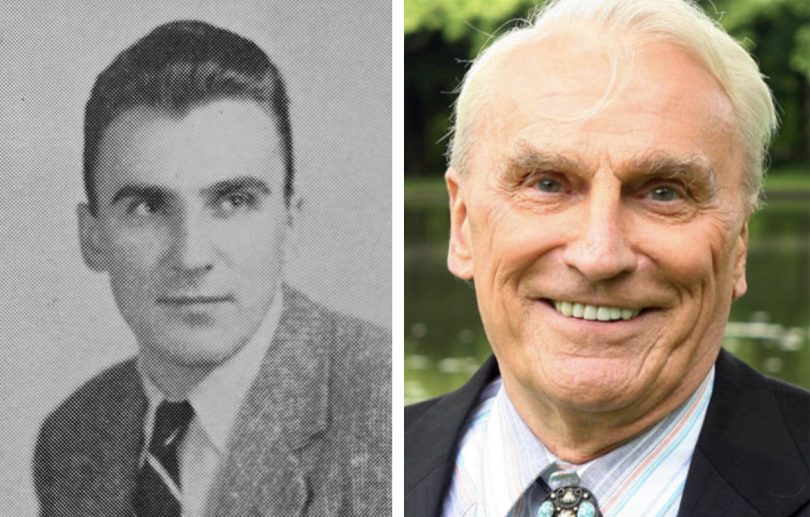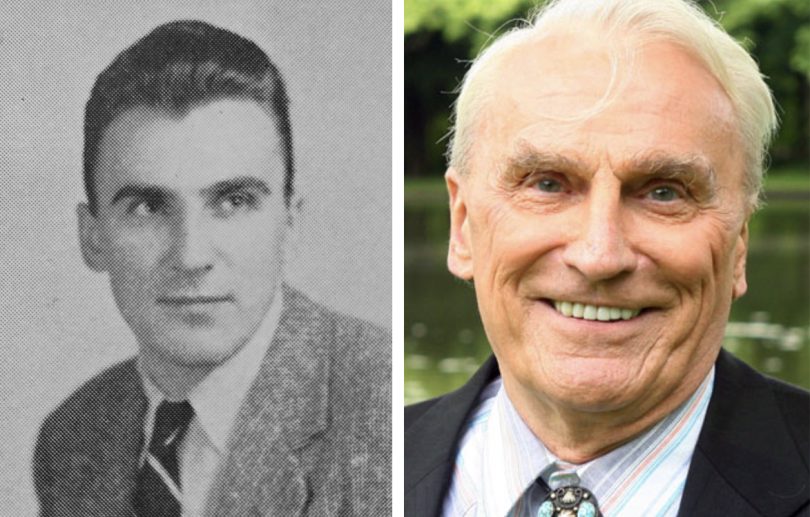 Gil Rogers, a 1955 Transylvania University graduate who played memorable roles on the soap operas "Guiding Light" and "All My Children," died earlier this month at the age of 87.
Rogers decided to pursue his true calling at Transylvania after studying chemistry for a while at Harvard University. "They didn't have a drama department, which is where I soon discovered I wanted to be, so I came home to Transylvania University, a half-block from where I grew up," he said in a 1988 Louisville Courier-Journal article.
He went on to earn his theater degree from Transylvania (the left photo is from the Crimson yearbook) before eventually settling in California.
"I remember watching Gil Rogers as Hawk on 'Guiding Light'," said Tosha Fowler, Transylvania's Lucille C. Little Chair of Theater and program director. "I first went into acting at age 7 because I wanted to be like the characters on that show. That a Transy Theater alumnus helped set me on the path that eventually brought me to Lexington and to the university is a welcomed coincidence."
In addition to playing Hawk Shayne on "Guiding Light," he portrayed Ray Gardner on "All My Children" and appeared in numerous Broadway productions, movies and other TV shows. The character of Ray Gardner is notable in part because of how cruel he is — in fact, he made SoapHub's top 10 Soap Opera Vile Villains. (Rogers was in "My Children" along with fellow Transylvania graduate Tricia Pursley '74, who played Devon Shepherd.)
Soap.com praised Rogers for his acting: "When he set foot on screen, you didn't see someone who'd gotten into costume and memorized a script, you saw whoever he was playing, simple as that. He vanished, and his character … materialized."
While Rogers portrayed bad guys in the soaps, in real life his daughter Amanda described him as a kind, funny man who loved dinners with his grandkids. "He died in his sleep, without pain or fear," she said. "I am so grateful to have had such a great father and to have spent these past two years with him every day."