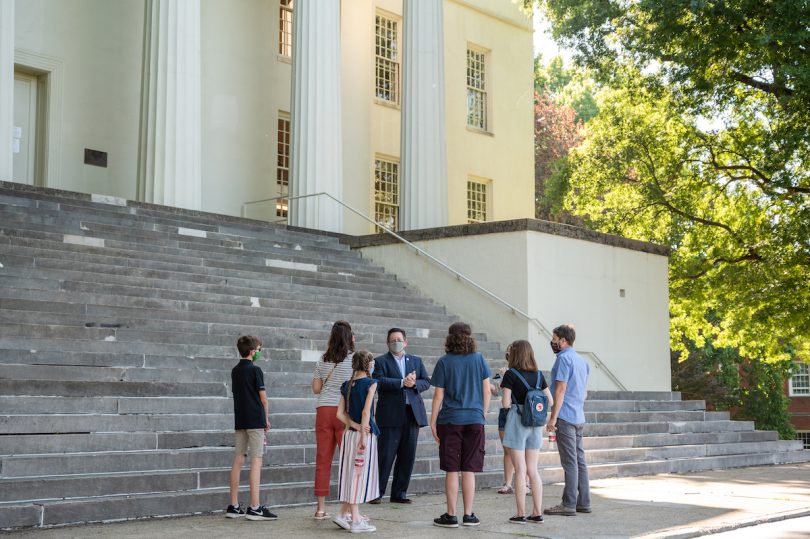 This is the time of year when many families around the country are making their final decisions on their students' future college homes. As a parent of two college students, I am well familiar with the questions being asked as they consider the investment they are about to make. Which university gives them the best opportunity for success in their chosen field? Where will they be properly trained to go out into the workplace?
A prevailing misconception is that colleges must prepare students specifically for their first job, rather than for a successful career that spans many years. Today's college graduates will likely change jobs 12-15 times throughout their lives, some with multiple career changes.
Educational innovator Steven Mintz recently wrote, "Postgraduation success, more than ever, requires a demanding curriculum that includes extensive writing, facility with data and statistics, and extensive opportunities for collaboration and critical thinking."
This is where Transylvania comes in. Our nationally recognized liberal arts education offers an academic experience defined by developing students' communication, problem-solving and ability to make connections — skills that organizations are increasingly demanding from the candidates they hire. We do this by coupling a broad-based curriculum with depth of knowledge within the major that work together to create well-rounded citizens who are prepared to take on the challenges of an ever-changing career landscape. This happens under close, personal instruction from professors who are uniquely invested in their students' success.
Our alumni statistics back this up — 95% of our graduates are employed or in graduate school within six months of earning their degree. They are innovators who are celebrated in a seemingly endless collection of fields, with employers as diverse as NASA, ESPN, Facebook, Bank of America, The Washington Post and the Smithsonian. Many of them did not major in their ultimate career field, but rather they gained lifelong skills that enabled them to identify their passions, pursue bold paths and find answers to questions that weren't yet being asked.
That is the value of Transylvania's liberal arts education — an investment in the whole person, rather than just a ticket to a job. Our Pioneers prove time and time again that this method is fruitful. I remain in awe of what our graduates have accomplished. It seems we hear inspiring stories every day of how they are making a real difference in the world and leading fulfilling lives full of learning, discovery and compassion.
Transylvania has undergone much growth and change over the past few years, and we have our sights set on lofty goals for its near future. But the liberal arts mission and our core values remain. We prepare our students to be agents of creativity, to be curious and resilient, and to pass on the light to those who come behind them.