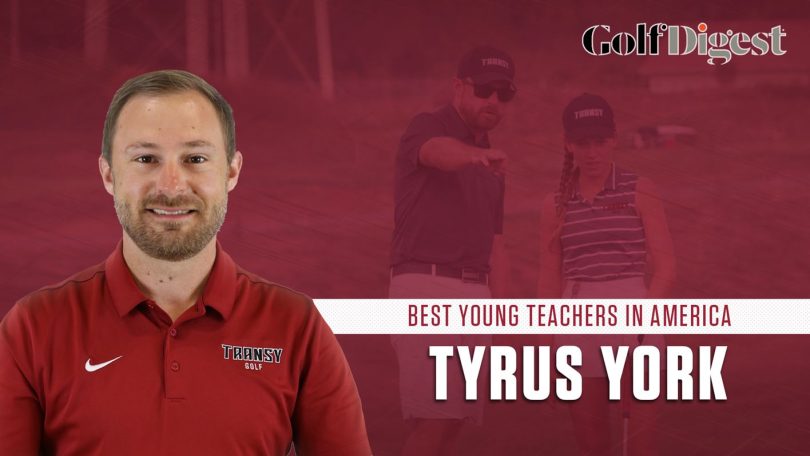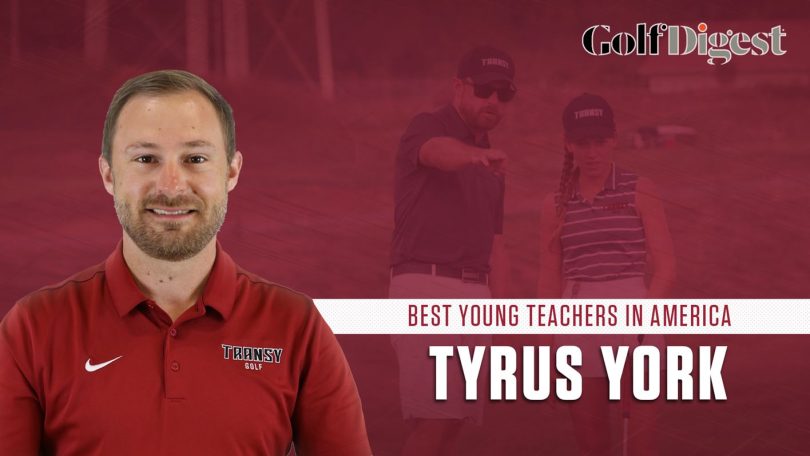 Transylvania women's golf coach Tyrus York was featured on "The Best Young Teachers in America" list for 2021-22 by Golf Digest.
Now in his fifth full year as head coach, York was named to the biannual list in the magazine's January edition, which selects the best golf instructors under the age of 40 from across the nation, divided by region.
York, 37, was one of three golf instructors chosen from the state of Kentucky to the elite list and was one of 18 instructors represented from the Mid-Atlantic region.
His inclusion on the list marks the third time the Kentucky native has been identified as one of the Best Young Teachers in America (2016-17 and 2018-19). York also was named to the "The Best Teachers in Your State" list by Golf Digest in 2017-18 and 2019-20.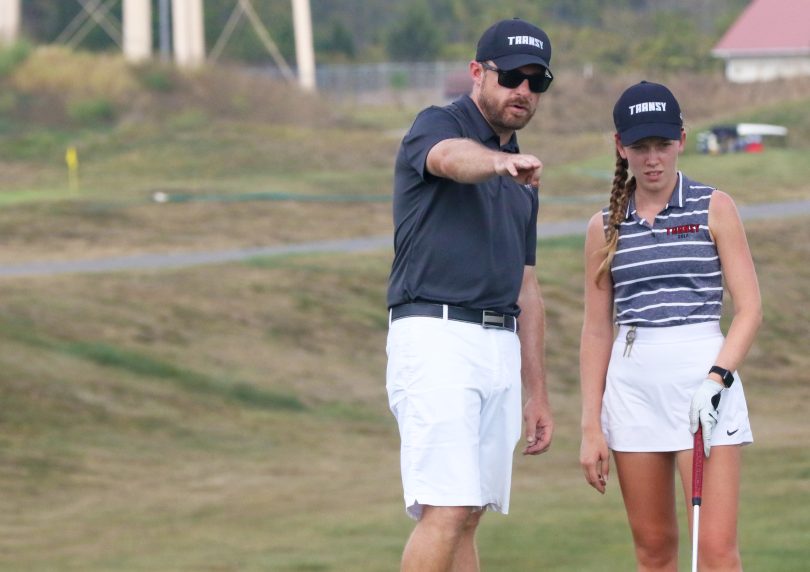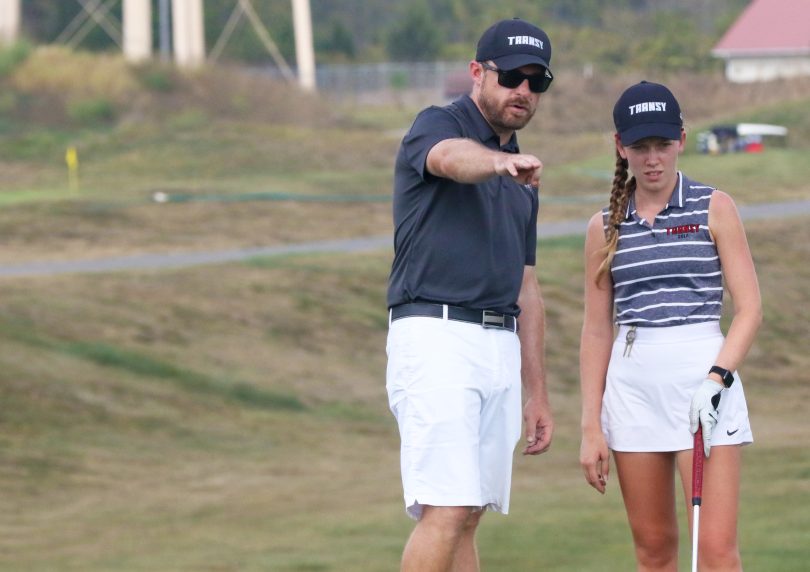 As head coach of the Transylvania women's golf team, York guided the Pioneers to Heartland Collegiate Athletic Conference championships in 2017 and 2018 and led the program to back-to-back NCAA Championship appearances for the first time in program history in 2018 and 2019.
Additionally, York was named Kentucky Section PGA Teacher of the Year in 2014 and 2017.
York and the Transylvania women's golf team are scheduled to reprise 2020-21 season play in early March at the Savannah (Georgia) Invitational.
For more on Transylvania women's golf, follow @Transy_WGolf on Twitter.