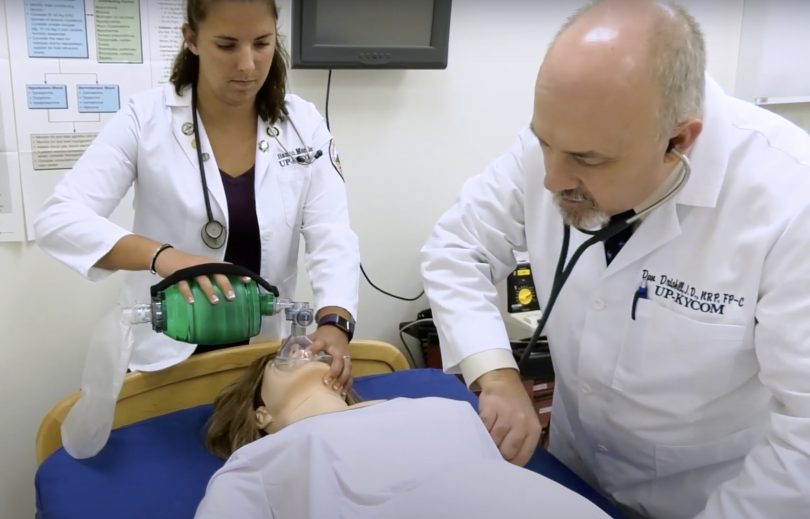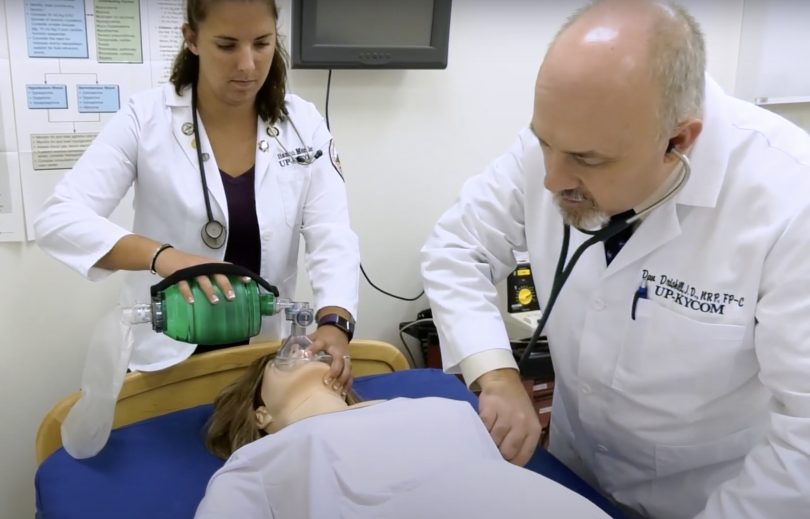 A new intercollegiate partnership is expanding professional school opportunities in optometry and osteopathic medicine for Transylvania University students.
The University of Pikeville is collaborating with the Association of Independent Kentucky Colleges to offer special admissions considerations for graduates of AIKCU's 18 schools, including Transylvania.
The University of Pikeville-Kentucky College of Optometry will reserve up to 10 spots in its entering class each year for these grads who qualify, according to UPIKE. Additionally, the University of Pikeville-Kentucky College of Osteopathic Medicine will guarantee an admissions interview for qualified applicants from AIKCU schools — which is a big deal considering that typically 4,000 prospective students compete for fewer than 150 seats.
"I am excited about the AIKCU partnership with UPIKE," said Robin Prichard '89, Transylvania's coordinator of pre-health preparation programs. She added that Transy has always had a strong relationship with these professional schools — sending them graduates and getting campus visits by UPIKE representatives.
"This partnership will continue to open doors for Transy students," Prichard said. "The medical school admission process is very competitive. It will be so beneficial for qualified Transy students to have a guaranteed interview."
UPIKE President Burton Webb said, "The University of Pikeville is eager to partner with all of the independent colleges in the commonwealth of Kentucky to make available an opportunity for their students to have ready access to medical education. This gives the brightest minds in the commonwealth of Kentucky the opportunity to study and train right here in the mountains, at some of the finest medical training institutions in the state."
AIKCU President OJ Oleka also praised the partnership, saying students from member schools will be able to "take advantage of these pathways to high-demand jobs in the health care industry. If there's one thing COVID has taught us, it's the importance of having good, quality professionals in the health care industry all across Kentucky."
Read more about the partnership and collaborating institutions, and check out this video: