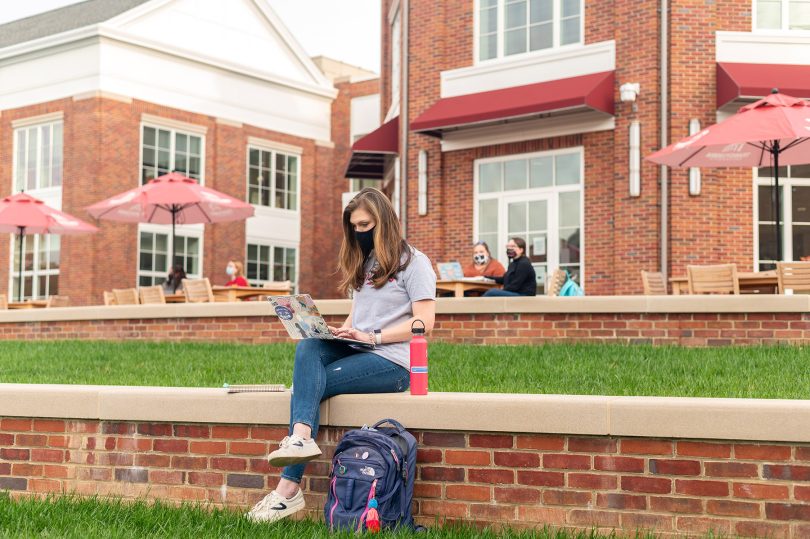 High school seniors have additional time to complete or submit applications to be considered for Transylvania University's Class of 2025. The downtown Lexington university announced today it's extending the regular decision application deadline and scholarship eligibility for incoming students to March 1.
"While the number of applications, admitted students and deposited students is currently trending ahead of last year, we know there are still those throughout Kentucky and the region who haven't yet completed the college application process," said Johnnie Johnson, vice president for admissions. "We want them to know that we understand their senior year has been a challenge, and we're here to help them with the next step in their education."
Students who apply by March 1 will be eligible for merit scholarships of up to $24,000 per year, as well as a number of program-related scholarships. These are in addition to government grants and financial aid awards.
"We encourage every student who applies to Transylvania to also complete the Free Application for Federal Student Aid. Virtually every student who completes the FAFSA is offered some form of aid," said Rhyan Conyers, vice president for institutional effectiveness. In fact, according to the Prichard Committee, Kentucky students potentially miss out on over $30 million in federal Pell Grants by not completing the FAFSA — grants worth up to $6,495 annually per student. Many of these grants require students to file a FAFSA.
Students who need assistance completing their Transylvania application or FAFSA can contact one of Transylvania's admissions counselors for help. "Our counselors can help students through the process, whether they have just a few items to complete on either the Transylvania or Common Application, or they're just starting," Johnson said.
"Since 2016, we've been a test-optional university, which means students can choose whether or not to submit ACT or SAT test scores as a part of the application. That shouldn't be the reason they don't apply," Johnson added.
Applications for the Class of 2025 will continue to be accepted after March 1; however those who apply before the deadline will be prioritized for scholarship consideration.
Transylvania University, located in the heart of downtown Lexington, Kentucky, is a top-ranked private liberal arts college featuring a community-driven, personalized approach to a liberal arts education through 46 majors. Founded in 1780, it is Kentucky's first college and the 16th oldest institution of higher learning in the country, with approximately 1,000 students.