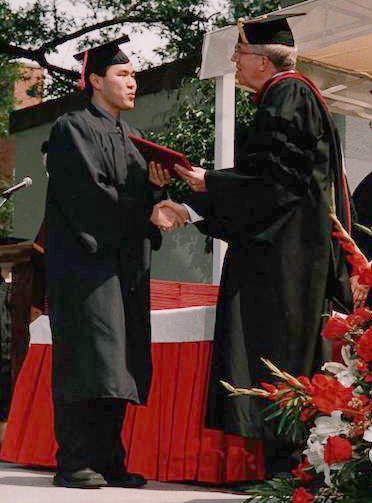 Paul Kim may have graduated from Transylvania 20 years ago, but the native of Southern California keeps his alma mater top of mind. Recently he shared news of an opportunity for college students offered by his current employer, the Board of Governors of the Federal Reserve. "It would be great to see Transy's business department represented," he wrote in an email to the alumni office.
For those who remember Kim from back in the day, they may recall a very bright and ambitious computer science major arriving on campus at the age of 17 with a Morrison Scholarship and enormous aspirations. But they may also recall a young man struggling with his own expectations and a deepening depression as he butted up against the world and his place in it as the son of Korean immigrants.
The demands of college life are challenging enough for any student, given the academic rigor, the sudden independence and the inevitable introspection that comes as the liberal arts invite the exploration of other perspectives. But when a young student has faced a lifetime outside the majority, those layers of experience obtrude before the learning can begin. It's a lot of weight for such young shoulders.
When Kim chose Transylvania over larger institutions in California, he knew he wanted to learn in an intimate environment, "where every person counted," and to earn his independence from family with the benefit of significant geographical distance. He'd spent summers in Korea. Now he sought acquaintance with Middle America.
Arriving during the dot-com bubble of the mid-1990s, Kim approached college with a specific mission: to gain the practical information he thought he needed to start a successful dot-com business, then sell the company for a fortune and retire early. His confidence in his own abilities and the computer knowledge he'd gained in high school made him impatient for anything he considered to be superfluous to his quest. So, taking broader liberal arts classes felt like a waste of time. Focusing on the theoretical aspects of computer science seemed unnecessary. College didn't seem to be meeting his expectations.
"That was the ego that drove what I expected out of college," Kim says, recalling his younger self going "kicking and screaming" to class. He began to flounder. And as he grew more depressed, he stopped going to class. "People who are depressed," he notes, "don't see the opportunities before them."
But the very reason he had chosen Transy, its intimacy and sense of community, meant that his professors knew him well and they took note.
"Everyone stands out — good or bad," says physics professor Jamie Day, remembering Kim's complexities. "Students at a bigger university would just flame out and never finish."
When Day and other professors asked if he needed help, Kim remembers how he really didn't know how to ask for help. To do so was a sign of failure in his mind.
"Growing up as a minority," he explains, "I was always told that I had to be twice as good because people would see my skin and judge." He even viewed his professors' open office hours as a negative action to take, believing his grades might suffer. It's a mentality he looks back on now and hopes that people today understand some of these underlying challenges for students outside the majority.
As Kim began to flunk out, his father appeared unannounced at his door. He began to process just how dire things had become. With the help of his family, professors, Transy administration and some tough love, a new plan was made in which he would work his way back and prove himself anew.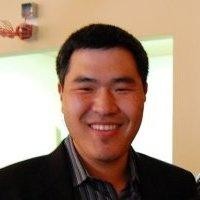 "I had to prove to myself that I was worth saving," he remembers. "The professors were key. They were the catalyst of this, really. They cared about me even when I didn't care about myself." Referring to his computer science professor in particular, Kim says, "What Dr. Moorman did for me at the time, because he cared about me, snapped me out of the funk that I was in, in a way."
Moorman remembers how smart Kim was, but also how he needed to realize for himself the need to change his mindset. Once he did, Moorman says, "he transformed into one of the most motivated students I ever taught." After graduating, Moorman notes, "he went on to become successful in the field; I truly think part of that was due to the liberal arts approach he finally accepted."
A good thing, too, because by the time Kim graduated, the dot-com bubble had burst and the workforce was awash with unemployed computer programmers who already had experience. But Kim quickly found how adaptable his liberal arts foundation made him and how the theoretical approach to computer science had prepared him to flourish. Learning not simply the how and what, but the why of computers and languages made all the difference.
"Having that background helped me pivot quickly from AV conferencing to avionics and research and development," he says.
From his first job with AMX, an audio video control systems company (think Zoom and conferencing with touch-screen panels) he made a career and a name in the industry for his ability to analyze, trouble-shoot and communicate across platforms and languages in the fields of technology and business. He subsequently worked for Boeing in avionics (electronic systems) and the simulation of products in development before joining a company that specializes in contract work. He manages staff as well as taking on jobs, like his work as a communications analyst for the Governing Board of the Federal Reserve.
Kim describes how his computer science major at Transy continues to be so relevant. "It wasn't necessarily the practical things (and there were a lot), but I think the theoretical, and how to build upon those theories, was important. Since then," he notes, "I've always looked at the underlying aspect of how things work, whether computers or organizations; they're all designed by humans. And now, as data drives our decisions on how we handle everything from human resources and our clients to the user experience and even the color of a product, computer science really makes a great foundation."
And, he asks, "How many can say they've used their degree at work for their entire career?"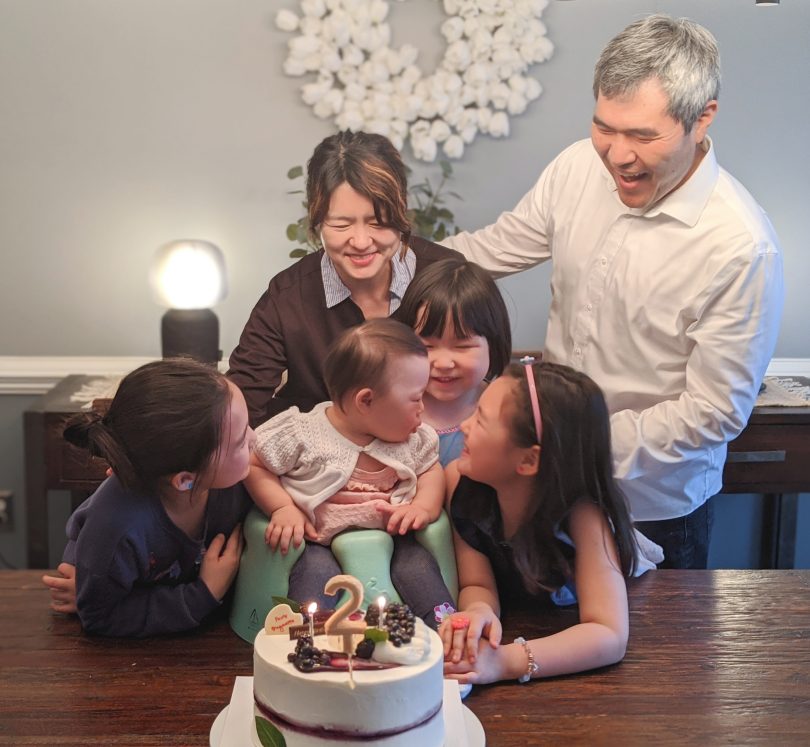 But the learning at Transy goes deeper. "It helped me understand diversity, equity and inclusion," he continues. "I think that was the foundation for and the lens that helped me look at the world differently." Interaction with the student body and the liberal arts, he says, "helped shape my view of the world. The classroom and the conversations we had about philosophy, about the viewpoints of the world, I think were important, even if I didn't appreciate it at the time."
Even his last class at Transy during May term, Introduction to Fine Arts, which he took with "no other expectations than to graduate," he says, "opened my eyes to a love of the arts."
Now, as he raises four daughters with his wife, an artist, in Virginia, Kim reflects on the lasting impact of his alma mater on his evolution.
"The computer science and liberal arts education that I was exposed to at Transy set the platform on how I see the rest of the innovation that's happening in the world. I feel fortunate that I've been able to use my degree and experiences for my career," he adds. And the personal support from professors even outside his discipline — like his forensics coach Gary Deaton, who was "like a father figure in many ways" — made all the difference.
He can't help thinking, "If I'd been at a larger university, I would never have gotten this. I'd be just another statistic of someone who failed out of school."