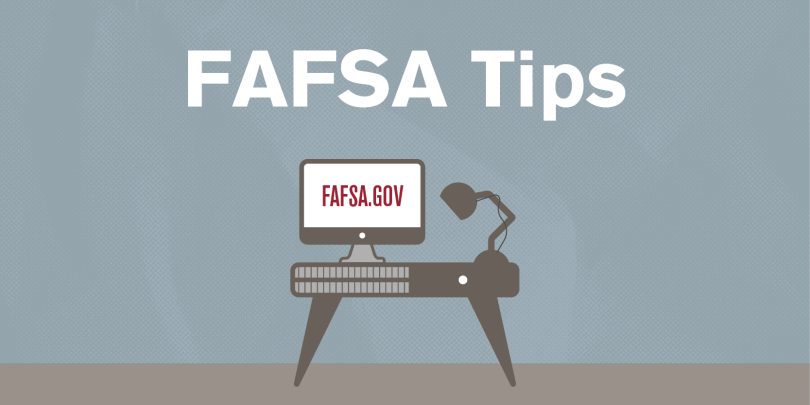 Filing the Free Application for Federal Student Aid (FAFSA) for the first time can seem like a daunting task. But it's an important step toward receiving federal aid funds (loans, grants and work-study) and aid directly from Transylvania, and filling out the form can be done in just a few minutes, completely online and at no cost.
To help families through the process the Transylvania offices of admission and financial aid have compiled a list of tips that will give them everything they need to complete their application for financial aid.

#1: Complete the FAFSA as early as possible. The FAFSA becomes available on Oct. 1 each year, beginning in your senior year of high school. Some financial aid is first-come, first-served, so the earlier you can submit it, the better your chances at the maximum offer package. Make sure you mark your federal and individual state FAFSA deadlines on your calendar. (For Kentucky students, that deadline is June 30.)
#2: Get your FSA ID. To begin the form, you will need your own Federal Student Aid ID, which is used to confirm your identity when accessing your financial aid information and electronically signing your documents. We recommend doing this first by visiting studentaid.gov.
#3: Have your school codes ready. The FAFSA form will ask for the codes of the schools you would like your results sent to. Transylvania's school code is 001987. Keep this number on hand so you can make sure we get your information.
#4: Transfer your tax return information from the IRS directly to the FAFSA. You can follow the instructions to fill out tax return questions line by line, but the IRS data retrieval tool can make the process even easier. If the retrieval tool is available to you, we highly recommend you take advantage of it it.

#5: File the FAFSA regardless of your family income. Even if you don't think you'll be eligible for need-based financial aid, there are many benefits to filing the FAFSA, including automatically qualifying you for low-interest federal student loans if you ever need them. Plus, families often tell us they were surprised to find they were eligible — virtually every student at Transy receives financial aid, and it has been named one of the top colleges in the nation for value.
After you're admitted to Transylvania, you'll receive a financial aid package with your qualifying offer based on your FAFSA results. Visit Transy's FAFSA page for more information and a video that will help guide you through the process, and feel free to contact the financial aid office with any questions.
We also encourage you and your family to visit our Net Price Calculator to see what financial aid and scholarships you may qualify. Feel free to contact our office with any questions you may have.